The Zoya Factor's Dulquer Salmaan on training in cricket for the film
'Ten years ago, if you'd told me I'd be part of a mainstream Hindi film, I wouldn't believe it'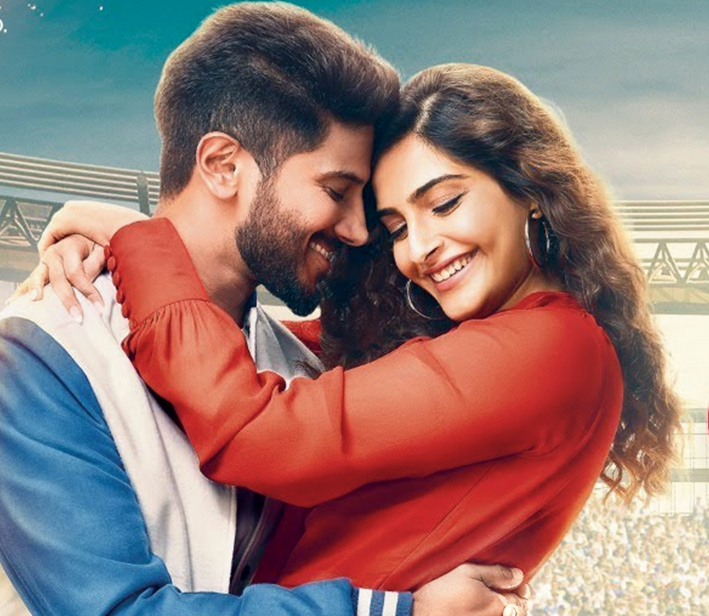 ---
---
He grew up watching his father Mammootty make some of Malayalam cinema's biggest films, but Dulquer Salmaan never thought he could be an actor. Armed with a business degree from Purdue University, DQ, as his fans call him, worked in the IT section in the US and then Dubai for a couple of years. The 33-year-old finally took the plunge into the film industry with the Malayalam film Second Show in 2012. "I think I surprised my entire family and a lot of my friends because I was really shy. I had major stage fright — the knees knocking, losing my voice type. Because my dad was an actor, I always felt like that was an area I couldn't fail in. So, I'd psyche myself so much and mess it up," DQ reveals.
t2 sat down with the actor recently at the JW Marriott Hotel in Mumbai during the promotions of The Zoya Factor. In the film, based on Anuja Chauhan's bestselling book, DQ plays Nikhil, the captain of the Indian cricket team. This is Dulquer's second Hindi film in as many years. "Ten years ago, if you'd told me I'd be part of a mainstream Hindi film, I wouldn't believe it. I never saw myself doing anything in these languages. I never thought I was good enough," he says with a shy smile. During a leisurely chat, he talked about the cricket fanatics in his family, denied his sex symbol status and recommended some of his favourite Malayalam films of recent years.
Are you a cricket fan?
I am. You cannot ignore it if you're an Indian. I moved cities when I was seven and in Chennai, where I did most of my schooling, gully cricket is very popular. You get back from school and everyone is playing cricket on the street; there wasn't much traffic in those days. For me, it was also a great way to make friends because I had just moved there. It was a part of my growing up. Then I went to college in the US and I was in Purdue, which has a very large Indian community. Everybody — Indians, Bangladeshis, Pakistanis and Sri Lankans — would get together for the World Cup, forming sides.
It was a big part of my growing up, but the biggest cricket fan in my house is my wife (Amal). I grew up with my mom and sister, because my dad was always away but she and her sister grew up with her dad and brother in the house. So both the girls are very into cricket. She's the one who gets more excited when there's a match on or we spot a cricketer on a plane.
A lot of fanatical cricket supporters have their little superstitions. Does she have any of those?
I feel like she forms patterns during each match. So, it could be a certain part of the couch she's sitting on while they're playing well. I have a maternal uncle who's a hardcore cricket fan, but gets so stressed that he can't watch and starts walking around. When the World Cup final was on, he got up and walked out and kept walking. We were all so engrossed in the match and just noticed that he wasn't in the room. We were getting closer to the finish, and I thought we were going to win so I called him to come and watch. And he was 3km away, that's how far away he had walked out of stress! (Laughs)
I love all of these things associated with the spirit of cricket in India. I love how invested everybody gets. My dad's from a very small village in a part of Kottayam in Kerala, and when he started finding success in movies, my grandfather's house was the first to have a television in that village. I've seen cricket evenings there when the whole village comes and surrounds the set. Not just inside the house, but there are people at the windows, the doors are left open — any viewing point. I don't think my grandparents were ever interested but because everyone else was, they got into it. And you could hear people abusing and everything; I really love it because it really unifies everyone.
In The Zoya Factor, your character Nikhil is the captain of the Indian cricket team. Did you have to train?
I trained. I wasn't a sportsman growing up, and this is the first sports film that I've attempted, so I wanted to get it right. I needed to look convincing, because if you're playing international level cricket, I didn't want them to think I'm miscast. I'm sure hardcore cricket fans will still find some faults. A couple of our ADs were fanatical and they would tell me when we needed another take because either my stroke wasn't right or something. We had coaches, I was training in Mumbai. When I went home, they would fly the coach down and we'd practise there. When I signed up, I told them this was my fear and something I wanted to do right. I was willing to give it time and not commit to any other films, so I trained between May and August when we eventually started shooting. Of course, we did acting workshops and other stuff in between but cricket was ongoing on a daily basis.
So, how do your rate yourself now?
I asked the real cricketers amongst my friends and they're quite proud of me. And my coach seems to be happy.
Though your father Mammootty is a huge superstar, acting wasn't your first career choice, right?
Historically, there's been no second-generation actor who's ever been successful in Malayalam cinema. So, I never saw this as a career choice. My father was very protective, and even when I told him, he said it isn't an easy place to be. People would be critical, critics and fans could be mean, I might not turn out to be a good actor — he didn't want to deceive me into believing anything just because I was his son.
Also, there was a time in the mid to late 90s where I couldn't relate to the movies. I couldn't see myself spewing five-10 pages of dialogue. Most of our films had climaxes where the hero is looking at the villain and telling him his entire life history. (Laughs) All of these things made me keep away, but a time came when I wasn't happy doing a nine to five job. Technology got easier, you could shoot on SLRs, I had friends doing all this and they weren't even from film backgrounds. Looking at them taking these risks, I began asking myself why I was so afraid. And then, I started seeing very relatable cinema being made by a lot of young filmmakers. Somewhere, I decided to take the plunge.
And, it didn't take long for you to become a sex symbol!
(Laughs) I don't think I'm a sex symbol at all. I think people see me as relatable. I was married before I signed my first film. Female fans always ask me about my wife and daughter (Maryam). Also, with the fans down south, the boys are a lot more vocal. Very few women even ask me for photos!
You made your first Hindi film Karwaan a little over a year ago. After having done films in different languages down south, what made you want to explore Bollywood?
Bangalore Days got a lot of love all over, and was considered for being remade. So, I began getting enquiries then. Then, Mani (Ratnam) sir's film (Ok Kanmani) happened and even then, I began getting a few calls. There was nothing that excited me — I was getting better films where I was coming from. I didn't want to do a Hindi, Tamil or Telugu film just for the sake of entering a new market. It's the same set of values I look for in every film, in terms of a script.
I don't want to prioritise one industry over the other and I'm just being a part of good cinema everywhere. The first time I heard something that I connected to and wanted to be a part of was Karwaan. It's so funny the same year I did Mahanati in Telugu. It's also the year I had my daughter, so I was going to take some time off to be at home but that didn't happen. Suddenly these films came through. For Mahanati, they said they needed 25 days and I had already taken three months off, so I thought another few days wouldn't matter. That went on for almost a year and 45-50 days, and then Karwaan happened. This time taken off is usually when one ends up listening to scripts, because you're home. And that leads to a lot more work, which is not a bad thing, it's a good problem to have.
If you were to recommend five Malayalam films to watch, what would they be?
I Ioved Kumbalangi Nights, and my dad did a film called Unda which is lovely as well. There's a film where I did a cameo called Parava which is very close to my heart, and it's based on kids. Obviously there's Bangalore Days. There's a film with Prithvi and Parvathy called Ennu Ninte Moideen — it's a period love story that also got a lot of love. Angamali Diaries was such an eye-opener — the town is five kilometres from the airport but we didn't know about this whole pork culture and gang affiliations. It's the same with Kumbalangi, which is very close to where my house is. I've shot there so I'm aware of it, but if you ask someone from North Kerala or the south of the state, they probably won't know where it is or that culture. In the film Kumbalangi Night I love the dysfunctional family element that you see in the West, in this small town in Kerala. It's great that these films do such numbers now, and that subtitling has gotten more serious, which makes me so happy.
What's the rest of the year looking like for you?
I've set up a production house, and just completed my first production. I'm not the hero, it's a small film. I'm starting my second, which is based on a crime from 1984; on Kerala's most famous fugitive. His name is Sukumara Kurup and we might change the name in the film. It's an interesting film, it's been well researched and quite ambitious.