Real-life couples of the small screen share their love stories
The romance of the real-life TV couples for Valentine's Day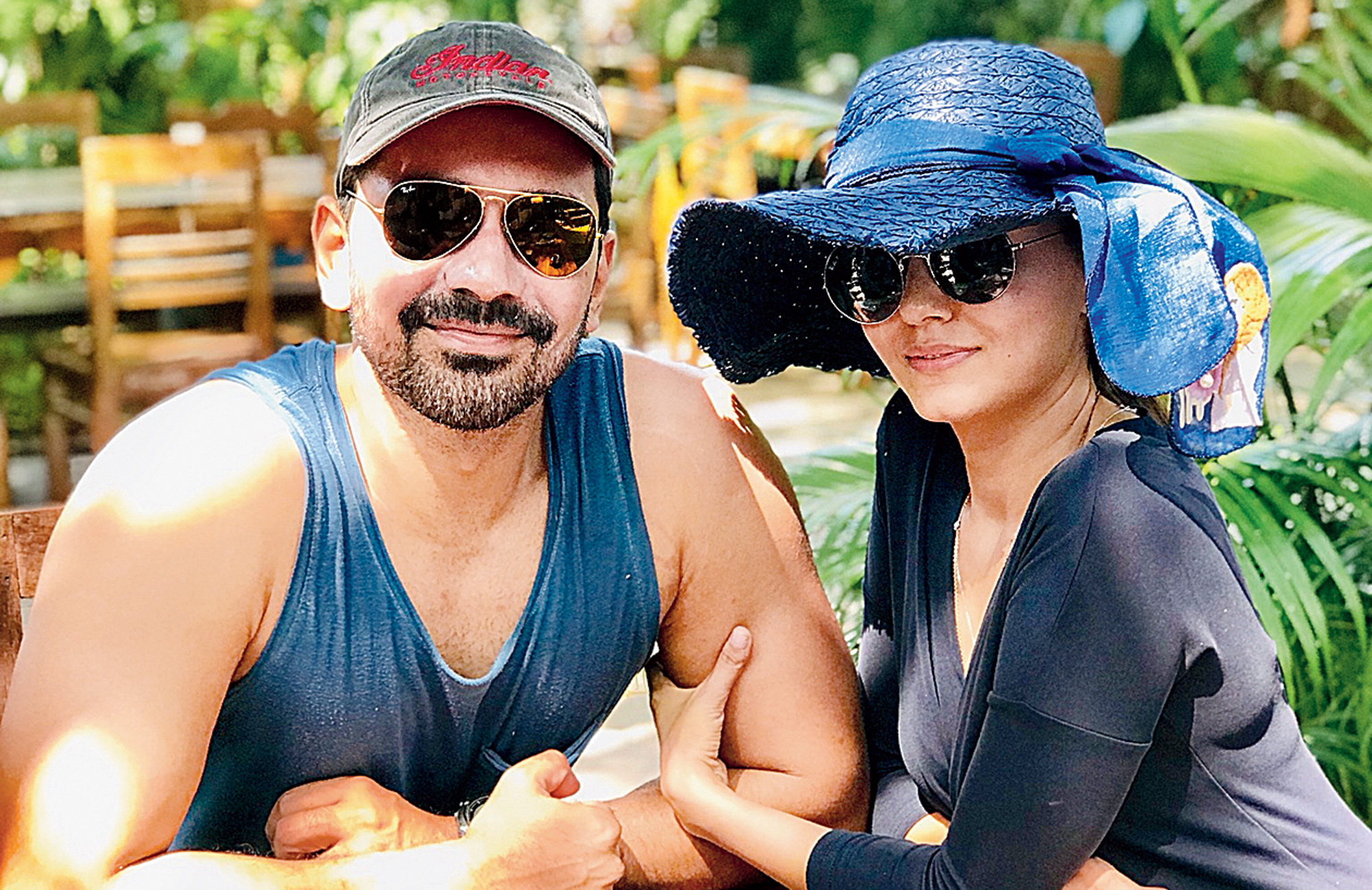 ---
---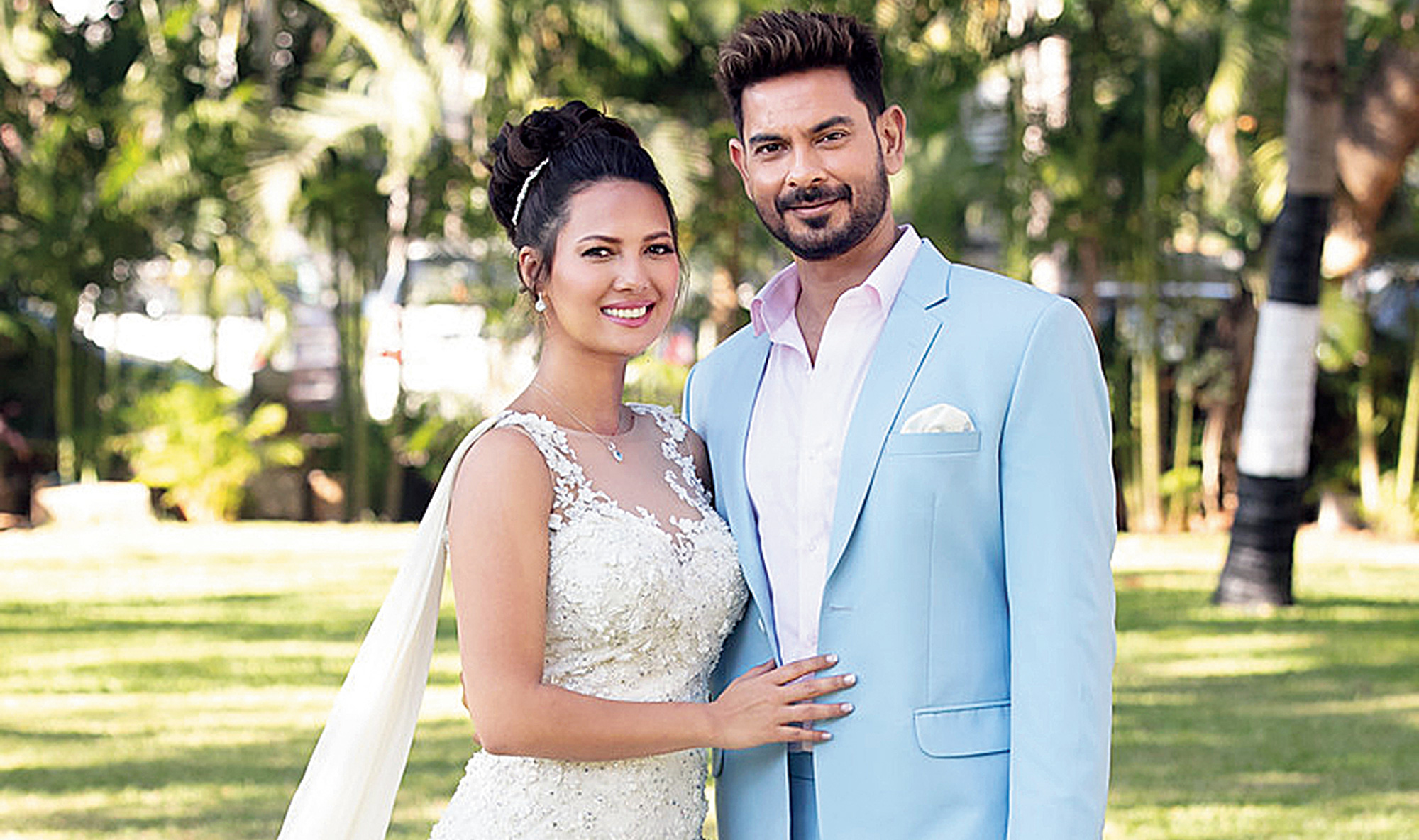 Abhinav Shukla and Rubina Dilaik
Together since: 2015
Married in: 2018
Worked together in: Chhoti Bahu
What they love about each other...
Abhinav: Mutual respect. I love her for her integrity and the calming influence she has on me.
Rubina: His honesty and his passion for living a meaningful life.
How they met...
Abhinav: I first noticed her at a friends Ganpati celebration. I asked my friend about her and then chased her for a bit. I offered to shoot a few pictures of her, she accepted and that's how it all started.
The proposal
Abhinav: Well, we did not propose in typical filmi fashion. But she expressed her feelings much before I did.
What makes you tick...
Abhinav: Our teamwork and ability to co-create. It motivates us and keeps us going.
Rubina: His logical reasoning and my spiritual leanings. We create a balance by acknowledging and embracing each other's potential.
Four years later...
Abhinav: I have become little less jumpy and more punctual. And, she has become an excellent cook!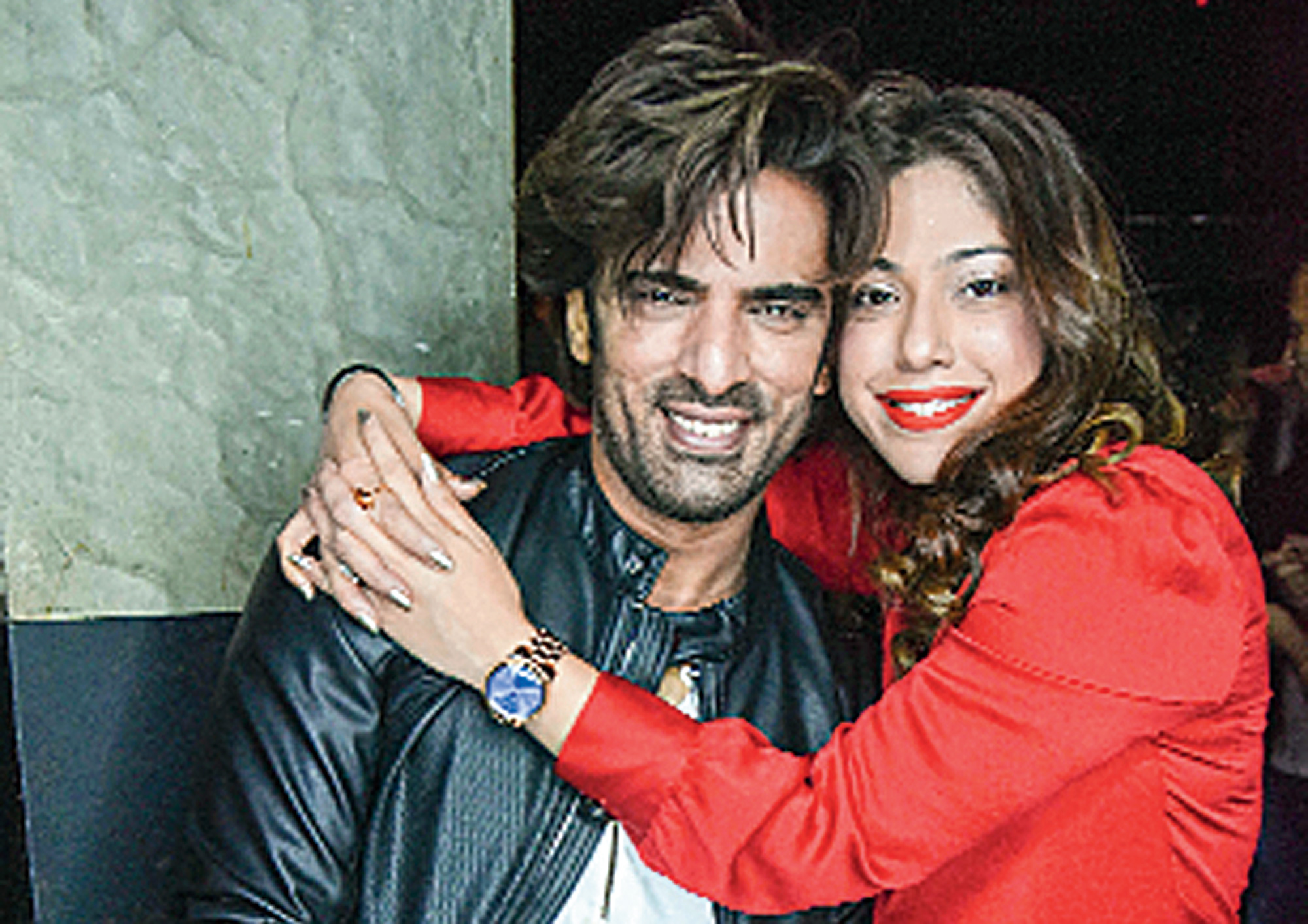 Keith Sequeira and Rochelle Rao
Together since: 2015
Married in: 2018
Worked together in: Bigg Boss Season 9
What they love about each other...
Keith: She is a what-you-see-is-what-you-get kind of person.
Rochelle: I can always depend on him; he is my solid rock. He is always calm and composed in any situation.
How they met...
Rochelle: We first met briefly on a flight to Thailand where we happened to sit next to each other. I had introduced him to a friend back then who happened to be doing his make-up. I met him a couple of months later and that was when he had become close friends with the make-up artist. She brought him to church one day and we spent some time together and got to know each other better. And that is where it all began!
The proposal...
Keith: I don't think we had a conventional proposal. We actually got to know each other through her community. We went on a couple of dates and then it progressed. So it was more on the lines of 'I really like you and want to date you'.
Rochelle: I would probably say that I had a crush on him even before he realised, but we were friends first. On Valentine's Day in 2017, Keith officially proposed to me.
What makes them tick...
Rochelle: We try to keep it as real as possible and have fun in our everyday routine. We also don't try to put too much pressure on each other in any way or aim at doing anything spectacular all the time, but instead find joy in the everyday things we do together. We love working out together, cooking together....
Keith: We are big foodies and food bonds us.
Four years later...
Keith: Our relationship has grown to a space where we know each other so well that in certain situations both of us know when to shut up! I think that this is one of the biggest and best things about our relationship.
Rochelle: The connect is much deeper and every little thing doesn't have to be explained all the time. That has taught us how to let things go, and has made us more relaxed and comfortable.
Mohit Malik and Addite Malik
Together since: 2007
Married in: 2010
Worked together in: Miilee
What they love about each other...
Addite: Mohit is very honest and upfront. He's very passionate about whatever he does and is a very giving person. Each day is a new discovery. Love doesn't need anything else and for us our love defines our relationship.
Mohit: We are friends too. We do have arguments but we have a deal that when we have an argument, we go into separate rooms and when we come back, it's like the argument had never happened.
How they met...
Addite: We met on the sets of Miilee. I never thought I'd date this guy or get married to him because he was very different. But he was exactly the same that he is today. Even back in our dating days, he'd never pick up my calls while shooting and even today, it's the same. I think that is what attracted me towards him — how passionate he was about his work.
The proposal...
Addite: On April 1, 2007, we had gone to an awards show and stopped at Haji Ali (in Mumbai) while coming back. He very casually asked me if I'd get married to him. I thought he was kidding because he has a very good sense of humour. And it was April 1, so I thought I'd wait till the next day! The next day he called me and asked what I've thought about it and that his mom is in town and he'd like us to meet. Our first date was with my mom-in-law... we had gone for dinner!
What makes them tick...
Addite: We love to travel together, we are both foodies and we both love wine and watching films. The only thing that doesn't click between us is that he's an early riser and I'm not! Every time we travel, he pushes me to get up and watch the sunrise and I hate it.
Twelve years later...
Addite: Both of us feel like it was yesterday. We crave to spend time with each other. We have to, at times, force each other to go spend time with others! We discuss films, travel, work... we talk about everything. As a kid, my sister used to tell me to get married to a person you can have conversations with, and I'm blessed to have that.
Sumeet Vyas and Ekta Kaul
Together since: 2017
Married in: 2018
What they love about each other...
Sumeet: She is non-filmi. She happens to be an actor but this is not what she is all about. She is a very real person and honestly tells what she feels. Sometimes it's not pleasant but I'm still very glad that she tells it like it is.
Ekta: He is a fantastic human being. And he is a man of his words. Also, he's a hard-working man... he never gives up.
How they met...
We shot for the pilot of a series many years ago that was roughly based on Suits. I was inside my trailer and was wondering who the actress opposite me is. I opened the door and she opened her door and walked out. It kind of blew me away because she was so gorgeous. I went back inside my trailer and thought, 'F***, she is pretty!'. The first day I found it very hard to focus on what I was doing because she was distractingly pretty!
The proposal...
Sumeet: I proposed to her to go on a first date. I called her out for dinner and she came with her cousins. That was odd! After a few days, I called her to come watch a play and she came with her friend. A couple of these misfires happened and I thought that maybe she isn't getting what I'm trying to do here, so let me be specific. So then I texted her saying, 'Listen, let's meet and this is a date. Please don't bring family or extended family along. It'd be nice if the two of us can meet and chat'. I took that initiative. Regarding marriage, she is the one who took the initiative.
What makes them tick...
Sumeet: The fact that we are two completely different people. I'm a complete city boy who's been raised in Bombay. She's from Jammu and has small-town values. She holds on to her core value system. The best part is that she is not really interested or impressed by how many hoardings I have outside if a show does well, or if a film of mine earns crores. What impresses her is what I do as a human being, as a husband or as a lover for her. It's tough but it's fun and that's what makes us tick.
Two years later...
Sumeet: We have only been seeing each other for two years and it hasn't been long. It has been pretty quick and hectic. It's like I met her, we started going out and immediately I realised that this is where I want to be. The one year that we took to get married was to be sure that this is what we really want. Your heart is telling you that this is what you want but you still want to be sure. We still fight as much but it's better because it's less frequent and that's nice. We plan things together and that's what we enjoy doing the most. I think that's how you evolve in a relationship when you start planning your life together.