Papa 2.0, Shahid says he's become non-violent
Shahid Kapoor says Misha is like him, loves dancing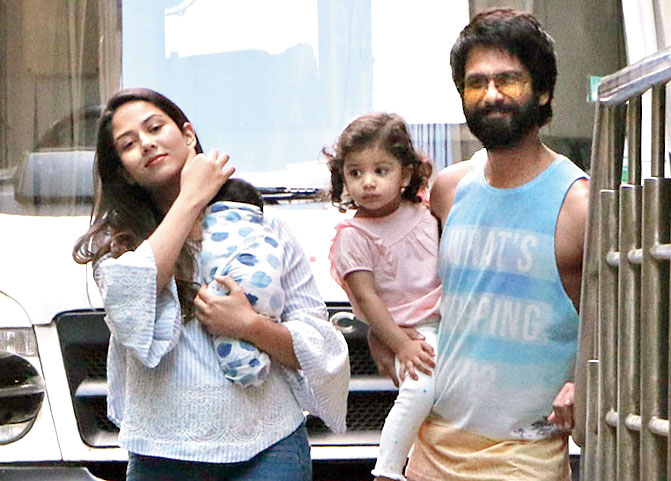 Shahid Kapoor with his family.
Yogen Shah
---
Published 24.09.18, 07:03 PM
|
---
Shahid Kapoor says his life has changed completely after marriage and the birth of Misha and Zain.
"My life got slowly deconstructed with Misha's presence. I became well-mannered after marriage, and then I had a kid. Now I am non-violent and listen to everybody."
Shahid says he is trying to balance his career and life. "People say relationships are like that. They say when you fall in love, life is perfect and better. But I don't think so. It is just like every other relationship in life. You have to work at your relationships every day. I had an arranged marriage and Mira and we didn't know each other. We started off with let's get to know each other... That's the best thing that happened."
He says there are many similarities and dissimilarities between Mira and him. "She and I see things differently. I have more experience and she has a lot more chutzpah. She is friendly and social whereas I love to stay at home," he said.
The actor makes sure he spends a lot of time with daughter Misha so that she does not miss him when he is busy shooting. "Misha is much older than her age. I think she has inherited dancing from me. She dances when she sees me on TV. She started it when she was three months old."