Chhalaang is so predictable
Riddled with cliches, the film takes no leaps in storytelling or structure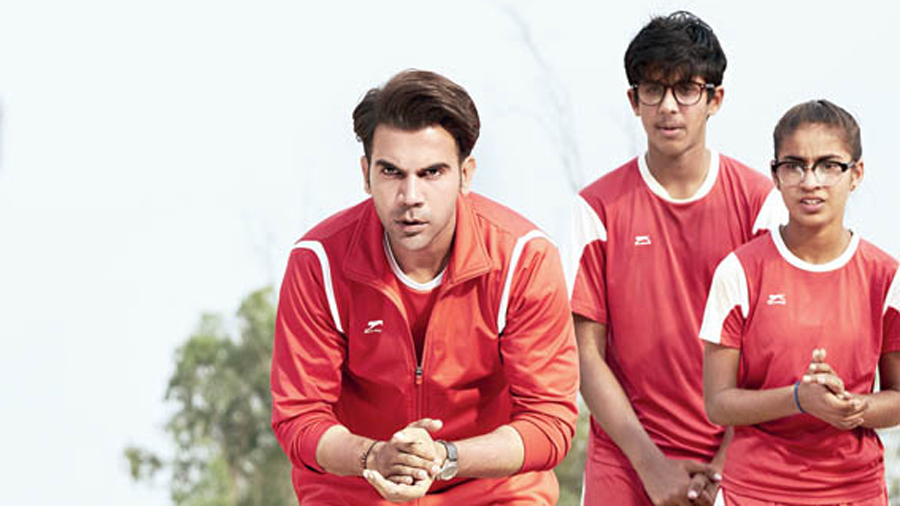 ---
---
What was novel is now no longer niche. The story of the small-town underdog punching above his weight, in more ways than one, to script a success story based on resilience and dogged determination on the path to seeking either redemption or retribution, or both, is a surefire sleeper-hit formula that Hindi cinema, quite frankly, has done to death.
Chaalaang, quite simply, translates to leap. But Chhalaang the film — that takes no leaps as far as storytelling, structure or even sensibility is concerned — is so predictable that just 10 minutes into the film, one can spot what will unfold at every step of its massively bloated 136-minute runtime.
Which is surprising because Chhalaang comes from the almost-invincible director-actor pair of Hansal Mehta and Rajkummar Rao. With Shahid, Aligarh, Citylights and even Omerta to an extent, the two men have given us some of the most impactful films in recent times. Mehta is, of course, coming off the back of his hugely appreciated web series Scam 1992. Rajkummar almost always ends up being the best bit of any film he does.
Which is also the case with Chhalaang. Raj brings in an endearing quality to his flawed protagonist, a wastrel who gradually finds purpose in life, not failing to shine even as Chhalaang traverses the predictable beats of a sports drama and an underdog story set in the familiar hustle-and-bustle of small-town India.
An ordinary man with no interest in rising above his ordinariness, Raj's Montu spends his days working as a physical training instructor in the same school he studied in, a job that his father (played by Satish Kaushik) has had to pull some strings with the principal (Ila Arun) to push his son into. Montu — who we are told is a quintessential quitter — has no drive, and that translates in him not even being bothered to make his students attend his classes.
The highlight of his life is spending his evenings at the local sweetmeat shop owned by his childhood friend (played by Jatin Sarna) and his old school teacher Shuklaji (played by Saurabh Shukla). He doubles as the town's self-appointed moral police, finding joy in bullying couples who gather at the local park in the evenings.
Montu's life takes a turn when the school gets a new computer teacher in Neelima (Nushrratt Bharuccha). Soon, he's taking her on bike rides and drink dates. But the conflict — in both his job and fledgling romance — arrives in the form of Singh (Mohd Zeeshan Ayyub), the new sports teacher. Dashing, dynamic and diligent, Singh is everything Montu is not.
The first half of Chhalaang, though familiar, is watchable, even if you half expect Ayushmann Khurrana — the poster-boy of small-town Bollywood — to pop up anytime. Montu pulls all the stops he can to woo Neelima, and Raj brings a charming awkwardness to his part.
However, Chhalaang rapidly strides into contrived territory when Montu, humiliated at his workplace, challenges his new boss to a sports 'tournament' featuring the students of the school. That requires a tremendous leap of faith from the viewer, and while Montu's training sessions with his relatively weaker team (none of them have stories strong enough for the viewer to invest in their loser-to-winner leap) throw up some interesting scenes, some of it is strictly questionable.
So also is Bollywood's idea of the forward-thinking woman. Neelima has to knock back glasses of whisky and go 'Daaru pilayega?' for us to believe that she's spirited and spunky.
Somewhere in Chhalaang is an interesting story about motivation and the need to push oneself when pushed against the wall. But the film takes too long to tell us something we have seen a million times before. And frankly, have little patience for any more.