Made in Heaven is one of the best homegrown shows on the web
This one's totally binge-worthy!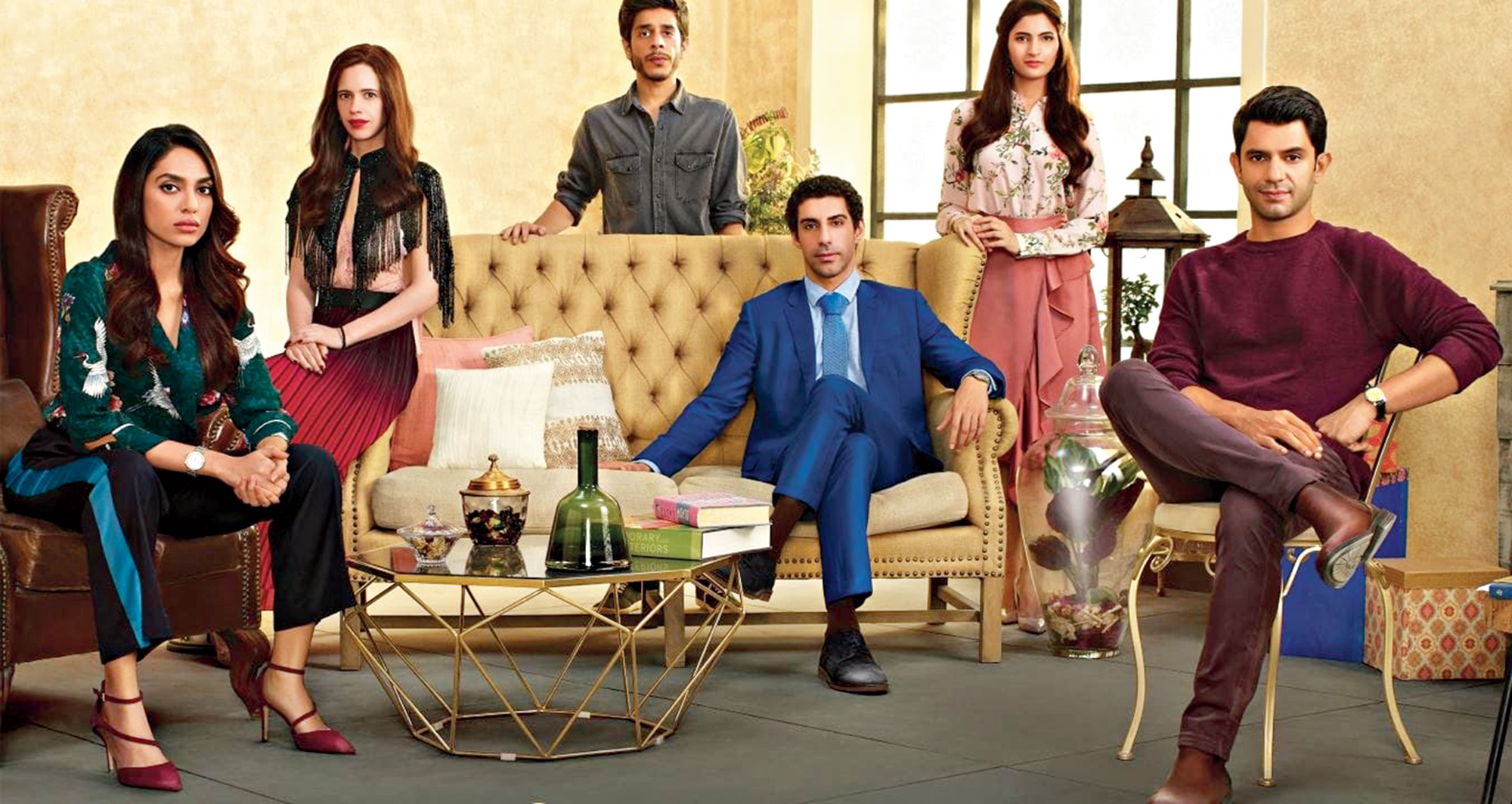 ---
---
Ah... the big fat Indian wedding!
For some, a day to celebrate love. For some, a meeting of two minds and two families. For some, a carnival and an ostentatious showcase for wealth and class.
The merry — and sometimes murky — world of Indian weddings comes alive in Made in Heaven, a nine-part show that dropped on Amazon Prime Video last weekend, and is perhaps the most well-made homegrown web series that you would have watched ever since streaming became a way of life for many of us.
Focusing on a different wedding in every episode, Made in Heaven is as much a social commentary as it is a behind-the-scenes look at the glitz and glam, the complexities and compulsions that go into the making of a desi wedding, which is fast losing much of its personal feel and becoming a public event of sorts. That it plays out in Delhi — a city where affectation and showiness are hardly frowned upon — gives the show a wide canvas to play on.
The weddings play out against the backdrop of the lives and loves and interpersonal relationships of its two principal leads — Karan Mehra (Arjun Mathur) and Tara Khanna (Sobhita Dhulipala). Partners in a wedding planning agency called Made in Heaven, Karan and Tara are friends first. The world may be falling apart around them — and there is a whole lot of falling apart considering the series is largely peopled with dysfunctional characters — but Karan and Tara are rock-solid, their time together — she clinging to him as her marriage falls apart, he reaching out to her when he lands up on the wrong side of the law — giving the show its most heartwarming moments.
Nothing is black and white in the world of Made in Heaven and that's where the show's biggest strength lies. The all-women team of Zoya Akhtar, Reema Kagti, Nitya Mehra and Alankrita Shrivastava, who take turns to direct the nine episodes along with Prashant Nair, write flesh-and-blood characters.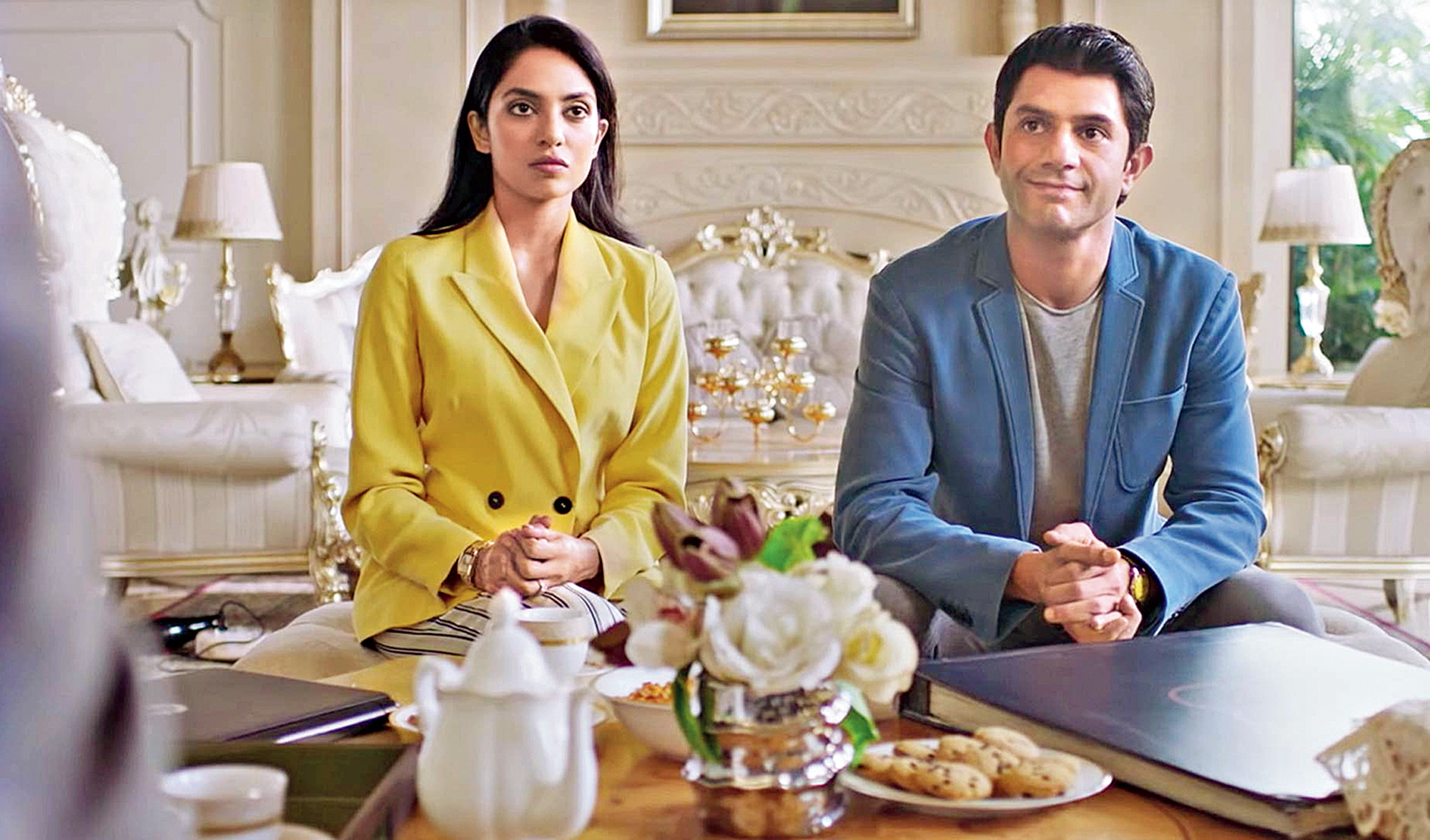 Everyone's wearing a mask, and that often slips. But none of it feels fake, because the characters are like you and me, their faults and foibles very relatable.
Tara, married into a rich family, is constantly trying to escape her low middle-class roots, and can sense her marriage to the suave Adil (Jim Sarbh) slowly unravelling. Karan has never been able to muster the courage to tell his parents he's gay. His deep-seated insecurities stem from a life neck-deep in debt and a string of unattached sexual hook-ups. What makes the two refreshing is that even when they work within a conventional setup, they are cynical enough to understand that it's all a farce. Like at one point Tara says, "Weddings are just about some rich people wanting to blow up their money".
Struggling with demons of her own is Tara's best friend Faiza (Kalki Koechlin), a poor little rich divorcee constantly looking for love and validation. In an ensemble where well-known faces like Deepti Naval, Neena Gupta, Pulkit Samrat and Shweta Tripathi guest-star — the other compelling recurring characters are Kabir (Shashank Arora), the wedding planning agency's videographer whose cynical voiceovers function as the show's moral commentary, and Jaspreet (Shivani Raghuvanshi), a girl hailing from humble roots who struggles to fit in with her new job in the agency. Some players may come off as stereotypes in the beginning, but their trajectories rarely follow a predictable path.
What gives the narrative tone and texture is the strong socio-political subtext that accompanies every wedding, and which provides a peek into everything that ails modern Indian society — demand for dowry to a premium being laid on a virgin wife, patriarchy to archaic social traditions. Made in Heaven also stands apart for depicting homosexuality as a human identity that drives the narrative and is not relegated to just being a plot point.
Made in Heaven is a highly nuanced show with an eye on detail. The glamorous — energetic dance rehearsals to star-studded sangeet parties — are juxtaposed with the sweat and tears that go into making them. Some precious moments stand out, with Faiza's sessions with her psychiatrist being therapeutic even for the viewer.
Made in Heaven's biggest strength lies in the fact that it doesn't alienate any section of the audience. The conflicts are we-too, with both Arjun and Sobhita ensuring that they craft their characters in such a way that they feel like one of us. Jay Oza — who made Gully Boy come alive — is the man behind the camera here, his lens capturing the angst and anxieties behind the pretty faces. The same-sex scenes are sensitively filmed and are integral to the plot and not used merely to titillate.
Made in Heaven is an extremely well-made show that will undoubtedly find a ready audience internationally, a perfect example of how scale and storytelling in India is well and truly on a par with its counterparts on foreign shores. Go, binge-watch!