Kuch Kuch… still happens
Flashback Friday: Kuch Kuch Hota Hai turns 20 on October 16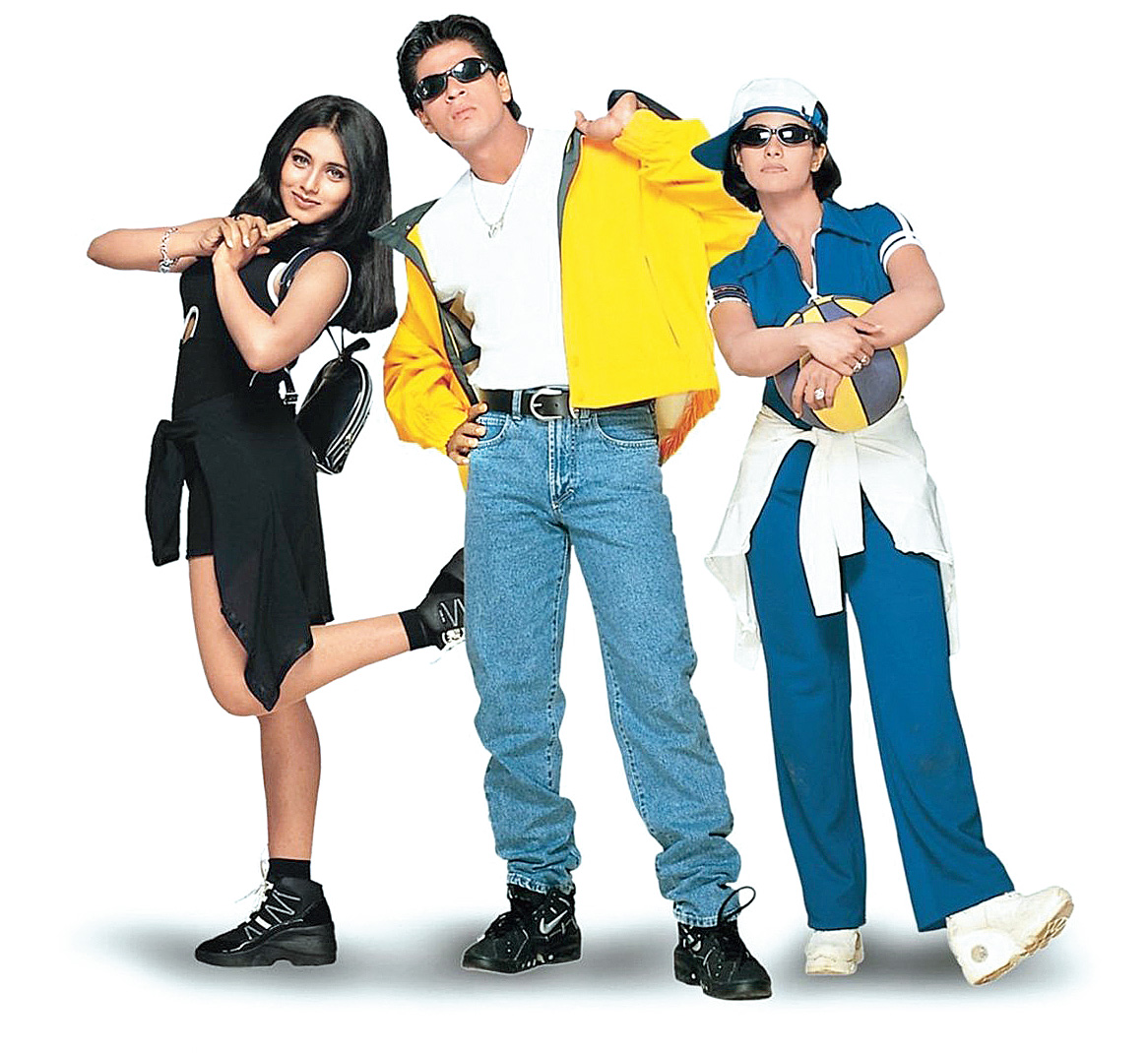 From left: Rani Mukerji, Shah Rukh Khan and Kajol in Kuch Kuch Hota Hai.
File picture
---
Published 11.10.18, 04:41 PM
|
---
A girl who realises she's in love with her best friend and he's practising to say I love you for another girl he's smitten by, gives him one last hug and a smile to say, "Go, tell her". She howls after he breaks into a sprint to meet his lady love. With her cries Punjabi folk singer Manpreet Akhtar, "Rabba mere ishq kisi ko aise na tadpaye..."
Kuch Kuch Hota Hai, which turns 20 on October 16, would have been another Nineties glossy rom-com with nice Jatin-Lalit music but for the genuinely painful heartbreak.
One funeral, one little girl, two triangles, two weddings, two heartbreaks, four beautiful people, eight songs, eight letters and Lord alone knows how many cool one-liners, fashion brands, friendship bands and tears. Loads happen in debutant director Karan Johar's Kuch Kuch… starring Shah Rukh Khan, Kajol, Salman Khan and Rani Mukerji.
Kuch Kuch Hota Hai was Archie comics, MTVisation of India, desi values packaged in global brands, call it what you will. But its heart lay in two love triangles in two time zones. One had immature college jock Rahul (a competent Shah Rukh), hottie with a heart Tina (a sparkling Rani, the film's real find) and childish tomboy in dungarees Anjali (a heart-warming Kajol). Another had Rahul, whose takeaway from tragedy is an inflexible one-love, one-marriage mantra, chiffon-and-jewels brand ambassador Anjali who still doesn't make grown-up choices, and dishy and sorted Aman (a likable Salman) who loves her. Linking the stories is an unusual matchmaker, Rahul's eight-year-old daughter Anjali (Sana Saeed effervescent in an annoying role) inspired by her dead mother's letters.
After summer camp antics, shooting stars, misogynist basketball and passive-aggressive tears, Rahul and Anjali unite, thanks to Aman. KJo could have brought the college chums together without the ham marinated in glycerine. But you go back to K2H2, because you remember Anjali's broken heart and Tina's wise eyes.