Kantara single-handedly rescues a dull October at the box office: Ormax report
Ram Setu, Thank God and Doctor G endure a miserable month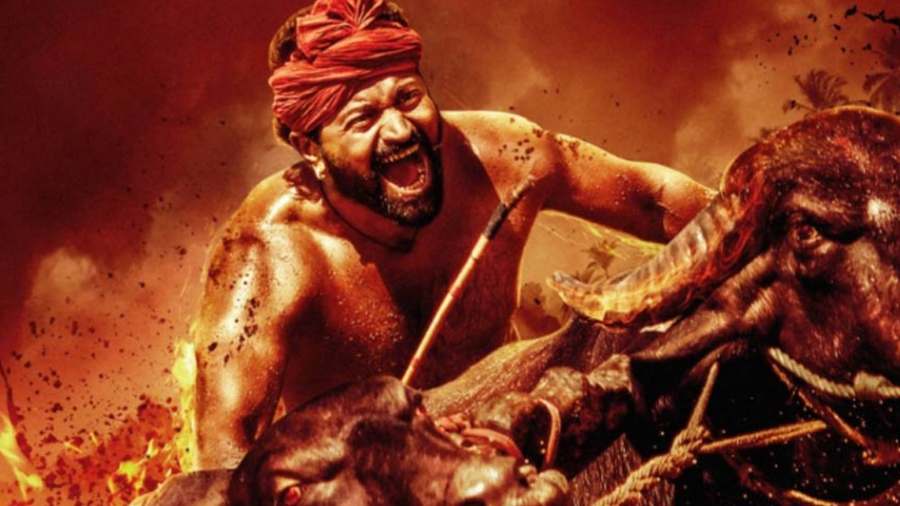 ---
Calcutta
|
Published 22.11.22, 01:57 PM
|
---
After a spectacular September, Indian cinema had an October to forget at the box office. According to The India Box Office Report, prepared by Ormax Media, October was the worst month of 2022 since February, back when the pandemic was still a factor for releases on the big screen. With a gross collection of just Rs 772 crore, October kicked off the final quarter of the year on a grim note for India's film industry. 
While different language industries use different parameters for assessing box office numbers (Gross, Nett or Share), Ormax's report adopts Gross Box Office as the unified measurement. Under this, a film's collection is always attributed to the month of its release, even if the film goes on to produce more or better numbers in the subsequent months. For films released in multiple languages, box office numbers reflect the contribution of such films to all the corresponding languages.
Kantara, the saving grace amidst a string of flops
In spite of releasing in and crossing the Rs 100-crore mark in September, Kannada action thriller Kantara showed no signs of losing momentum in October, accumulating a further Rs 242 crore to take its overall collection to Rs 346 crore. No other film managed to reach Rs 100 crore in October, with Telugu political thriller GodFather finishing the month at a distant second with Rs 89 crore. In third place was Akshay Kumar's misfiring Ram Setu, which could only muster Rs 88 crore.
Despite the viral success of Nora Fatehi's Manike song, Thank God, starring Ajay Devgn, Sidharth Malhotra and Rakul Preet Singh, slumped to Rs 39 crore in October, occupying sixth place on the month's list of highest-grossing releases. Another major disappointment for Bollywood came with Ayushmann Khurrana's Doctor G, which hobbled its way to Rs 30 crore, barely scraping into the top 10. Meanwhile, DC's attempted money spinner in Black Adam, helmed by Dwayne Johnson, performed modestly in India, ending October with Rs 59 crore, good enough for fifth on Ormax's list.
Kantara breaks into 2022's top three
In more good news for Kantara, the blockbuster leapfrogged Ponniyin Selvan: I and Brahmastra to become the third highest-grossing movie of the year. However, going any higher on the list seems virtually impossible, ensuring that the firm duopoly of K.G.F. Chapter 2 and RRR (with collections of Rs 970 crore and Rs 869 crore, respectively) is maintained till the end of the year, unless something remarkable happens with any of the big releases in November and December. 
With the slump in form in October, 2022 now needs a strong conclusion to the calendar if it is to displace 2019 as the best-ever year in India's domestic box office. Currently at an aggregate collection of Rs 9,024 crore, 2022 needs to gross at least Rs 1,924 crore across November and December to surpass 2019's tally of Rs 10,498 crore. In other words, more of what September delivered for Indian cinema, for another repeat of October's dismal run will put the brakes on 2022's pursuit of 2019.
Lastly, in terms of the language share, Kannada, thanks to Kantara once again, is at an all-time high of nine per cent in the Indian box office, almost double its haul in 2019. However, it is not enough to break the stranglehold of Hindi (33 per cent), Telugu (22 per cent) and Tamil (18 per cent), which still lead the way. Interestingly, by the end of October, 37 per cent of Hindi's box office collection in 2022 has been a product of dubbed versions of Telugu, Tamil and Kannada films.