I never wanted to be an actor. I'd always choose dance first: Shantanu Maheshwari
The TV heart-throb says that he would always choose dance over acting as the former led to the latter for him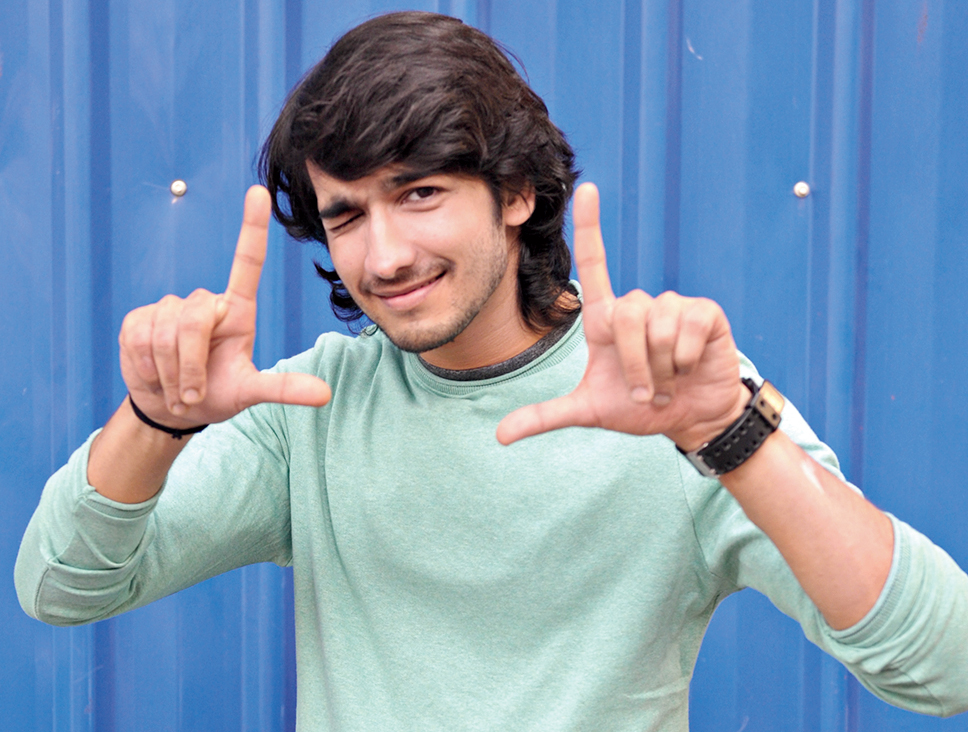 ---
Published 10.01.19, 06:37 PM
|
---
Television heart-throb Shantanu Maheshwari was in Calcutta recently and he settled down for a t2 chat.
What's your new year resolution?

At times I lack decision-making powers — I'll try and improve on that. I think I waste too much time thinking and deciding on what I should do or not do. I want to reduce that overthinking process.
What are you working on now?
I hosted a kid's show called India's Best Dramebaaz on Zee TV. I had a great time because it was the first time I was hosting a show. Currently I'm doing a lot of dance workshops with my crew Desi Hoppers.
You also featured in Ken Ghosh's web series X.X.X for ALTBalaji, that finally released after three years. It grabbed a lot of eyeballs for its explicit content...
Actually it was supposed to be a movie but then they decided to make it into a web series. I play a guy called Bittu and the response was decent about my performance and the story. I'm happy about the fact that people liked it.
You are a dancer and you started your acting career with Channel V's Dil Dostii Dance. Do you consider yourself an accidental actor?
I never wanted to be an actor. If you ask me, I'd always choose dance first. It's because of dance that I got into acting. My first show was a dance-based fiction show. The team had the confidence in us that we could be actors and they did workshops with us. Dancers know how to emote and give expressions, so they were pretty confident in picking up people who could act and had potential. Once I did the workshops and learnt how to act, I really got into it and loved it.
Among all the characters that you've played, which one has made you feel the closest to the real you?
None of the characters have been like the real Shantanu; they all had bits and pieces of me. But I think Swayam (in Dil Dostii Dance) has been the closest to me.
Which dance form do you think you're best at?
I'm not best at anything... I just enjoy and keep learning. But I enjoy doing Bollywood dancing the most.
What's a typical day in the life of Shantanu Maheshwari like?
On days I'm not shooting, I'm home reading the newspaper or watching a movie. I also play cricket and badminton. I try to spend time with family then because once I start preparing or shooting, I don't get much time. At times, I also help my mother with cooking!
How would you describe your personal style?
Casual... whatever I'm comfortable in. I don't like to overdo things. I like to wear casual clothes so that I can dance easily.
What are the must-have items in your wardrobe?
A white shirt, a black shirt, perfume, leather shoes and formal wear.
Have you ever thought of chopping off your signature long hair?
(Laughs) I do trim it! If I look like a college student now with my long hair, I end up looking like a school student with short hair. It gets difficult for people to cast me. I want to work and entertain people, so I prefer long hair... it's okay even though I have to maintain it.
Lastly, a message for your fans...
Thank you for supporting me. It really helps me a lot, especially when I'm not working and looking out for work. The love that you guys shower helps me to push myself to keep working harder and entertain you.
All-time favourite film...
Jaane Bhi Do Yaaro
A song I love dancing to the most...
Ishq tera tadpave by Sukhbir
A dance form I want to learn...
Tap dancing
A TV series I'm currently watching...
Grey's Anatomy