Hoichoi Bangladesh unveils content slate for 2023 with 8 original shows
Syed Ahmed Shawki, Tanim Noor, Ashfaque Nipun and Krishnendu Chattopadhyay will be helming these shows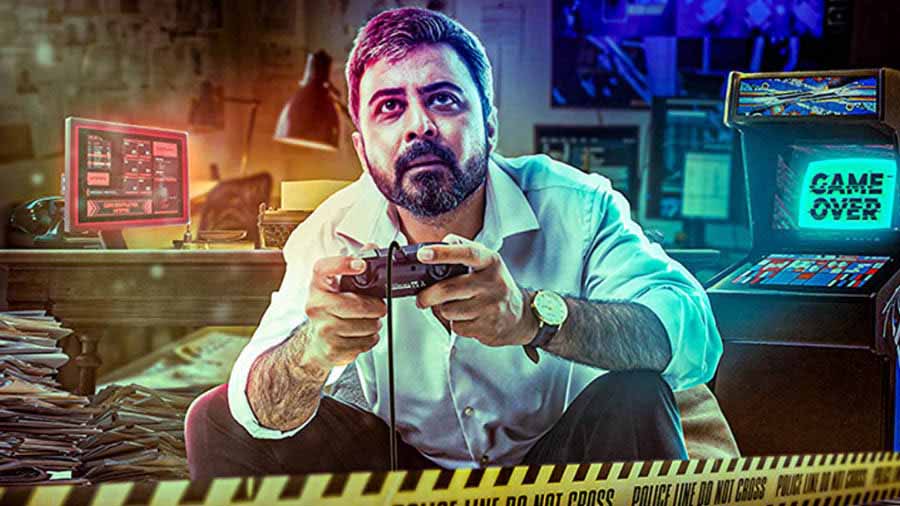 Afran Nisho in and as Kaiser, one of Hoichoi Bangladesh's popular shows
IMDb
---
Calcutta
|
Published 19.01.23, 01:54 PM
|
---
2022 proved to be extremely momentous for Hoichoi Bangladesh with the massive success of Original series like Karagar, Bodh, Kaiser and Sabrina. Hoping to continue the purple patch, the streaming platform has unveiled a bouquet of new shows for 2023. 
Alongside fan-favourite creators like Syed Ahmed Shawki, Tanim Noor, Ashfaque Nipun and Krishnendu Chattopadhyay, the fresh line-up marks the return of popular stars like Ziaul Faruq Apurba, Bidya Sinha Saha Mim and Azmeri Haque Badhon. Hoichoi will also showcase new show creators such as Sunny Sanwar, Faisal Ahmed, Anam Biswas, Taneem Rahman Angshu and Shafayet Mansoor Rana. 
Two of Hoichoi Bangladesh's most popular shows — Kaiser and Mohanagar — have been renewed for a second season. Afran Nisho, who had won hearts as a gamer and detective in the first season of Kaiser, will be up for more challenges in Kaiser Level 2 — directed by Tanim Noor — where he is framed for murder. Kaiser Level 2 will drop in April. With the Ashfaque Nipun-directed Mohanagar 2, which will stream this June, we will finally find out if OC Harun has been able to redeem himself. 
Taneem Rahman Angshu's Buker Moddhye Agun, headlined by Ziaul Faruq Apurba, is about the shocking and unnatural death of a '90s superstar and the trail of questions he left behind. Despite being ruled as a suicide, many assume a deeper conspiracy at play. The mystery begins to unravel when an officer, who also happens to be an ardent fan of the actor, investigates the case. 
A Common Man, also directed by Ashfaque Nipun, is a tale of twisted morals and crime. Afran Nisho plays the lead of an ideal citizen who is a crusader against corruption. His values will be put to test when he comes across an enormous sum of money. 
A missing spouse, a complicated web of crimes and a group of militants come together in Mission Huntdown, a pacy thriller directed by Sunny Sanwar and Faisal Ahmed. Bidya Sinha Saha Mim and FS Nayeem will headline this series.
Is love enough to overshadow an illustrious past of crime or outrun everyone out to get you? Adapted from the eponymous novel by Kingkor Ahsan, the Anam Biswas-directed Rongila Kitab is a testament to the strength of love.
Odrisshyo, directed by Shafayet Mansoor Rana, revolves around a successful businessman who's also a political contender with the world at his feet. Things hot up when he is kidnapped and take an even more mysterious turn when he's suddenly released.
Adapted from the novel Priscilla by Mashiul Alam, Delta 2051 is spread across two timelines. Directed by Krishnendu Chattopadhyay and created by Tanim Noor, the show travels to a dystopian Bangladesh in the future and examines how even the smallest of things can create a butterfly effect that can change lives.
Sakib R. Khan, country director of Hoichoi Bangladesh, said the idea is to ensure the best entertainment to their audience. "We have on-boarded some of the top creators and actors in the country to tell relatable and engaging stories that the audiences will love and resonate with," he said, in a statement.
"We launched Hoichoi Bangladesh in 2019 when OTT culture was almost an obscure concept in the country and have delivered some extremely successful shows since," added Hoichoi co-founder Vishnu Kant Mohta.