Films failed Kargil
Even 20 years later, Hindi cinema has not successfully saluted the Indian soldiers for their valour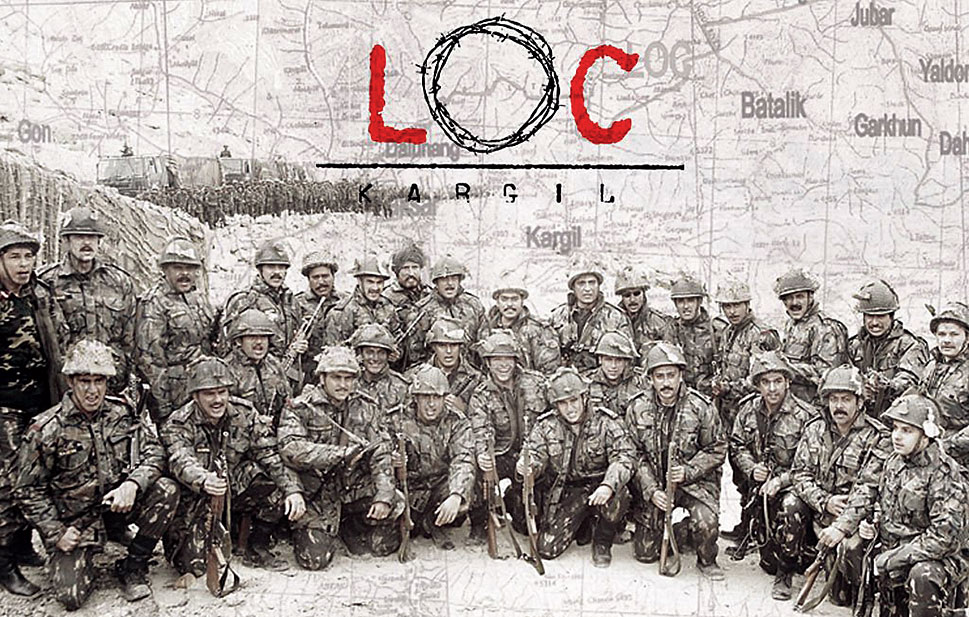 ---
---
In the Indian dictionary, Kargil has stopped being a proper noun and become a common one — standing for bravery, courage and stamina to withstand a cruel climate, and a cunning enemy who crept stealthily into the Indian side of LoC disguised as Kashmiri militants. "An inhospitable graveyard at half the height of Everest. That was Kargil," remarked filmmaker J.P. Dutta.
That it happened soon after PM Atal Bihari Vajpayee and PM Nawaz Sharif signed the Lahore Declaration in February 1999, where both countries agreed to peaceful, bilateral solutions to their border conflicts, and that the Indian Army combatted logistical problems of an unimaginable magnitude to regain control through conventional face-to-face warfare, should've made a tempting template to base a film on. Politics, warfare, heavy odds and victory were all there in the real-life story of heroics, loss and triumph.
But even 20 years later, Hindi cinema has not successfully saluted the Indian soldiers for their valour. Films like Farhan Akhtar's Lakshya told the story of one man's fight with himself with Kargil only as a backdrop. The sole filmmaker to document it was JP, in his 2003 film, LoC Kargil.
JP had 32 well-known actors including Sanjay Dutt, Ajay Devgn, Saif Ali Khan, Akshaye Khanna, Abhishek Bachchan and Suniel Shetty, 11 cameras, 1,000 armymen at hand, authentic army issue guns, live ammunition and the defence ministry at attention: no filmmaker could have asked for more.
With a runaway success, Border (1997), behind him — a National Award-winning film that told the story of soldiers on the war front and the families they leave behind — the defence forces had begun to feel that JP was one of them. Indeed he was. He lost his brother, Flight Lieutenant Deepak Dutta, flying the newly-inducted MIG and, "My whole family has been in the Forces."
JP did extensive research before venturing to make the film. "There's a crazy amount of material out there," he said, on the plethora of books he laid his hands on. It included the current chief minister of Punjab, Capt. Amarinder Singh's A Ridge Too Far War In The Kargil Heights 1999.
He also had access to officers who returned alive and to the families of those who didn't. "When I met the families of the dead soldiers, in their eyes I could see the hope that I would immortalise their sons through cinema."
In a beautiful coffee-table book on LoC Kargil, the opening spread simply read, "A tribute to the bravest of the brave".
But "The country wasn't ready for a docu-drama of that sort. People don't know what a battalion is, what a regiment is, what a company is," lamented JP. The truth was also that his passion didn't translate into successful cinema. Overlong at four hours, LoC Kargil was one of the biggest box-office debacles of its time.
But the untold story is that Kargil became a turf war for politicians. "Kargil happened during the BJP, so the Congress doesn't acknowledge it. While the poor soldier at the border doesn't fight for the Congress or the BJP, he fights for the country," JP observed pithily.
Few would know documenting Kargil received flak for reasons that weren't entirely cinematic. One author-columnist had said, "Kargil War isn't a story worth telling", while Barkha Dutt hosted a debate on NDTV on how films like LoC smelt of jingoism. "Without even asking me to participate in it," JP recalled bitterly. "Was my PoV not necessary?"
He snorted, "I didn't know that documenting the deeds of our brave soldiers amounted to jingoism. By that measure, making Pearl Harbour is jingoism, Saving Private Ryan is jingoism."
By polarising it, neither Hindi cinema nor the rest of the country has ultimately done justice to the bravehearts of Kargil.
Instead, we built Adarsh, the 31-storey high-rise in Mumbai where, from the collector to the CM, the well-connected helped themselves to luxury flats on land that was earmarked for the war widows of Kargil.
Bharathi S. Pradhan is a senior journalist and author