Fun-ky Chunky Pandey on his new film Jawaani Jaaneman
Catching up with the man set to tickle our funny bones, once again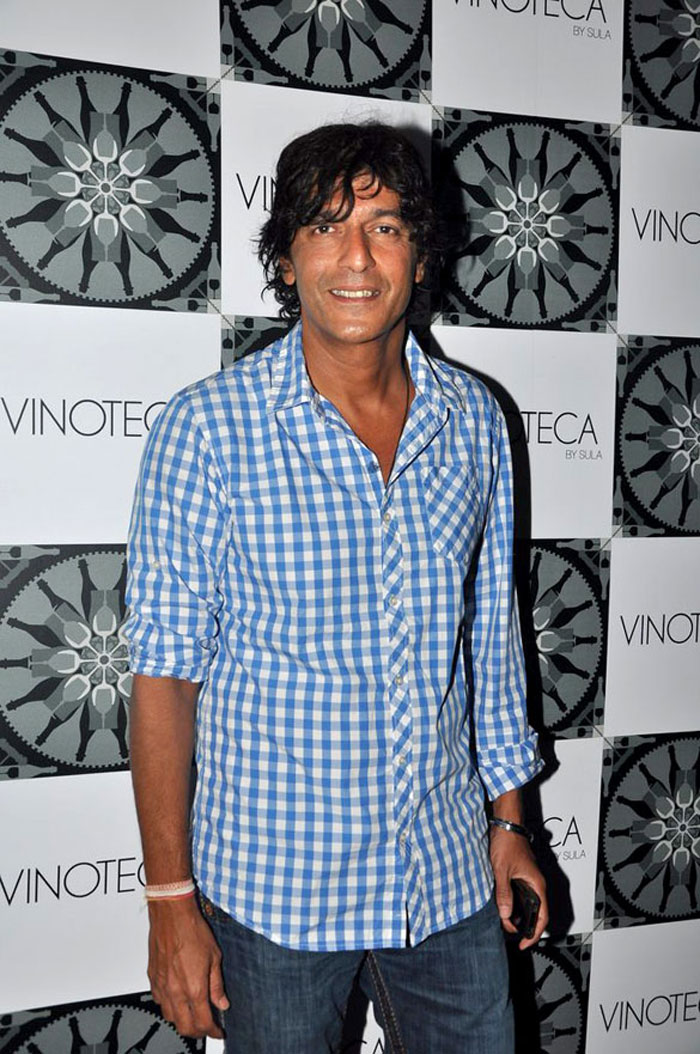 ---
Published 28.01.20, 06:54 AM
|
---
He has always been there as a funny man of Bollywood but now he is very much there and doing it. Suyash Pandey, better known as Chunky Pandey, made his debut with Aag Hi Aag in 1987, but thereafter had little to boast about other than the occasional Housefull series. But in 2019, he was seen in premium films such as Saaho, Prasthanam and Housefull 4 and in 2020 he would be seen in the Saif Ali Khan-starrer Jawaani Jaaneman - out on January 31. The Telegraph caught up with the man set to tickle our funny bones, once again.
After Housefull 4 you will be seen in Jawaani Jaaneman. How was the experience in both the films?
Housefull is something I did for almost a decade. We made four films in these 10 years. With Saif (Ali Khan) I have been working since 1998. Also it's my fourth outing with Saif. I did Yeh Hai Mumbai Meri Jaan (1999) with Mahesh Bhatt and Saif, then Bullet Raja (2013), Husmshakals (2014) and now finally Jawaani Jaaneman. It's like I have known Saif from the time he came to Bombay. It's always been a pleasure working with him and a lot of fun. This time it was more fun because we were shooting in a nightclub and in London's best nightclub. But the problem was we were shooting in the day and alcohol wasn't allowed. So we had to pretend we were drinking and having a great time. But with Saif around, you always have a great time. Basically we had a blast.
How was it working with Tabu in Jawaani Jaaneman?
You know I have never worked with Tabu, I have worked with her elder sister Farah. It has always been a dream. But we are in the same film but not in the same frame. Unfortunately. Am sure we will work again.
You had worked with Pooja Bedi in Lootere in 1993, now you worked with her daughter Alaya F. Do you find similarities between mom and daughter?
Yes, of course. The eyes, and she's got the mirchi her mother has. She's got the spice. And she is a ball of talent. She is extremely talented. I think she's got a great future and she's very promising in the film.
Are you happy with your daughter Ananya's career shaping up?
You know 2019 was the best year of my life. I had three releases Saaho, Prasthanam and Housefull 4 but what mattered more was the two releases of my daughter - Student of the Year 2 and Pati, Patni aur Woh. I think it was a great year for the Pandays. Am very happy she is being accepted. She is young and she has very long way to go. I know she will do well. She will make a few mistakes because of her age but she will be able to cover up the mistakes. You know Karan Johar (producer of Student of the Year) once told me that very soon I will be known as Ananya Panday's father. And those days have started, as I meet several people who say 'You know that is Ananya Panday's dad'. That is a big high for me. A bigger high than I ever felt in my own career. I was so happy when she got the Star Screen Awards for Fresh Face and when she was on that big stage in Umang 2020. I don't want to put pressure on her. I just hope a lot of things which I couldn't do, she will do.
What are your next films?
Coming up is a Marathi film Vikun Taak, then am engrossed in a very big digital show and two other movies. That's how it is now.