Arshad Warsi gears up for Durgamati
'I am happy to see myself doing something other than comedy'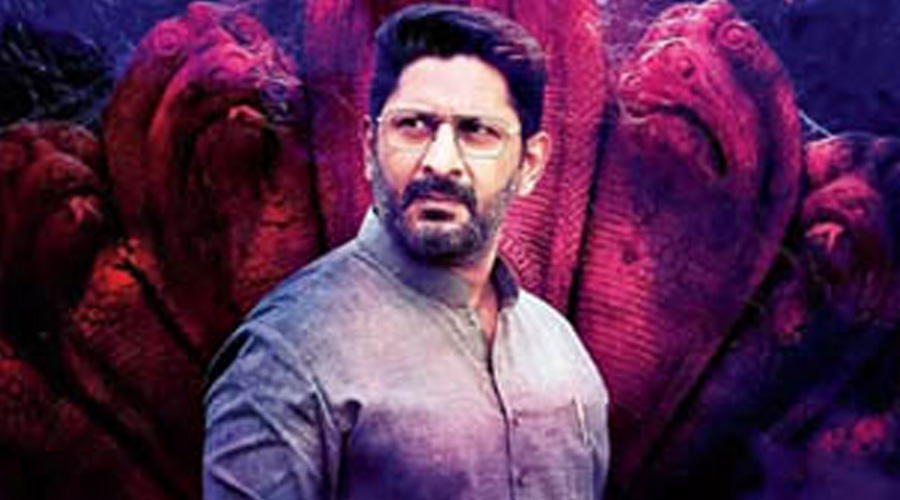 Arshad Warsi in Durgamati
Sourced by the correspondent
---
Calcutta
|
Published 11.12.20, 12:28 AM
|
---
After making a successful web debut with Asur earlier this year, Arshad Warsi will be seen in Durgamati that streams on Amazon Prime Video from today, and stars Bhumi Pednekar in the title role. Over a Zoom call, t2 caught up with Arshad on the film, why he loves staying home and how he's happy not being looked at as just a comic actor any more...
First Asur and now Durgamati. We are getting to see a different Arshad Warsi this year...
A lot of people are interested in seeing me in a different role, which is very encouraging. People are very happy to see me doing something other than comedy, and I am also happy to see myself doing something other than comedy (laughs). I am pretty nervous. I just hope that I have done a decent job, which is very important to me.
Another sweet thing that I keep getting to hear all the time is that I am missed. People keep saying, 'Sir, we miss watching you in films'. That's a bit of a problem, that's just me being lazy (laughs).
Has getting typecast as a comic actor been a constant struggle?
This industry stereotypes everybody. You can't help it, ya... that's the way it is. It's very simple... if you do a good job and people have liked you and the producer has made money, then he is going to want you to repeat that. Every actor gets stereotyped... from the smallest to the biggest. That's how it works, till you really go out of your way and try to change it.
Honestly, I haven't really worked on changing that image. It has happened gradually with films like Jolly (LLB) and Seher and the Ishqiya films. These films have helped me show that I am capable of doing much more than just comedy.
Durgamati is the remake of the Telugu hit Bhaagamathie. Are you the kind of actor who likes to watch the original before you start on an adaptation or do you stay away?
I stay away. When you watch something that has already been played by another actor, then you tend to get a bit influenced... somewhere at the back of your mind it will be there. I just caught a glimpse of Bhaagamathie, just to see the look and demeanour of the character. Once I got that sorted, I did my own homework and asked myself, 'If I did this role, how would I do it?' And that's what I did. I watched the original after I finished shooting my part completely.
You were brilliant in Asur. How much are the changing times in Indian content generation benefiting you as an actor?
I was very happy to get Asur. The kind of movies as well as the OTT shows that I am being offered now are really interesting. Fortunately, none of them have been comedy! (Laughs) On a scale of 1 to 10, I must have done eight comedies, of which two would have probably done well, and I have probably done two serious roles and both have done well. So, my serious movies actually do better than my comedies! (Laughs) But people tend to associate me only with comedy...
That's because the recall value of the Golmaal series and the Munna Bhai films is so high...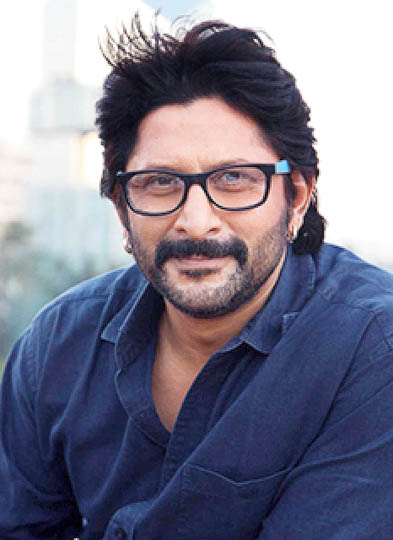 Absolutely! I am glad that OTT has opened up avenues for guys like me who like to explore other aspects of acting. I am enjoying doing everything. I will start shooting for Bachchan Pandey (frontlined by Akshay Kumar) in January, which will be absolutely insane and fun. And then, I will move on to Season 2 of Asur, which will be totally serious.
So would you say you are less 'lazy' now?
When I get offered a movie, I actually tell the writer or director to make me read a script that will make me leave my house... I love my house, I don't like moving from it! (Laughs) If I don't get it, then I am very happy sitting at home... chilling, doing nothing, hanging with my kids, meeting friends....
Your wife Maria's cooking must be a great reason to stay home!
I know! Life's good! But Maria's cooking is not good for my health (laughs). That's the problem, but the kids (Zeke and Zene) love it!
You've taken to painting over the last few months. What spurred that interest?
The last few months, actually, haven't been much of a change for me because I live my life exactly like this. When the pandemic started, a few film-maker friends who know how I am, actually called me and said, 'Your life won't change!' (Laughs) And yes, it didn't. Painting is something I used to do earlier, but I couldn't continue with it because of work, going off for shoots and all that. Now I had all the time to do it, so I got back to it. Now again it will stop because when I start working, painting stops. But I will get back to it...
Your Twitter bio reads, 'Good at cooking, cleaning & impressing kids below 5, when free I try & act in films'. Does this self-deprecating humour come naturally to you?
Let me put it like this. I don't like humour that degrades somebody. I don't find it funny when you insult somebody. So if I have to degrade, I will do it to myself, not someone else (laughs). I have a sense of humour, I can take it... other people may not. One has to be very careful nowadays.
Do you like Arshad Warsi better in comic roles or serious ones? Tell t2@abp.in