There should be one exam for all undergraduate students
Students share their views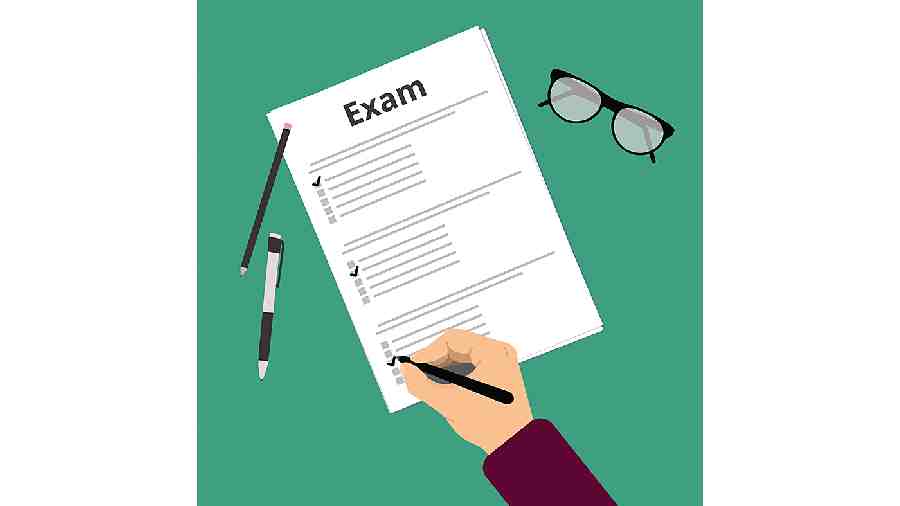 ---
Published 17.01.23, 06:51 AM
|
---
Every student has an area of special interest and hopes to make a career in it. He or she likely is an expert in the subjects required for that particular field. Holding one entrance exam will be problematic for students who do not have an interest in any other subject. They will have to study subjects that are not really necessary for their future and will end up cramming only to clear the examination.
Suchismita Behera Class XI, St. Helen School, Calcutta
Very difficult paper
If there is only one entrance exam for all undergraduate studies then the examination will be very very difficult for students because one wants to study a general degree course will not be able to answer the questions of engineering and one who aspires to study engineering may not be able to answer the question of medical science. Setting the question paper will also be a very difficult task.
Ahona Sanyal Class X, Sarat Kumari Girls' High School, Shantipur
No in-depth assessment
If there is one entrance exam, only general knowledge of the subjects will be assessed but if there are different exams, the conceptual knowledge of students in that particular subject can be assessed.
Shivam Goenka Class XII, Mangalam Vidya Niketan, Calcutta
Stress and confusion
Students will end up stressed and confused. All students might not benefit equally and not everybody will be able to explore their true potential.
Divyanshu Sahu Class X, Maria's Day School, Howrah
YES
Reduces burden
A common entrance exam that tests conceptual understanding and the ability to apply knowledge shall eliminate the need for coaching to crack these exams. Also, each university will be able to see each individual's subject portfolio and admit them accordingly.
Pousali Chowdhury Second year, Future Institute of Engineering and Management, Calcutta
Clears confusion A large section of undergrad students, mostly from rural areas, are unaware of the most suitable exam to take for their field of study. A single entrance exam will solve this problem.
Subhasis Sarkar Class X, Springdale High School, Kalyani
Fairer test
Colleges admit students based on a variety of criteria — board results, admission tests, even capitation fees. Having only one entrance exam can alleviate such discrepancies.
Pousali Chowdhury  Second year, Future Institute of Engineering and Management, Calcutta