The Disconnect
Cut off from their families or the lab or struggling with online classes, Indian research students in foreign universities are swamped with challenges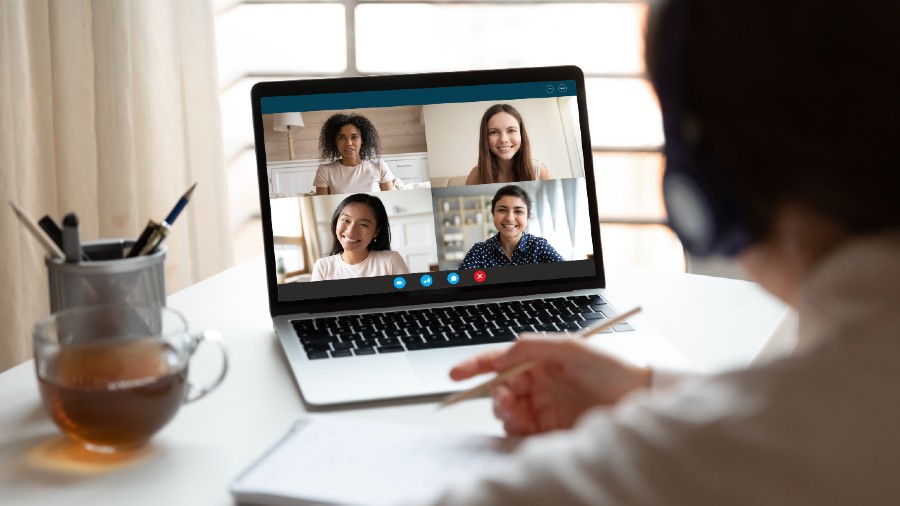 ---
---
When Nilika Bhattacharya's dream of pursuing research abroad materialised, she hugged her parents and twin sister and flew out to the US in March 2019. Little did she know then that a worldwide pandemic would scuttle her plans of an annual trip home. "The second wave (of the coronavirus infection) has been quite an emotional setback, more so because there is no foreseeable end. I was planning to visit home in August but it doesn't seem like I will be able to. All I can ask for is that my family stays safe," says Nilika, who is a second-year PhD student of the College of Pharmacy, Oregon State University.
Video calls offer the only solace in these troubled times. "Dealing with homesickness has been very challenging," shares Disha Dutta. "I try to video call loved ones regularly to stay connected. Cooking traditional Bengali fare has also helped me feel better," says the graduate student researcher in biochemistry and molecular biology at the University of California, Riverside.
The situation is different for Abhishek Roy, who flew home to India this February. "My return has been pushed back owing to the fact that the US government has mandated vaccination for all incoming travellers, whereas India has just started vaccinating [though there is a huge shortage] people in my age group," says the PhD student of Cornell University's department of applied and engineering physics.
It has become exceedingly difficult for research students to carry on their work anywhere in the world. For most, it is imperative to be present in the laboratory. The experiments they carry out are no simple one-day things, but require work for many consecutive days in the lab — a week or even a month.
With the rotation and roster system in place, work has slackened and uncertainty hangs heavy. There is another factor slowing down work — a time gap between ordering and procuring reagents (raw materials or tools required to perform benchwork experiments) alongside a scarcity of funds.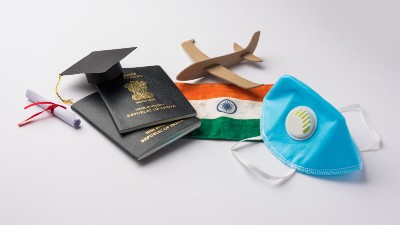 "My research depends on having access to the labs, therefore work has been slow. But I can concentrate on the ancillary activities for research work — consolidate the efforts and work on resource estimates," points out Abhishek, who is now working from his home base in Durgapur. With promises that the vaccine supply will stabilise by July, he hopes to travel back to the US by fall this year.
Who would have thought before that homecoming or returning to the campus would have been such a daunting task? Imagine the condition of those researchers who get news of a family member back home testing Covid-positive or turning critical and not being able to be by their side. "The last time I visited my hometown was in February last year. It has been more than a year since I saw my family and it is definitely not a good feeling. As India is fighting the second wave, my plans to visit this summer had to be postponed to keep everyone safe. It is very upsetting," says Debojit Saha, who is a PhD student at Germany's Max Planck Institute for Biophysical Chemistry.
That is not the only thing upsetting him. Lab life has suffered a sea change as courses, lab meetings and conferences are all being held online. The charm of connecting with people from diverse disciplines in a real conference is missing and it is not easy to make new connections or talk about collaborations. "The online mode takes away the fun of physical interaction. However, we try to be content and come up with all possible measures to keep the science going," says Debojit, who is working on meiosis and oocyte biology.
"I personally find it hard to stay motivated for online classes and it becomes doubly difficult to present via Zoom as it feels like you're just speaking to a screen," says Disha. Adds Nilika, "Offline classes would have helped me discuss my homework with peers, which is not feasible for online courses where we get to know a person virtually during the class hour."
Says Arobendo Mondal, a postdoctoral researcher who teaches chemistry and physics to master's students at the Technical University of Munich and Fritz Haber Institute Max Planck Society, Germany, "Online classes are not at all fun." He elaborates on this: "Most students are too shy to speak up. I think the barrier to interact is much higher in an online class. It is impossible to read the faces of students and I don't get the feedback if they are understanding what I am teaching. Also, new students feel isolated and the lack of a social life makes settling down in a new environment all the more difficult." Arobendo says he misses the whispering of students, a constant in any regular class.
Here's hoping an aggressive mass vaccination roll-out in India will change all of this soon. For if there is one universal lesson the virus has taught us, it is this — the research must go on.