Success comes to the hard working
As you climb the ladder to success it is important to stay focussed on what your goals are for the week, the month, the year and also the next five years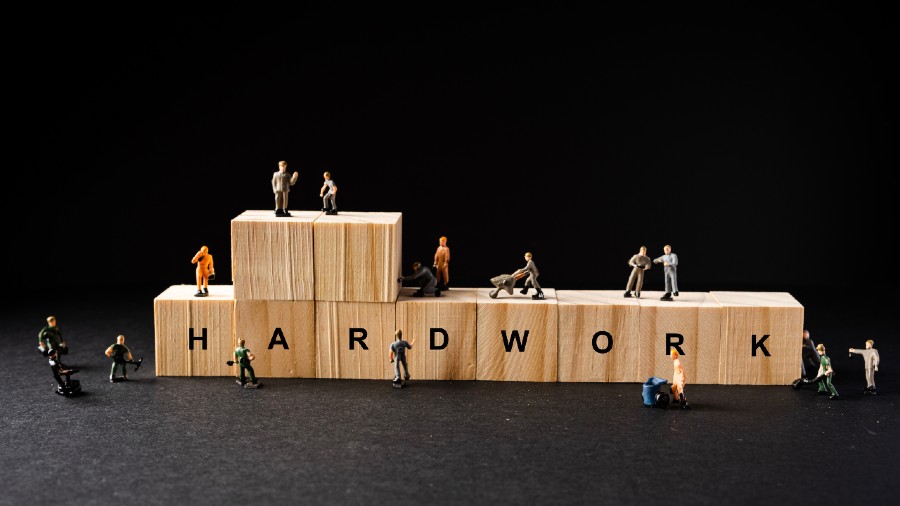 One thing that is universal to successful people all over the world is their ability to be hardworking, persistent, innovative and flexible as well
Representational picture by Shutterstock
---
Published 15.12.20, 12:40 AM
|
---
I am a commerce student of Class XII. I enjoy studying accounts and maths. I dream of becoming a CEO some day. I am thinking of doing chartered accountancy after Plus Two, followed by an MBA but I am not sure about its scope. Is my decision correct?
It is really important to dream big as it is your dreams that will fuel your efforts to succeed in life. However, it is equally important to chart out the path and have the ladder in place to fulfil these dreams. If you hope to be a CEO 25 years from now, that dream can be the impetus to develop the traits required to be successful in every field. The one thing that is universal to successful people all over the world is their ability to be hardworking, persistent, innovative and flexible as well. The CEO of any large company would also have the ability to work in a team, lead people and communicate effectively. So when you are dreaming big, develop each of these personality traits as they are the rungs of the ladder that you will eventually climb to success.
No matter what you study, it is important that you start cultivating these dream traits. That means you should now work hard on your academics so that you get the marks that will allow you to take admission in the college of your choice.
Chartered accountancy is an excellent choice for you as not only does it help develop keen financial skills but it also inculcates the ability to multi-task and work hard. While you are completing your CA, pay attention to your communication and social skills as they are important in the big dream skill profile. CAs are well respected and can get jobs in small as well as large companies. Acquiring the additional qualification of an MBA (master's in business administration) or CFA (chartered financial analysis) degree is a good idea.
You could also consider doing a bachelor's in finance or banking and follow that up with an MBA. It does not matter if everybody else is studying accounts and CA. If that is what you are good at, then pursue it and you will reap the reward. But just like when you are climbing a physical ladder it is important to keep your eyes focussed on the step that is right above you, as you climb the ladder to success it is important to stay focussed on what your goals are for the week, the month, the year and also the next five years. If you have decided that you are not afraid of hard work, be the best you can be every day and you will soon be climbing up.
Shivani Manchanda has master's degrees in career counselling and child development. She has been counselling about opportunities in India and abroad since 1991. Mail your queries to telegraphyou@gmail.com with Ask Shivani in the subject line