Step by step
Here's how you go about setting up a business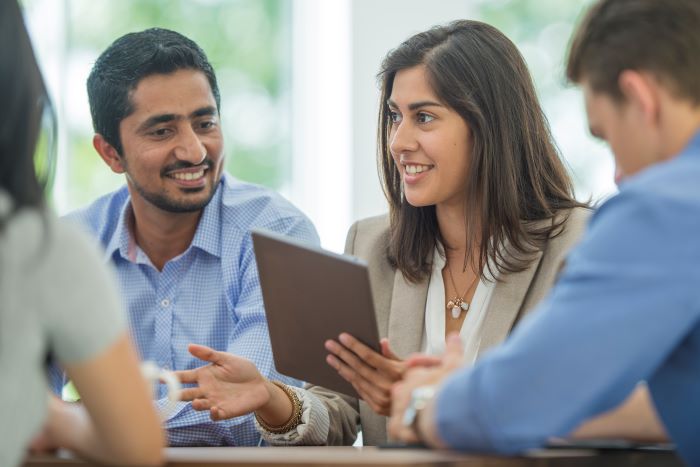 A diversified team with specialised skills in technology, marketing, and sales and finance is the biggest asset for any project
iStock
---
Published 08.06.20, 04:57 PM
|
---
A lot of people have great ideas and brilliant minds. But the world of business is ruthless and doesn't show any mercy to the unprepared. Discovering the painful details of running a business too late is an unpleasant surprise best avoided. Let us take a look at the steps that every entrepreneur has to get right.
Team
A diversified team with specialised skills in technology, marketing, and sales and finance is the biggest asset for any project. While diversity in language, age and gender within the team is important, more important is mutual trust and motivation. The partners must be tied by a set of common values such as fairness, aspiration, commitment and so on.
Business plan
You must write down your business plan and get it vetted by experienced people you know. A good business plan should be able to provide complete clarity on the problem(s) you aim to solve, the solution, the USP, competition, demand-supply, business model, projected revenue over next few years, investment and working capital requirements, an idea of future cash flow/break even and, most importantly, targets and milestones. You should know each aspect of the plan by heart.
Incorporation
You may choose to start as a limited liability partnership (LLP) or a private limited company. The advantages of LLPs are the less rigorous compliance requirements and limiting your liability to the paid-up capital of the company. It is very important to take the help of a good chartered accountant or company secretary at every stage of incorporation so that informed decisions are taken while finalising the paperwork. Every line of the memorandum of association and articles have to be carefully thought through. Weakly-drafted incorporation documents can bring unnecessary trouble later involving investors and partners.
Capital
Remember, with very little to show in terms of track record or real business at this stage, getting a bank loan will be difficult. So your first port of call for funds will be your parents or "friends and family". The money can be raised as soft debt or equity. Do make sure they understand the risks involved and proper paperwork is done. These investors may be willing to take a higher degree of risk and be patient with the returns. The corpus raised through this route would typically be just enough to build a prototype or samples, a website, promotional material and buy some essential hardware and software.
The real cash burn will begin once active production and field sales start. At this stage, evaluate your progress against the business plan you have made. So where will the money for this phase come from to help you sustain till you break even? This is where angel investors and venture capital funds enter.
Angel investors
These are high net-worth individuals who are ready to take a risk in your untested business. They typically invest in a company after friends and family and exit once venture capital funds invest in the company. One of many platforms that help investors and fundraisers come together is www.investmentnetwork.in.
Venture capital funds
Along with angel investors, venture funds are amongst the most important catalysts in making entrepreneurship successful. The world capital of angel investors and venture capital funds is Silicon Valley in the US. As a result, Silicon Valley has a number of successful start-ups. In India, as expected, Bangalore is where most of the action is but Mumbai, Pune, Delhi and Hyderabad are also important centres. Some of the well-known funds are Accel Partners, Sequoia Capital and Nexus Venture Partners. All these funds are sector-focussed and target certain sectors such as healthcare, outsourcing, technology, energy and fintech, which hold promises of exponential growth. Some funds look for proposals as small as $ 1,00,000 (Rs 75.49 lakh) while some can invest as high as $50-100 million.
You could also check out the the West Bengal MSME VC Fund , which is managed inter alia by the Small Industries Development Bank of India (SIDBI) promoted SIDBI Venture Capital Limited (www.sidbiventure.co.in).
Typically, venture funds may be raised in several rounds. At every stage a fund may take more exposure or a new fund may come in. Such funds invest in equity, so you have to let go of a part of your share in the company in favour of the fund.
These are just some guidelines. Building a business is lot of hard work but also great fun. If you get the above points right, you can tell yourself that you are getting there.