Discipline is the first step to success
Q&A for You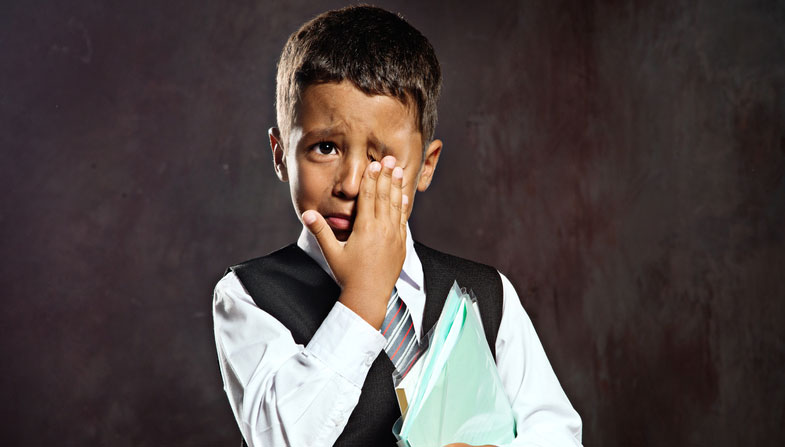 It is important to remember at this juncture that just because you failed now does not mean you will always fail.
(Shutterstock)
---
Published 21.05.19, 05:57 AM
|
---
Q I don't want to mention my class or school as I am really ashamed of my results. I have failed in many subjects and I will not be promoted. My parents are very angry with me and are refusing to talk to me. I did not study very hard, I spent a lot of time gaming and chatting with friends. But now I am a failure. I don't know what to do. I know nobody can help me but I am still writing to you.
Name withheld
When you fail to pass some exam, it is easy to let the negativity take over. We start addressing ourselves as a loser and a failure. At this point, it is easy to feel alone and miserable. But take heart, there is a ray of hope. You are not the first person who has flunked a class and you will not be the last person either.
It is important to remember at this juncture that just because you failed now does not mean you will always fail. We are brought up to think that success is a straight line from point A to point B. But the truth is that the road leading to success is often twisted. There are peaks and valleys on the way. The trick in life is not to let the twists and turns prevent you from getting up and trying again.
When you start again, try and learn from the previous situation. Ask yourself questions such as: What can I do differently? What can I learn from this error? You have spent excessive time in non-productive hobbies such as gaming and chatting. If you are unable to moderate your chatting and gaming, do not even begin trying until you are able to have better self-discipline. The sense of achievement you get in online gaming is short-lived and hence addictive. Hobbies like group sports, exercise, drama and music are productive and give you long-lasting benefits. They can improve your focus and help you concentrate on studying so that you can move towards the goals you have set.
Too much of a good thing can also be bad, so use moderation. By maintaining a balance between academics and extracurricular activities, you will find that you can build soft skills and gain academic success. While you are repeating the class next year, surround yourself with friends who support your resolve to do well and maintain a balance in life. Stay motivated and goal-oriented and you will find other paths to success that were hidden till now.