Take to law
If you have a passion for debate and a basic belief in justice, you could opt for a legal career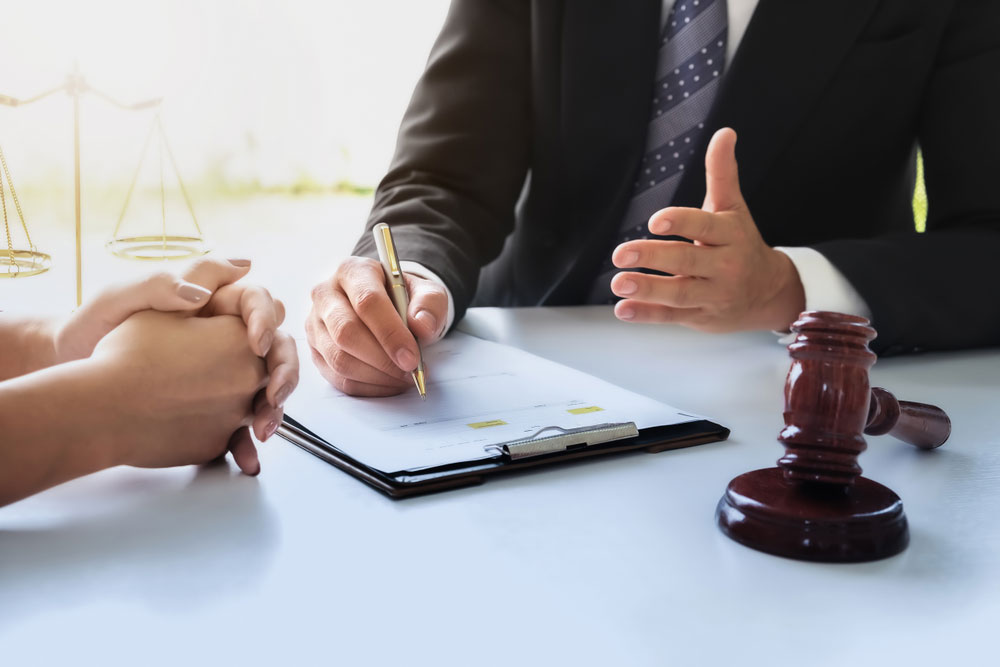 ---
---
Law is an instrument which can be applied differently in numerous situations and yet retain its unchallengeable nature. For me, that was one of its relatable features. Additionally, I have a passion for debating and law serves as the perfect way to utilise such nurtured skills of polemics. The profession also allows you to mediate justice for people who have been wronged and that is a gratifying social reward.
The prerequisites for becoming a lawyer vary depending on the country you plan to practice in. In both India and the UK — the British judicial system closely resembles the Indian one — besides English, there are no mandatory subjects in secondary school for law. Of course, essay-writing subjects such as history and analytical subjects such as maths help acquire skill sets that may be useful in future. As a student of humanities, I have found that classes in political science and economics — subjects that regulate almost all aspects of society — have increased my interest in wanting to know the law.
If you want to pursue a law degree in India after Class XII, you will have to sit for one of the entrance exams. CLAT or the Common Law Admission Test is indisputably the most popular choice with the maximum number of takers and the largest number of institutions mandating it for admission, including the National Law Universities. The degree top law schools such as the National Law School of India University, Bangalore (NLSIU), National Academy of Legal Studies and Research (Nalsar), Hyderabad, West Bengal National University of Juridical Sciences (NUJS), Calcutta, National Law University (NLUJ), Jodhpur, and Gujarat National Law University (GNLU) offer is a BA LLB — bachelor of arts and bachelor of laws — and the course is of five years' duration. The joint degree gives you the option to focus on a variety of subjects ranging from economics to psychology, with special reference to law.
A lot of students struggle to balance studies for board exams with preparation required for law school admission tests. The most effective solution is to start preparing as early as Class XI. Although we live in a country dominated by coaching centres, preparation for CLAT and other law entrance tests is truly personalised. If you think you will work well on your own with books and an effective self-study plan, a coaching centre is not necessary. In fact, it may interfere with your school work.
For students who are passionate about law but not sure whether a five-year course is their cup of tea, the UK possibly has the best options. Most British institutions offer a three-year LLB course. The University of Oxford offers a course in jurisprudence, which is an LLB equivalent. Students can then choose to become either solicitors or barristers. Future solicitors take up the Legal Practice Course while barristers opt for the Bar Professional Training Course.
This is, however, different from India where all lawyers undertake the same degree (BA LLB) to start with and thereafter do a master's of law (LLM).
If you want to practice in India but study in the UK, make sure you apply to only those institutes that are recognised by the Bar Council of India. Certain Russell Group universities — a catch-all term for a group of universities with a shared focus on research and a reputation for academic achievement —such as the University of Bristol, King's College of the University of London, the University of Nottingham, the University of Birmingham, University College of London and Durham University are some of the more established universities for law, each with its own curriculum although the core principles remain the same.
Eleven universities in the UK use the LNAT (Law National Aptitude Test) for admission into the law programme, although it is just one of many factors that determine your prospects. Nearly all universities look at predicted grades for your Class XII exams, Class X results, a letter of recommendation by an academician who has taught you, and a statement of purpose (SOP) explaining why you want to study a particular course. All these factors determine your value to the programme and decide whether you fit into a particular curriculum or not.
British universities offer you admission on the condition that you score a certain percentage in the Class XII board examinations. If you meet the criteria when the results are eventually declared, your place at the university is secured.
The application process is through the UCAS (Universities and Colleges Admissions Service) and one can apply to a maximum of five universities. Many students use the conditional admissions letter as an incentive to work harder for the boards so that they can secure a place in their dream college.
Apart from India, the UK is the best place to study law for Indian students as the Indian legal system is based on the British one. The US does not offer a qualifying law degree at the undergraduate level. One can only go to law school in the US after completing four years of college.
Hence, aspiring lawyers undertake a degree in one of a range of subjects that helps offer a multidisciplinary approach to their profession. The US system is the best option for people who are inclined towards law but want a liberal education instead of committing full-time to study a subject they have never studied before.
Law may be one of the most thriving professions in today's world but it is also extremely challenging. To know whether the profession is a right fit for you, read the course curriculums of the top law institutions in the country of your interest from their institutional websites.
If you are a person who is enthralled by the dynamic prospects of being the defender of law and wish to improve deliverance of justice in sync with changing social perspectives, this path might be yours to take.
Top institutes
In India
National Law Universities
Jindal Global Law School
In the UK
King's College of the University of London
University of Bristol
University of Nottingham
University College of London
Entrance exams
In India
In the UK