Green Shoots, Ahoy
All that climate consciousness has opened up a plethora of new career options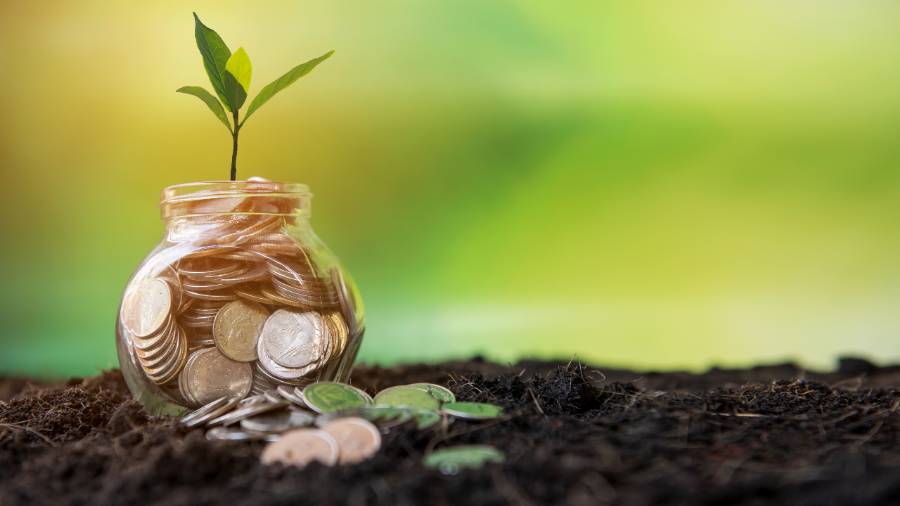 Representational image
Shutterstock
---
Published 07.12.21, 12:04 AM
|
---
Several countries are working to decarbonise the global economy to address environmental issues and the climate change crisis. Companies are also being evaluated on a set of environmental standards, reflected in the growing importance of ESG (environmental social governance) ranking. And this shift to a greener economy has resulted in many new and exciting job opportunities.
Students can choose from a number of environmental and sustainability degrees — environmental science, environmental management, environmental engineering, filmmaking, journalism, architecture and design.
"Sustainability is a vast field with a myriad of opportunities. Students can pursue jobs in all sectors — private, public and non-profit. For example, students from our sustainability programme have gone on to work in social responsibility roles at major companies — solar and renewable energy development, environmental policy in an elected official's office — and have also started their own social innovation businesses and organisations," says Nurit Katz, chief sustainability officer at the University of California, Los Angeles, US.
Many of the engineering colleges — the IITs in Chennai, Mumbai and Delhi, BIT Mesra (Ranchi), IIEST Shibpur (Howrah), Delhi Technological University, Jadavpur University (Calcutta) — offer degrees in environmental engineering. Others offer bachelor's in environmental studies or environmental science, such as Fergusson College (Pune), Christ University (Bangalore), Ramjas College (Delhi), O.P. Jindal Global (Sonipat), FLAME University (Pune) and KREA University (Sricity). Many of these courses are open to commerce and humanities students as well.
"We have two programmes for non-science students — BA in environmental studies and BA (Hons) sustainable development. And BSc (Hons) in sustainable development for students from a science background," says Ashish Gupta, director admissions at O.P. Jindal.
Environmental science involves a lot of research, so students often prefer to go abroad to study further. Universities in Sweden, the UK, Denmark, Germany and the US offer courses in environment and sustainability. "Many of our students go abroad to do a master's degree or PhD so that they can build a world-class career," says Gupta.
Consulting firms such as E&Y, BCG, Deloitte, PWC and KPMG offer climate change and sustainability-related services. Smaller firms are also getting into this space. "Companies turn to consultants who help them analyse environmental impacts of a product, process or activity and move to greener practices in compliance with environmental legislation and to ensure sustainable development," says Rupak Roy, research scientist – environmental biotech at SHRM Biotechnologies, Calcutta.
Some organisations employ environment officers or green officers. "There is a huge opportunity for students in corporates and in the consulting space as the demand for trained resources is much greater than supply," says Gupta. Students also start out at NGOs working for sustainability, water, resources and climate change, while others join think tanks.
"The environmental and sustainability space offers a wide spectrum of entrepreneurial activities. So, if one has innovative ideas to deal with waste or pollution, create carbon credits or promote a circular economy, then they can easily set up their own ventures," says Roy.
Smita Singhal is the founder of Absolute Water, a green start-up. She was from a commerce background and worked in advertising for many years. She says, "During monsoons, sewage water and piped water would get mixed and come into our homes. If this can happen in a decent affluent colony, it must be so much worse for those living in lower income areas." So she decided to do something about it, and started Absolute Water in 2015. With the help of her father, a chemical engineer, she adopted the technique of vermicomposting — the cultivation of worms to consume and decompose sewage waste. Water is treated through a natural process to make it reusable for Indian households as in developed countries. "It was a huge learning curve, and I learned everything on the job," she says.
Then there is Antonella Wilby, a robotics engineer, explorer and conservationist. She develops cutting-edge robotics and technology to help understand ocean ecosystems and map unexplored environments to better understand and protect our planet. Her research focuses on developing robots to create detailed 3D maps of coral reefs. "When I joined a robotics team, I realised what a career in technology and engineering could look like. Robots have quite a few advantages over divers. They can go to deeper depths and into more dangerous environments than a human can," Wilby says in a YouTube video.
Malaika Vaz co-founded Untamed Planet with Nitye Sood. This start-up uses storytelling to move audiences to protect the natural world. It has made films for networks such as Nat Geo Wild, Discovery Channel, Animal Planet and BBC. Vaz says, "We're witnessing a changing of the guard — younger audiences want to feel empowered to be a part of the solution, and through our films, we aim to give them tangible resources to do so."