For special children this is a time to bond
How special children are dealing with the lockdown and online classes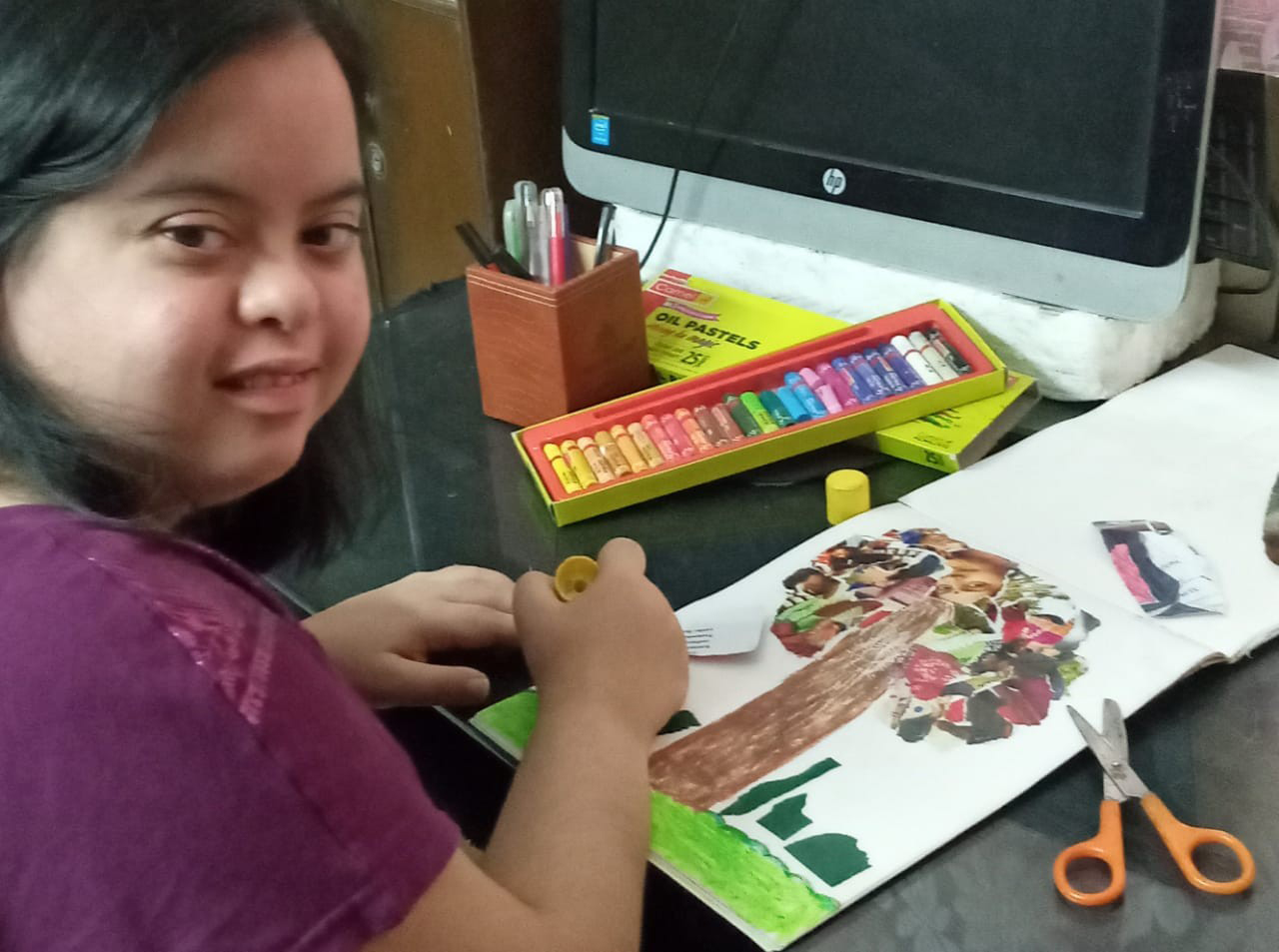 ---
---
As if the Covid-19 pandemic and its attendant problems were not enough, cyclone Amphan recently wreaked havoc in Bengal, Odisha and Bangladesh. In these dark times, interacting with a pure-hearted soul can act like a balm to soothe despair.
Meghna Guha was born with Down's syndrome. Stuck at home, Meghna celebrated Rabindra Jayanti by posting a video of her dancing to a popular Rabindrasangeet on Facebook, which I came across recently. "I am helping my mother in the kitchen and do drawing and craft. I dance every day in the evening and enjoy reading poems," she tells me. Meghna is missing her friends and her favourite pastries and cakes from the bakery near her house. When I complimented her on her dancing skills, she thanked me in the sweetest way. Says her mother, Nitasha Guha, "During this time, my daughter is doing a lot of household chores, such as folding clothes, in a very responsible manner. She is very happy with the little things she gets. We get a lot of positive vibes from her."
A lot of youngsters are immersing themselves in creative pursuits to help eliminate boredom and also as a panacea for the tough times we are passing through. Like many others, Meghna too is abreast of the current situation and the need for proper hygiene. "I wash my hands with soap regularly. I also tell my father to wash his hands regularly," says the girl who loves Rabindrasangeet.
Swapna Mukherjee, former principal of the Centre for Special Education at the Indian Institute of Cerebral Palsy in Calcutta, believes this is the perfect time for family bonding. "Since the children are at home, this is a good opportunity for parents to teach them daily living skills and engage them in creative activities. Earlier our [special] children were not in social media but now they are visible and can respond as well, which is a good thing," says the retired educator.
Video calling friends and online classes have pretty much become the new normal around the world. However, many miss the physical interaction with tutors and don't like online classes. For children like Ritwika Basu, who has cerebral palsy, online classes are not feasible as she cannot concentrate for long. "It is important to maintain a routine. I take Ritwika to the terrace every evening where we listen to songs. She also enjoys drawing," says mother Suramitra Basu. "My daughter is non-verbal and physically dependent. She never watched television earlier but during the lockdown she has been watching television with her grandmother," shares Basu, who is also the secretary of the non-government organisation, Beautiful Mind Korok, a school for individuals with cerebral palsy, autism and intellectual disability. Folding clothes or watching TV might not seem like something to aspire to but for these special children and their parents, these little achievements are victories to savour.
The parents of special children are not only caring for their own but have formed a network that also reaches out to help other needy children with disabilities and their families. Basu says that the Disability Activists Forum and Parivaar Bengal have together formed a 91-member team of parents to tide over the pandemic challenge. "We have formed a group, Covid19 Crisis Supports Network for PWD (person with disability), which has over the last month served 1,200 families by providing food and dry ration in different places of West Bengal," she says.
Meghna and Ritwika are anxious about the present situation and eagerly await a return to their erstwhile schedule, in which meeting friends and going out was common. Meanwhile, they are keeping themselves busy as best as they can. Let their innocence, happiness and creativity be an inspiration.