Connectivity hiccups
In India, universal online education is still a distant dream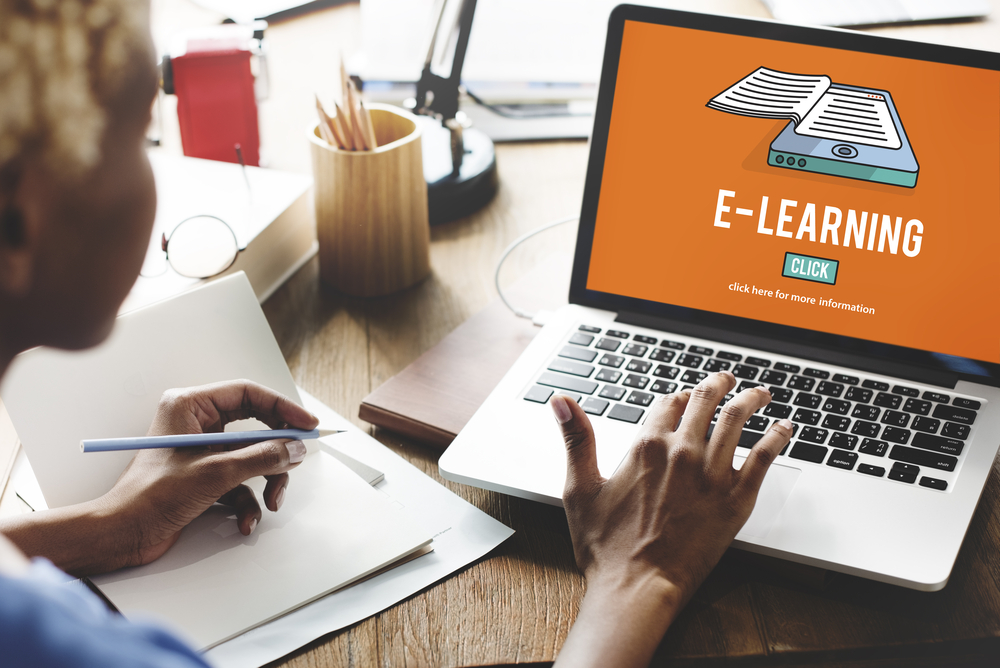 (Representational) In the post-Covid world, most educational institutions in India, just like their global counterparts, are trying to shift to online platforms. But do these institutes have the infrastructure ready for a paradigm shift?
Shutterstock
---
Published 19.05.20, 04:39 AM
|
---
Pamir Roy, second-year student of mechanical engineering at the North Eastern Regional Institute of Science and Technology (NERIST) in Nirjuli, Arunachal Pradesh, is a poster boy of online learning in India.
Originally from Silchar in Assam, this 20-year-old hit the headlines last year when he completed as many as 14 courses from the National Programme on Technology Enhanced Learning (NPTEL), a home-grown, free educational channel on YouTube started by seven Indian Institutes of Technology (Bombay, Delhi, Kanpur, Kharagpur, Madras, Guwahati and Roorkee) and the Indian Institute of Science (IISc) in Bangalore. Apart from NPTEL, Pamir has also done massive open online courses (Moocs) from sites such as Coursera, EdEx and Udacity.
The lockdown caught Pamir at his university hostel in remote Nirjuli, where he is now stuck. Although he is very fond of e-learning — and something of an expert at it, considering he has already completed 20 online courses — he is not happy with the infrastructure being provided by his university for the online classes being held now. "There is no dedicated platform where the university can provide us with quality online education. There have been a lot of problems in uploading and downloading assignments and notes." Net connectivity is not always the culprit though; he feels online video conferencing software is not "up to the mark".
In the post-Covid world, most educational institutions in India, just like their global counterparts, are trying to shift to online platforms. But do these institutes have the infrastructure ready for a paradigm shift? Quacquarelli Symonds (QS), which comes out with a global ranking for educational institutions, recently conducted a survey on Indian students to gauge the situation. The survey — conducted by QS.IGAUGE, a venture between the British QS and India's ERA Foundation, a Bangalore-based educational consultancy — was designed to investigate, examine and explore how prepared India is in terms of Internet infrastructure for shifting education online. The result says that the Internet infrastructure is not yet ready for a shift to online teaching and learning.
The report, titled "Covid-19: A wake up call for telecom service providers", pointed out that connectivity and signal issues are the prevailing problems students face while attending online classes. "…both the state and the private players have not yet managed to overcome technical challenges, for instance, in providing adequate power supply and ensuring effective connectivity as the data reveals," the report said. "Due to the lack of proper infrastructure, a shift to total reliance on the online platform for the delivery of lectures seems to be a distant dream," the report concluded.
A student who participated in the survey said, "Most service providers allow a maximum of 2GB data per day, which is not enough if you watch videos for a couple of hours and also use your phone's hotspot to do the coding on your laptop. And the signal is not that great in most houses."
Medha Das, a final-year BBA student at the Institute of Engineering and Management in Calcutta, was initially happy that the online education platform of her institute helped her finish the syllabus on time. Their mid-term exam was also held through the college portal. However, they faced some teething problems. She says, "When the Internet speed becomes slow, we are automatically logged out of the class. Sometimes, by the time we can join again, the lecture is over."
Attending a live lecture is virtually impossible in many areas of India. Nikita Paul, a first-year BCom student of K.C. Das Commerce College in Guwahati, found that the app used by her institute could accommodate only 250 students whereas there are 600 in her class. She says, "Students in remote areas can't even log in due to patchy Internet connectivity. Besides, you can't ask questions or have your doubts clarified."
According to Pamir, Moocs and NPTEL courses work because these are mostly based on recorded lectures and course materials stored in cloud platforms. Live lectures and teacher-student interaction can only happen if there is constant Internet connectivity.
Tapan Kumar Basu, former professor of IIT Kharagpur and co-founder of NPTEL, says that Internet connectivity is not the only problem. "In many places, even regular supply of electricity is not available. Moreover, most Indians can't afford a basic gadget to access online education." He believes online education can only be provided at the advanced level in certain research subjects for students in universities. India has a long way to go before e-learning becomes viable for all.