CA exam topper
This year, only 15 per cent of those who took the CA final exams passed. And a Calcutta boy topped the list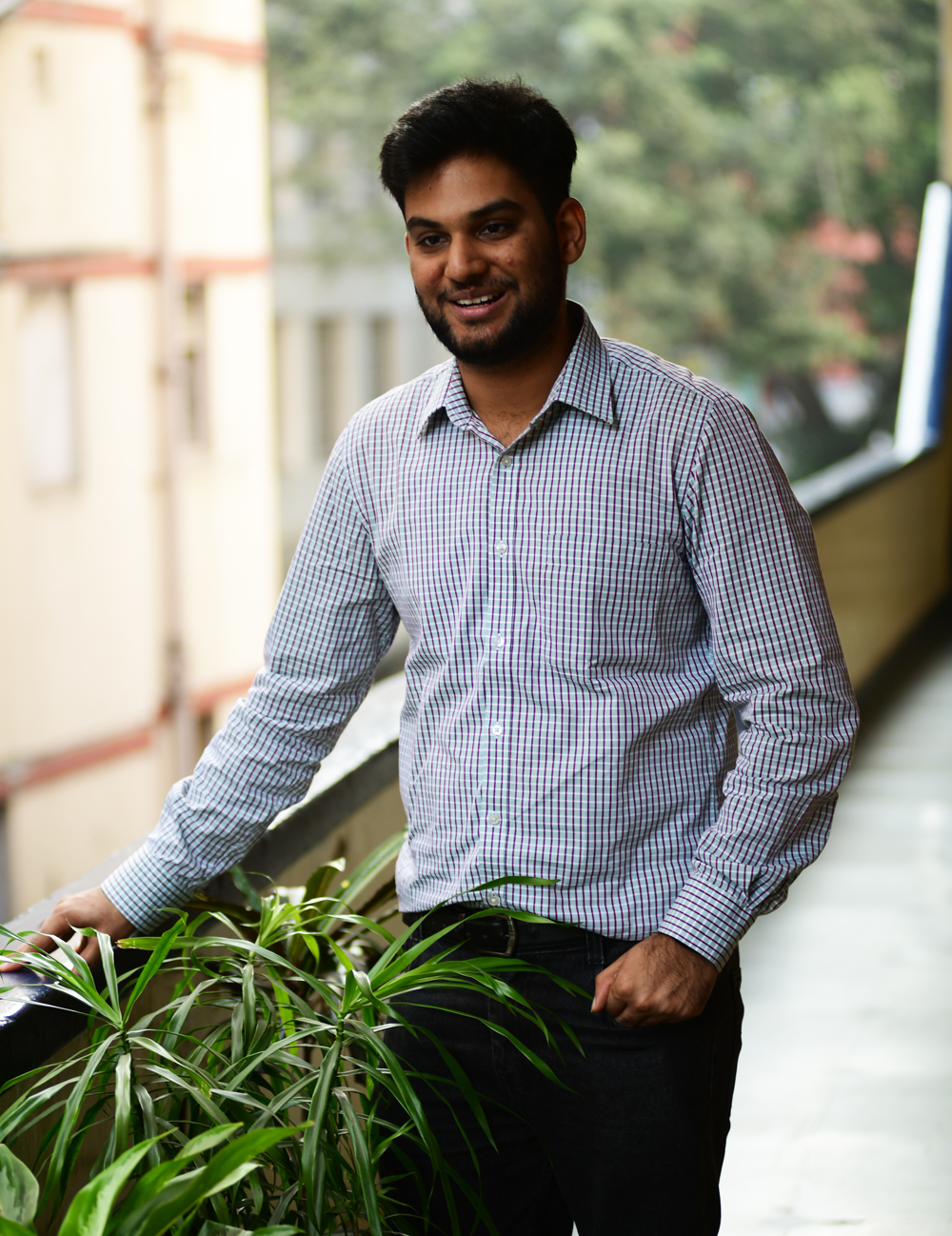 ---
---
Abhay Bajoria clearly enjoys talking about that day. It seems that 30 minutes before the chartered accountancy results are officially announced, the top three rankers receive a call from the president of the Institute of Chartered Accountants of India (ICAI). At 3.30 in the afternoon his mobile phone rang.
Says Abhay, "Initially I thought it was a prank. When President Sir gave me his official membership number and my roll number, I did not know how to react. I made him talk to my mother, who started crying over the phone. I will always remember the tears of joy I saw in her eyes that day."
The next half hour Abhay waited with bated breath to check the results online. And then the official announcement was made and life, as he knew it, changed in the twinkling of an eye.
He was flooded with calls, text messages, social media notifications. Says Abhay, "People around me were more excited about my results than me. Everyone had been sure I would do really well. But I was prepared for everything. I knew, all it takes is one paper and you could fail. Luck plays a huge role in these exams. Even when I was preparing, my only aim was to give my 110 per cent effort. I believe in CTC — controlling the controllable."
Indeed, Abhay had put in years of rigorous study to arrive at this point. And the last five months in the run-up to the exams had been especially tough — he had been more disciplined than ever.
The prep
A cricket buff who hardly misses a match, Abhay watched the 2019 Cricket World Cup in bits and parts only. He would study for 12 to 13 hours a day. No family dinners. No get-togethers. No binge-watching Web series and TV shows. He stopped socialising and isolated himself. The only social media app he used was Instagram and that too for 15 minutes a day. "I would speak only to a couple of friends who were also going to appear for the CA final exams with me in November," says the 23-year-old.
Abhay had started out with a different dream altogether. He had wanted to be an astronaut. Films on space and science fiction excited him. Maths was a favourite subject. He says, "Even when I had to choose between science and commerce for my Plus Two, I was more interested in science." But then he weighed both options and thought that opting for science would mean investing longer hours of study. "I was very afraid of that and decided to take up commerce. Little did I know that being a chartered accountant would mean studying for the same number of hours," he laughs.
After his Plus Two, he enrolled for a BCom degree at St Xavier's College and also appeared for the CPT or common proficiency test — the first step to becoming a CA.
While he was preparing for his inter-level examinations (IPCC — Integrated Professional Competency Course is the second level examination of the CA course) in 2016, his father passed away. "It was very tough and challenging for me personally. During those days, I felt like giving up," he says. Despite it all, Abhay secured an All-India Rank 16 in the IPCC exams. "If anyone asks me which is a bigger achievement, being AIR 1 or AIR 16, I would say the latter."
Articleship
A mandatory part of becoming a chartered account is doing articleship. Abhay did his first articleship with Ernst & Young and then another with Deepak Satya and Associates.
The beginning of his articleship days were difficult because he had not worked anywhere before. He says, "You have to do an articleship for two to three years. It prepares you for the corporate world. If you do not take this period seriously, you will lag behind even if you clear your CA exams."
Abhay got five months' leave from his articleship before his finals. He says, "I had set the target of effective studying for 12 to 13 hours a day. I would put a tick or a cross on the calendar at the end of that day, accordingly. I was quite harsh on myself and even marked myself negatively on quite a few days."
More tips
He shares more tips, "You have to first accept the fact that this is not going to be a smooth journey. You have to take it as a challenge and pursue it. I did a personal SWOT analysis — strengths, weaknesses, opportunities and threats — and devoted my time to individual subjects accordingly. Just hang in there and do not quit. Keep believing in yourself, set targets and stick to them."
Abhay's articleship will get over in a month's time. He is also studying to become a chartered financial analyst and wants to get into investment banking or management consultancy. Call it a coincidence or destiny, Abhay's father was also pursuing CA but was unable to complete it. Abhay feels that while being a CA was not a conscious decision for him, completing his father's incomplete dream was probably destined.