Trai likely to review grey areas in 5G
DoT officials said they could refer to all contentious issues, including the review of the base price, the radio waves for sale and the appropriate standards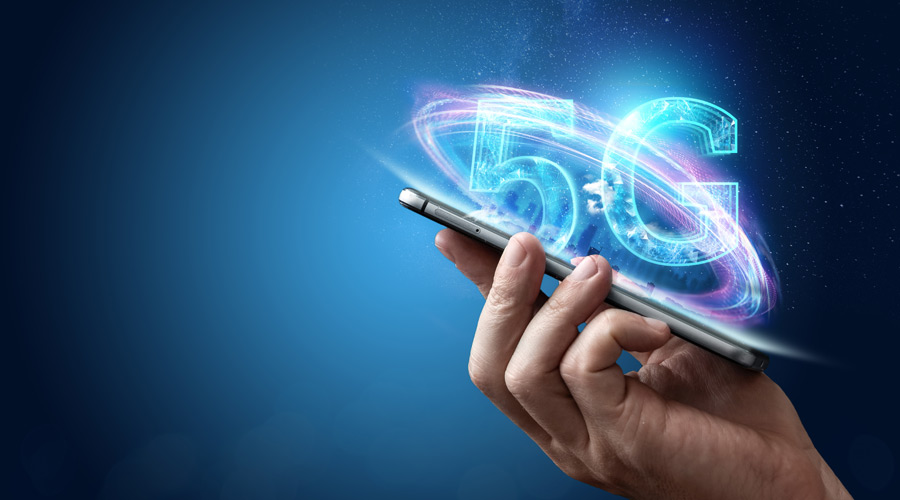 ---
New Delhi
|
Published 26.07.21, 01:34 AM
|
---
The government plans to refer all issues relating to the 5G spectrum auction to the telecom regulator, which could pave the way for the much awaited auctions in this fiscal itself.
"The government is considering sending a reference to the Telecom Regulatory Authority of India (Trai), seeking its recommendations on issues involved in the auction of spectrum available for International Mobile Telecommunications (read: 5G) services," minister of state for communications Devusinh Chauhan told the Rajya Sabha.
DoT officials said they could refer to all contentious issues, including the review of the base price, the radio waves for sale and the appropriate standards. The officials expect the auctions of 5G spectrum in the current fiscal itself if the recommendations arrive from the regulator and other clearances obtained from the concerned authorities.
5G networks are capable of data speeds at least 20 times faster than 4G and seen as vital for emerging technologies such as self-driving cars and artificial intelligence.
"We hope the government will also look into the industry's call for revisiting the 5G spectrum pricing," S.P. Kochhar, the director-general of the Cellular Opeartors Association of India, said.
The referral to the telecom regulator could provide clarity to whether the 26 Ghz millimeter wave band would be put up for auction.
The reserve price for 5G spectrum has been set at Rs 492 crore per Mhz of spectrum in the 3,300-3,600Mhz bands, which are considered ideal for 5G telecom services. Trai had recommended the 5G spectrum base price in August 2018. The suggestions were accepted by the Digital Communications Commission, the highest decision-making authority at the DoT.
The industry has been lobbying the DoT to refer to Trai reserve prices for all spectrum bands cleared for 5G trials, including 26 Ghz, 3.3-3.67 Ghz and 700 Mhz.
This could lead to Trai cutting the earlier base price of the premium-sub-Ghz 700 Mhz band that went unsold for the second auction in succession in March as well as mid-band 5G spectrum that have been termed by telcos as exorbitant.  The DoT is also likely to ask the regulator to set a base price for the 600 Mhz sub-Ghz band, which has not been auctioned previously.