Supreme Court sentences liquor baron Vijay Mallya to four months imprisonment
Directs him to refund $ 40 million along with interest in connection with contempt case filed in 2017 by a consortium of banks led by State Bank of India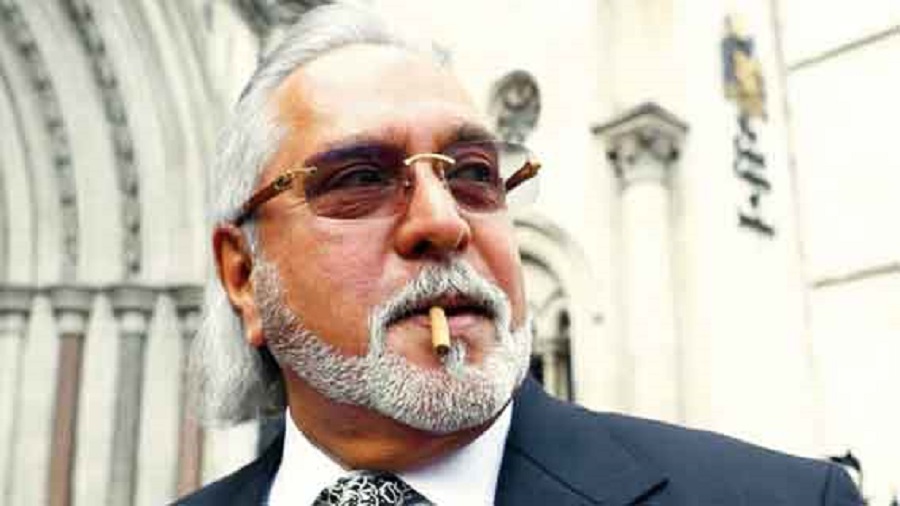 Vijay Mallya
File Picture
---
New Delhi
|
Published 12.07.22, 03:10 AM
|
---
The Supreme Court on Monday sentenced disgraced liquor baron Vijay Mallya to four months imprisonment. It directed him to refund $ 40 million along with interest in connection with a contempt case filed in 2017 by a consortium of banks led by State Bank of India.
The Centre has been pursuing legal measures to bring the fugitive businessman back to the country from the UK where he fled over six years ago leaving behind a trail of unpaid debt.
A three-judge bench headed by Justice U.U. Lalit directed Mallya to refund the amount along with 8 per cent interest. If he fails to pay, the authorities have been ordered to attach his properties.
On May 9, 2017, the apex court had convicted  Mallya for contempt, saying he had wilfully concealed the fact that he had received a sum of $ 40million when he sold his stake in United Spirits Ltd to Diageo. The amount was apparently transferred to his wife and children. He had claimed in a submission before the court that he had a bank balance of only Rs 13 crore.
Mallya owes Rs 9,000 crore to various financial agencies, mostly tied to the now defunctKingfisher Airlines.
 The former liquor baron has fought attempts by the Modi government to seek his extradition from the UK.
This has prompted the top court to now sentence him for four months while also stipulating a fine of Rs 2,000.
The court said the fine would have to be deposited with the court registry within four weeks after which it would be made over to the Supreme Court's legal services committee. If he defaults on this payment, he will have to undergo further imprisonment of two months.
The bench, which also comprised Justices S.Ravindra Bhat and P.S. Narasimha, said it might have to pass further directions "so that any advantage secured as a result of such contumacious conduct is completely nullified."
Justice Lalit, who authored the judgment, said the court may have to pass directions either reversing the transactions in question or declaring them void.