Cabinet clears PSU bond fund
Bharat Bond ETF will come in two series — one of 3-year maturity and the other of 10-year maturity — and will trade on the bourses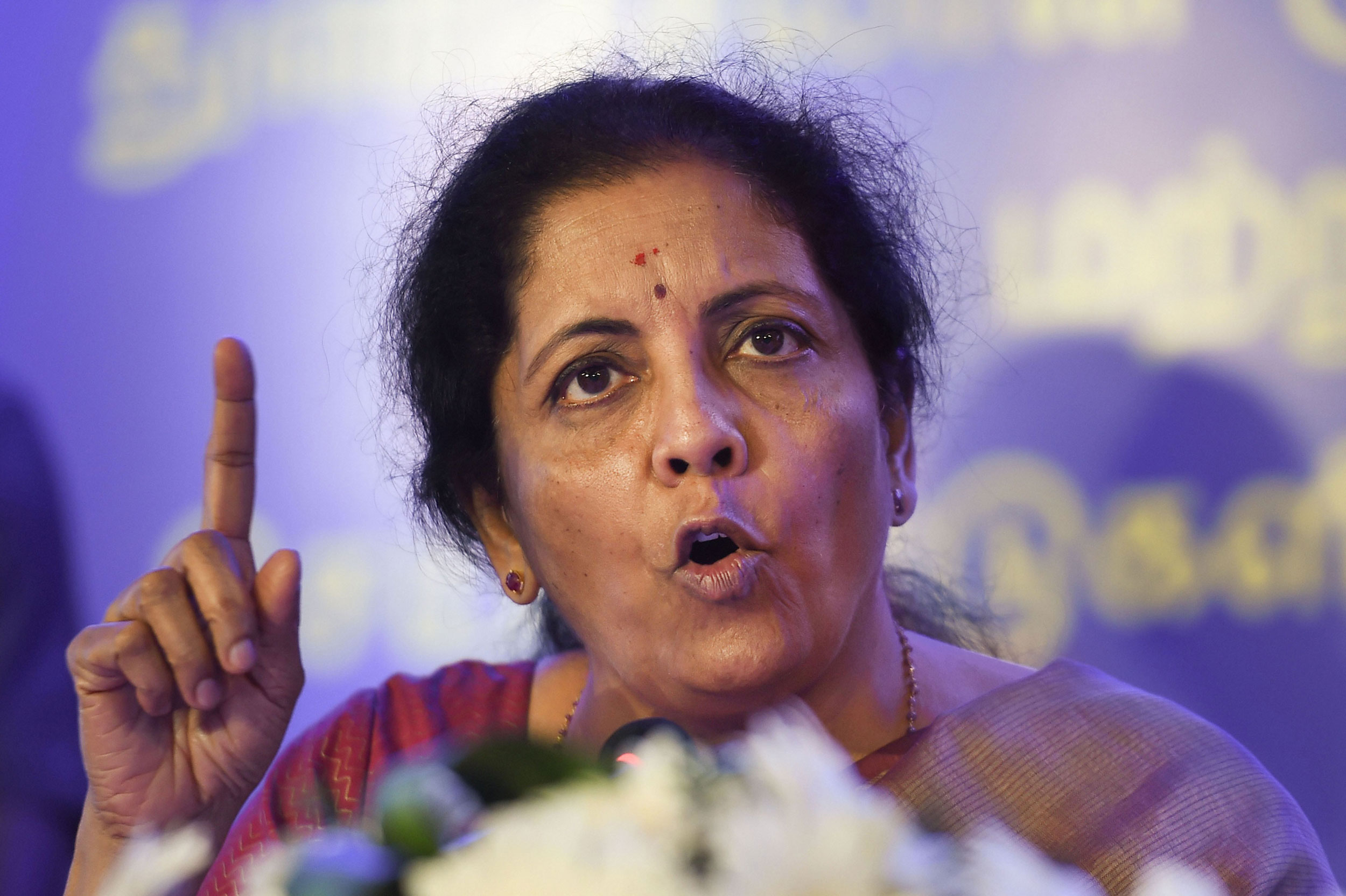 ---
---
The Union cabinet on Wednesday approved the launch of its first debt exchange-traded fund (ETF) comprising state-run companies.
"It will be the first corporate ETF, which will provide additional money for PSUs as well as other government organisations," finance minister Nirmala Sitharaman told reporters after the meeting
The fund, called Bharat Bond ETF, will come in two series — one of three-year maturity and the other of 10-year maturity — and will trade on the bourses. It will invest in a portfolio of bonds of state-run companies and other government entities, a statement said.
So far exchange-traded funds for equities — CPSE ETF and Bharat ETF — have been launched.
The bond ETF will allow retail investors to invest with as little as Rs 1,000, thereby providing easy and low-cost access to bond markets, she said.
This will increase participation of retail investors who are staying away from the bond markets because of liquidity and accessibility constraints, she said.
The net asset value of the ETF will be declared several times during a day and the portfolio will be visible to investors.
PSUs participating in the ETF will be using the vehicle to raise funds now and will subsequently use it as part of their annual fund raising plans as well, the official said.
Analysts said the ETF could offer returns upwards of 7 per cent, higher than fixed deposits and tax-free bonds. With an expense ratio of 0.0005 per cent, the Bharat Bond ETF will be the cheapest mutual fund and ETF scheme in India.
Speaking to reporters, Tuhin Kanta Pandey, secretary in the Department of Investment and Public Asset Management (Dipam), said, "We are hoping to launch the offer during the month."
The ETF will be launched every six months, he said, adding that the index will be constructed by independent index provider, the National Stock Exchange.
"The ETF will not have the guarantee of the government, but it will invest in AAA bonds to start with (which may later extend to AA+), thus ensuring a high degree of safety," said Bal Krishna Piparaiya, senior director, Brickwork Ratings.
"The expense ratio being very low, market making and liquidity provisions, which are always a concern in an ETF, will be a challenge to the AMC," he said.