Spending curb diverts campaigning to Facebook
Contestants in the Patna University Student Union elections take to social media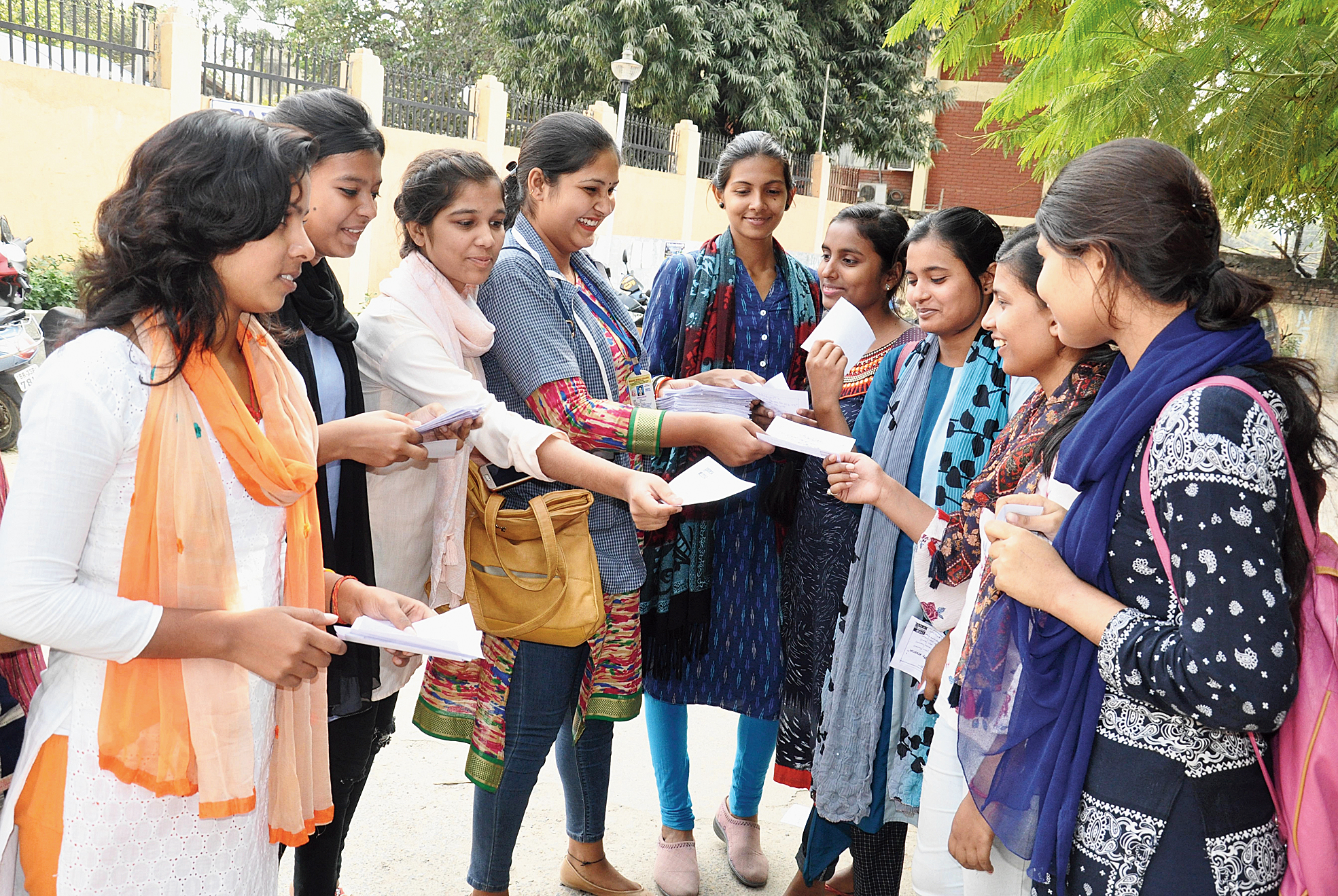 ---
|
Patna
|
Published 28.11.18, 06:38 PM
---
The campaign for Patna University Student Union (PUSU) election is now in the technologically advanced zone because of restriction on expenses a candidate can incur for the polls.
The contestants are using social media such as Facebook, Twitter, and also text messages to draw voters. They are also coming up with catchy punchlines for slogans.
As All India Students' Federation (AISF), All India Students' Association (AISA) and Chhatra-RJD have joined hands and are calling themselves United Left, the supporters of the three organisations are campaigning mutually.
To articulate their ideological bonhomie with Chhatra-RJD, the United Left candidates have come up with slogans such as "Jab laal hara mil jayega, toh bhagwa udd jayega" (If red and green join hands, saffron will disappear). Laal symbolises the Left parties, hara the RJD and bhagwa (saffron) of the RSS student wing ABVP.
This is for the first time in Patna University Student Union election that AISF, AISA and Chhatra-RJD have come together to fight the ABVP.
AISF state secretary Sushil Kumar said: "We are reaching out to our voters with refreshing slogans such as Lado padhai karne ko, padho samaaj badalne ko. This sends a message that education is only way through which society could be changed for better."
ABVP members are also using the Internet to reach out to the 20,000 voters of different colleges and postgraduate departments. Pappu Verma, an ABVP member looking after the elections, said: "This year we got less time for campaigning. So, we are reaching out to our voters through SMSes, Facebook, WhatsApp and other social networks. We have asked our representatives in the colleges and postgraduate departments to prepare a list of students. Based on the list, messages are being sent to them seeking votes in favour of our candidates for both central panel members and college councillors."
He said from Thursday the ABVP will intensify the campaign, as they will be visiting the colleges and the hostels to seek votes. The ABVP has divided their members in groups who will visit the colleges.
On Wednesday a scrutiny of nominations was done and eight candidates' nominations were cancelled as they couldn't meet the necessary guidelines. Priyanka Priyadarshi, the United Left candidate contesting for general secretary, was cancelled at the last minute over shortage of attendance.