RLSP for more Lok Sabha seats in Bihar
Party chief Kushwaha pointed out that they had contested 3 seats in 2014 elections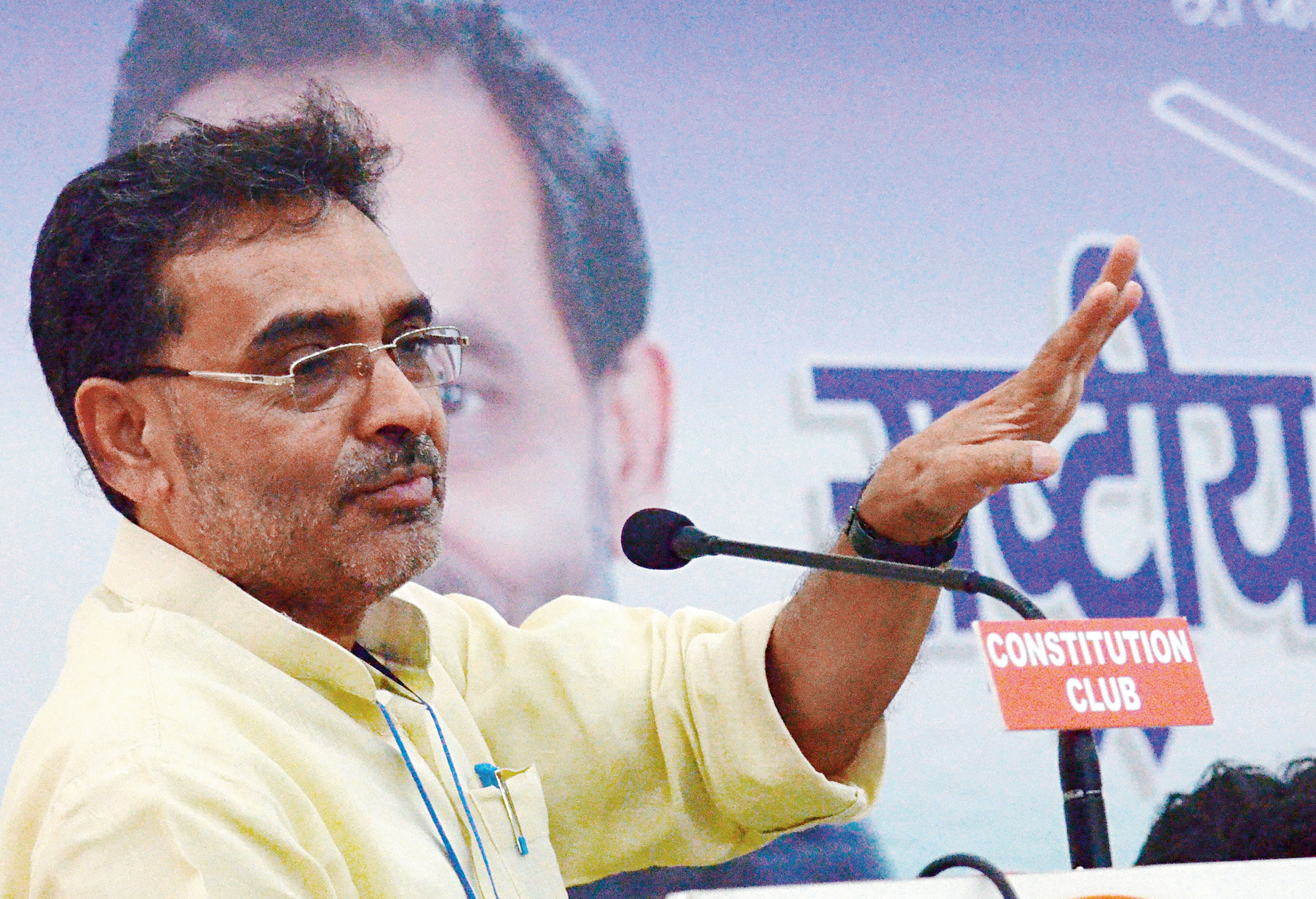 ---
|
Patna
|
Published 09.11.18, 06:55 PM
---
RLSP chief Upendra Kushwaha on Friday said he wants more than three seats from Bihar in the forthcoming Lok Sabha election.
"In 2014 our party contested three seats and the RLSP has grown since then so obviously I want more than three seats. More than three can be any number," the Union minister told reporters.
BJP chief Amit Shah has offered him two seats, sources said, and the message was also passed on via Bhupender Yadav, the BJP's Bihar in-charge, in New Delhi.
Kushwaha sought to single out chief minister Nitish Kumar's JDU. "I have alliance with the BJP and the LJP since the last Lok Sabha election and it will remain so. We don't have an alliance with the JDU; if the JDU wants an alliance with us, they have to take the initiative," Kushwaha said. "I am with the BJP from the time when Narendra Modi was not officially announced as the PM candidate and I was the person who had announced that Modiji should be Prime Minister. I have old ties with the BJP and not like the JDU which follows aaye gaye, aaye gaye (keeps changing its colours)."
When it was pointed out that the BJP seems not to be giving any importance to him, Kushwaha said: "If the BJP is not giving me any importance why are they not announcing the seat-sharing details? Until discussions with me are completed the details will not be announced."
He also sought an explanation from Nitish on the CM's alleged remarks. "I respect Nitishji as my elder brother and he used the word neech (lowly person) for me. I am really hurt. I will urge Amit Shahji to intervene. I am not asking for an apology; he (Nitish) should explain in public in which context he called me neech. Else, he should explain in a closed-door meeting in which Amit Shahji and I would be present," Kushwaha said.