Patna expands littering fine to full city
From January 1, individuals caught littering to be fined Rs 300, while shopkeepers face Rs 450 penalty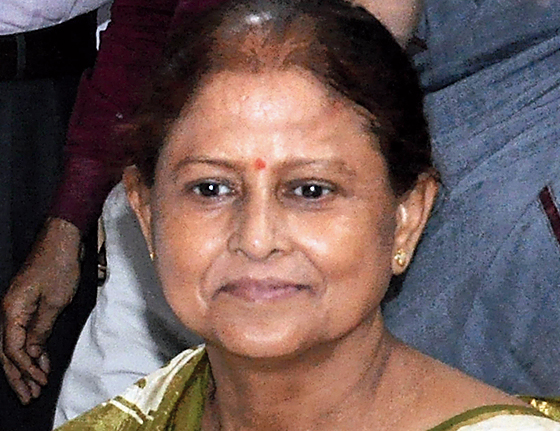 ---
|
Patna
|
Published 07.12.18, 08:45 PM
---
The Patna Municipal Corporation will impose fine on anyone littering the streets in the city, not just in the New Capital circle, from the new year following the standing committee's approval on Friday.
The standing committee approved various proposals, among them fixing penalties for various backgrounds in case of littering streets.
Residents will also be penalised from January 1 for urinating on public properties, besides pay for door-to-door garbage collection programmes.
Mayor Sita Sahu said the decisions taken on Friday will be placed in the board meeting for final approval.
The decisions are likely to be implemented from January 1.
According to the proposal approved, residents would be charged Rs 300 each time they are caught littering public spaces.
Shopkeepers will have to pay Rs 450 on each occasion and restaurant owners and hotel owners Rs 700 and Rs 1,000, every time respectively.
People from the industrial sector will be charged Rs 2,000 each time they litter, while anyone found throwing animal carcasses on roads will be charged Rs 1,000. Sahu said anyone found urinating on public properties will be penalised Rs 100 penalty.
All these decisions are likely to be implemented from January 1.
"The decision to charge residents Rs 30 a month for door-to-door garbage collection was also taken at the meeting. Slums with below poverty line population and street vendors have been kept out of the purview of this monthly fee. Shops, restaurants and guest houses will be charged Rs 500 a month while star hotels will have to pay Rs 5,000 a month for door-to-door garbage collection. Commercial and government offices will pay Rs 500 a month," said mayor Sahu.
The proposal to engage security services for the civic body was also approved, besides regularising services of all 28 motor-pump operators.
"We approved the proposal to engage retired PMC workers on contract. Majority of the PMC workers are retiring by 2018-end. The proposal to start a project implementation unit to monitor the various projects of PMC has been approved," added Sahu.