Rajapaksa leaves ally for solo fight
An SLPP source said 65 out of 82 former SLFP parliamentarians would eventually join the new party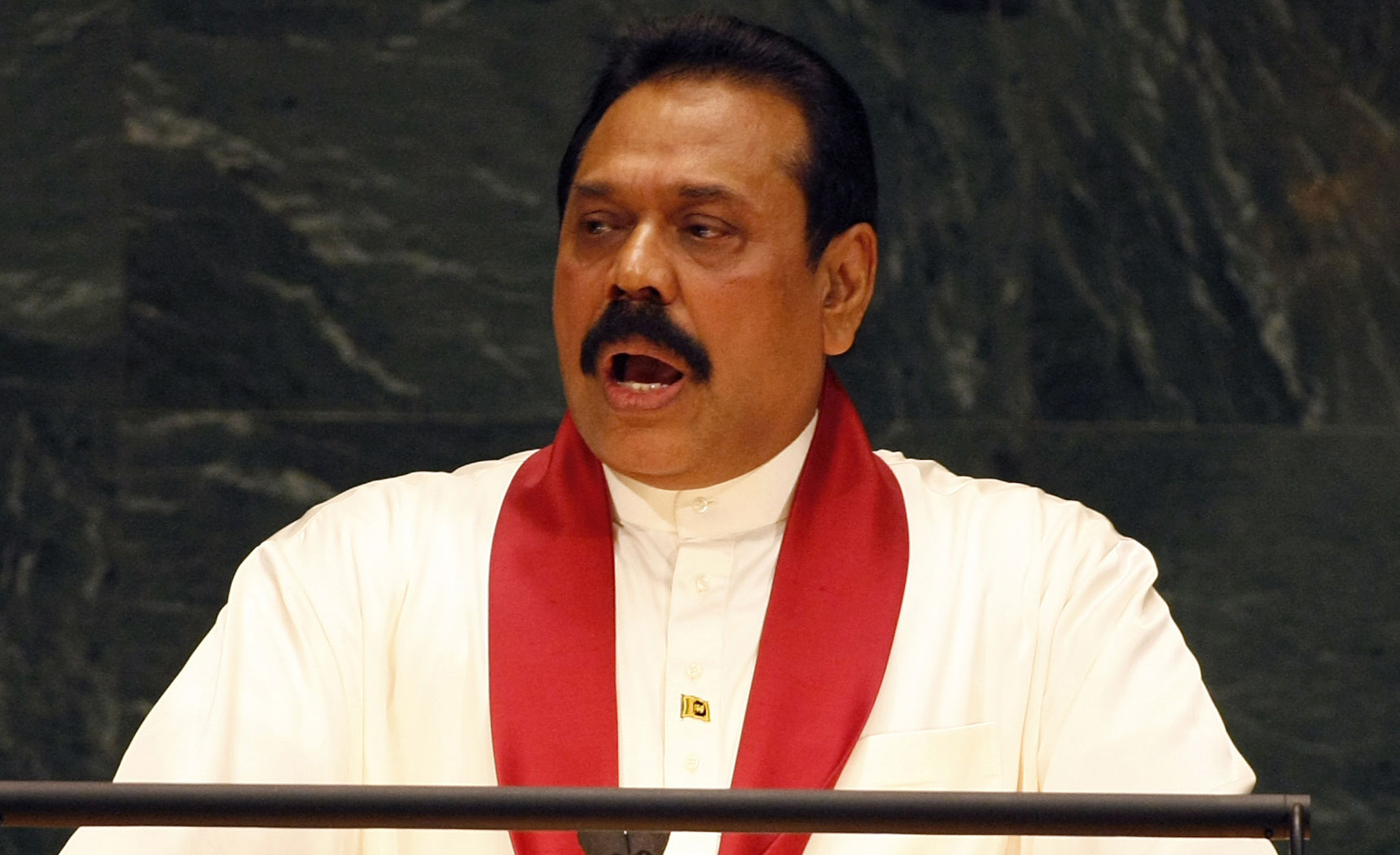 Rajapaksa
Telegraph file picture
---
Colombo
|
Published 11.11.18, 08:20 PM
|
---
Mahinda Rajapaksa on Sunday ended his five-decade association with the Sri Lanka Freedom Party (SLFP) of President Maithripala Sirisena, who had appointed him Prime Minister in a disputed move, and joined the newly formed Sri Lanka People's Party (SLPP).
As many as 44 other former lawmakers of the SLFP also defected to the SLPP. An SLPP source said 65 out of 82 former SLFP parliamentarians would eventually join the new party.
Rajapaksa's decision signalled that he would contest the snap polls, to be held on January 5, under his own party banner and not that of Sirisena's. Rajapaksa obtained the membership of the SLPP, launched by his supporters, on Sunday morning.
His father Don Alwin Rajapaksa was a founding member of the SLFP, which was set up in 1951.
The SLPP was formed last year by Mahinda Rajapaksa's supporters to create a platform for his re-entry into politics. In the February local council elections, the party won two-thirds of the 340 seats.
The 72-year-old strongman, who ruled Lanka for a decade from 2005, was unexpectedly defeated by his deputy, Sirisena, in the presidential election held in January 2015 with support from Ranil Wickremesinghe's United National Party.
However, the power-sharing arrangement between Sirisena and Wickremesinghe became increasingly tenuous on several policy matters, especially on economy and security.
On October 26 this year, Sirisena abruptly ousted Wickremesinghe and replaced him with Rajapaksa.
The island nation plunged into a constitutional crisis following the move. Sirisena had suspended parliamentary proceedings until November 16. Later, owing to domestic and international pressure, he issued a notice to reconvene the parliament on November 14.
However, on Friday Sirisena dissolved the parliament and announced snap polls on January 5 after it became evident that he did not have enough support in the House to prove the premiership of Rajapaksa.
UN chief Antonio Guterres has expressed concern over Sirisena's decision to dissolve the parliament, underlining the "utmost importance" of respecting democratic processes and resolving differences in accordance with the rule of law.