Trust and muri friend's traffic trap for 14-year-old
More and more girls aged below 18 are being duped by friends into prostitution and dancing in bars across the state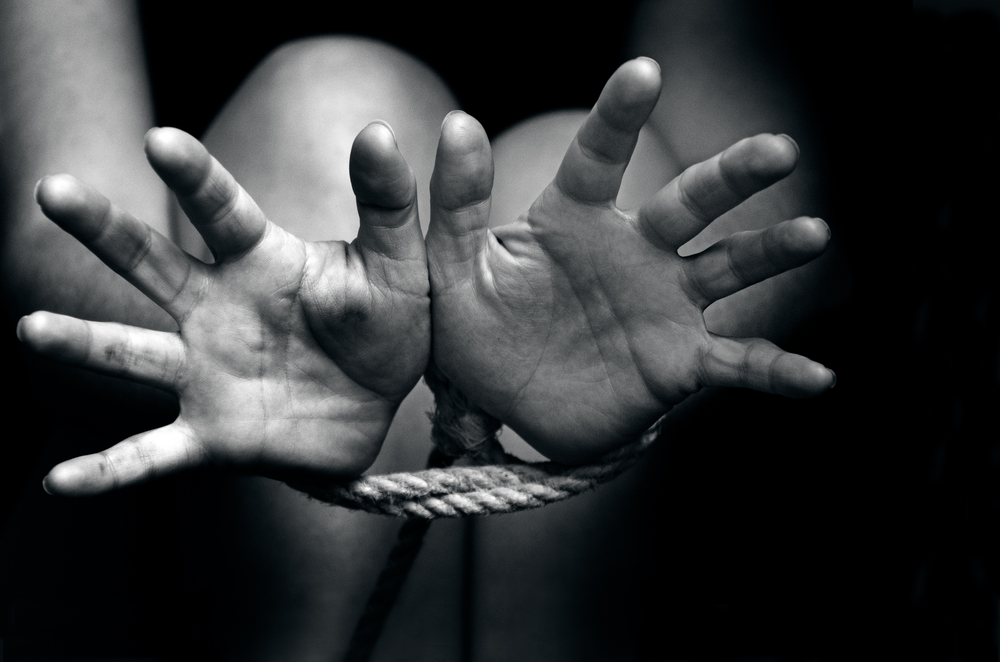 2 minor girls were rescued by the Bihar police in October, with help from a Canning-based NGO.
(Shutterstock)
---
Calcutta
|
Published 15.03.19, 08:54 AM
|
---
A 14-year-old girl from a village in South 24-Parganas was trafficked to Bihar after being lured by her best friend a year older than her, kept confined for 28 days and assaulted.
Both the minor girls were rescued by the Bihar police in October, with help from a Canning-based NGO.
More and more girls aged below 18 are being duped by friends and peers into prostitution and dancing in bars across the state, people working with rescued girls said.
The 14-year-old from a village in Gosaba block was forced to learn dance to perform in bars and at weddings.
She was allegedly convinced by her friend to give tuitions a miss one evening in September. "I agreed because she told me she would be leaving the village on work and I wanted to spend time with her. We took a boat to Sonakhali. There, she offered me muri and jhuribhaja. I had some, after which I don't remember anything," said the 14-year-old.
The Class VII girl said she found herself in an unknown house on waking up. "My friend was there too. She and a few others forced me to call up my parents and lie that I had got married."
Her parents contacted her friends at tuition and members of Goranbose Gram Bikash Kendra, an NGO in Canning that works with vulnerable girls.
The two girls were rescued and produced before the South 24-Parganas child welfare committee. The 15-year-old accused is now in a shelter home in Sonarpur, where she is being counselled and is also getting basic education.
When Metro spoke to the accused over phone, she had her own version: "I did not betray my friend. I told her I dance for money. She wanted to come along and we took a train to Canning together. I contacted some people who took us to my sister's home in Bihar."
The sister was arrested. The girl's aunt and cousin may also have been a part of the gang, social workers said.
"I don't have parents. I need the money," said the girl who lived with her aunt's family. She will remain at the shelter till she is 18.
Other students at the coaching class had warned the 14-year-old not to mingle with the older friend, the trafficked girl's father learnt after she went missing. "We found out that the other girl was a frequent visitor to Bihar where she worked in bars," said the father of the trafficked girl, who is now back with her family and going to school.
Social workers at the Canning-based NGO said three of the 23 rescue operations last year involved minor traffickers and most of the abductions were engineered by "friends" of the girls.
"They are often girls below 18 years, who befriend a potential victim in school, coaching class or the neighbourhood, before trapping them. Some are not even aware of the exploitation they undergo," said Nihar Ranjan Raptan, the executive director of the Goranbose Gram Bikash Kendra.
Offenders aged less than 18 are produced before a child welfare committee and kept in a shelter home. Most turn out to be victims of abuse and trafficking themselves, said sources at the International Justice Mission (IJM), an organisation involved in rescuing trafficked girls."Those children in conflict with law are produced before the Juvenile Justice Board. If they are not granted bail, they are sent to observation homes for rehabilitation," Zothanpuii Varte, a legal consultant of IJM, said.
The West Bengal Commission for Protection of Child Rights chairperson, Ananya Chakraborti, said gangs often used the older among trafficked girls to lure vulnerable targets. "Using minors is a new and alarming trend," she said.
Minor girls are being used as traffickers even in Calcutta and on its fringes. "One-third of our cases in the past two years involved girls being lured by friends and classmates into sex trade," said Saptarshi Biswas, the director of justice solutions at IJM.
Girls aged 16 to 18 are being used to serve clients in private houses and hotels in Sonarpur, Baguiati and New Town and other areas. "They work part-time. Traffickers photograph them in intimate positions with clients and blackmail them till they lure more friends. Some are made to work in bars," Biswas said.
The officer in change of CID's anti-human trafficking unit said minors get a commission to trap friends. "There are times when the trafficker is a victim and a minor," he said.