Trinamul faces defiance in Nandigram
Mansura Begum, former chief of Kendamari-Jaalpai panchayat who was suspended by the party, re-elected as panchayat pradhan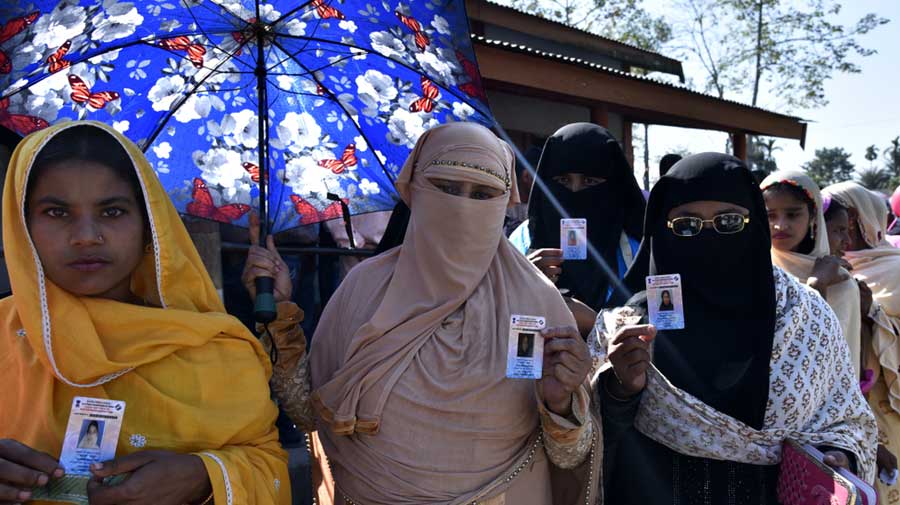 ---
---
Mansura Begum, former chief of Kendamari-Jaalpai panchayat in Nandigram, was re-elected panchayat pradhan on Tuesday, embarrassing Trinamul that had nominated panchayat member Sakina Khatun instead.
Mansura was among the 25 leaders in Nandigram suspended on July 7 by the Trinamul after the party received multiple allegations against them of siphoning relief funds in the wake of the May 20 Cyclone Amphan. Following her suspension, Mansura resigned from her panchayat pradhan post that necessitated Tuesday's election.
However, on September 16, Trinamul in Nandigram revoked the suspension of 15 party members, including Mansura, accused of misappropriating Amphan relief funds. The party justified its decision, saying members had returned the funds, but it led to outcry from the BJP and CPM.
Sources in the ruling party said that protests by Opposition parties and accusations that the Trinamul was trying to rehabilitate the corrupt led the party to do a rethink on fielding Mansura as the candidate for Wednesday's election. It nominated Sakina.
Trinamul's plan, however, went awry as most members of the panchayat run by the party on Tuesday "blatantly ignored" the whip served in a sealed letter to elect panchayat member Sakina as panchayat pradhan.
Taken aback by the defiance of panchayat members, Trinamul's Nandigram leadership held a core committee meeting on Wednesday.
Sources said Mansura and her husband Sheikh Sahauddin, also a panchayat member, might be expelled from the party, but no one came on quote to confirm it. Trinamul block committee has written to the district committee for action against Mansura and Sahauddin, said a source.
Block president Meghnad Pal denounced the panchayat's activities, saying members had "disregarded and disrespected" the party whip and said the "party does not support such activities".
He confirmed a party core committee meeting was held on Wednesday but declined to comment on Mansura's expulsion. Mansura said there was "no foul play involved" in her re-election "determined by a fair mandate". "Sakina declined to be elected and proposed by name," she added.
"This (re-election of Mansura) is going to cause a serious image problem for the party (Trinamul)," said BJP district vice-president Pralay Pal.
CPM district secretary Niranjan Sihi said Trinamul was trying to play games ahead of the 2021 polls.