Tinsukia protest deferred
Blockade on NH31C deferred on request of Mamata Banerjee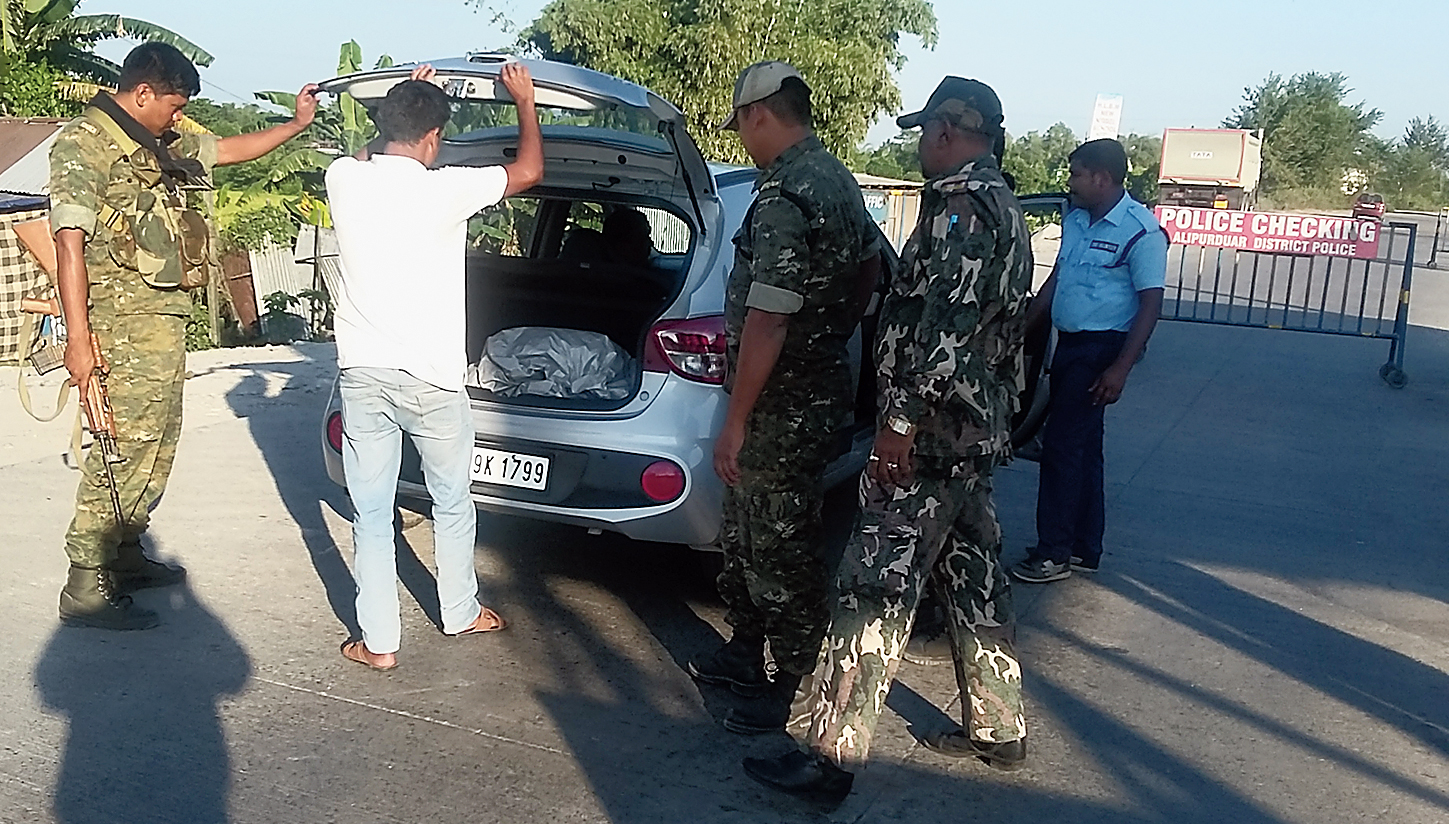 ---
---
An organisation of Namasudras on Sunday postponed a blockade on NH31C that connects Bengal with Assam at the eleventh hour following a request from chief minister Mamata Banerjee.
The All India Namasudra Bikash Parishad was supposed to have started the indefinite blockade of the highway from noon to protest the killing of five Bengali-speaking people in Tinsukia, but decided to postpone it at the request of the chief minister.
"The chief minister called me up this morning and asked me to withdraw the blockade, citing the ensuing Diwali festival. At her request, we have decided to postpone the strike," said Mukul Boiragyo, the president of the parishad.
The parishad supporters had planned to block the highway at two different places — at Kamakhyaguri in Bengal's Kumargram and Srirampur under Gosaigaon sub-division in Assam.
"Our decision to defer the blockade was also influenced by the fact that the National Investigation Agency has started a probe," said Boiragyo.
"Also, the Assam government has paid Rs 5 lakh each to the families of those killed. On the basis of the progress of the investigation, we will decide on our next course of action," said Boiragyo.
Traffic on NH31C had been affected since Saturday following the strike called by various Bengali organisations in Assam. However, following the end of the strike in Assam and withdrawal of the proposed blockade, normal traffic on the highway resumed on Sunday.
Despite managing to foil the blockade, the chief minister continued to draw flak from the BJP with Ganga Prasad Sharma, the president of the party's Alipurduar District Committee, accusing her of playing with the sentiments of the Bengali community with an eye on the Lok Sabha elections.
"The Tinsukia killings were very unfortunate. Mamata Banerjee has expressed her hurt by sending a team of party MPs and handing over cash compensation of Rs 2 lakh each to the members of the bereaved families. However, she didn't bother to compensate the families of those killed in the rural elections in the state," he said.