Teen who kicks away odds to win medals
The awards is partnered by Adamas University and The Bhawanipur Education Society College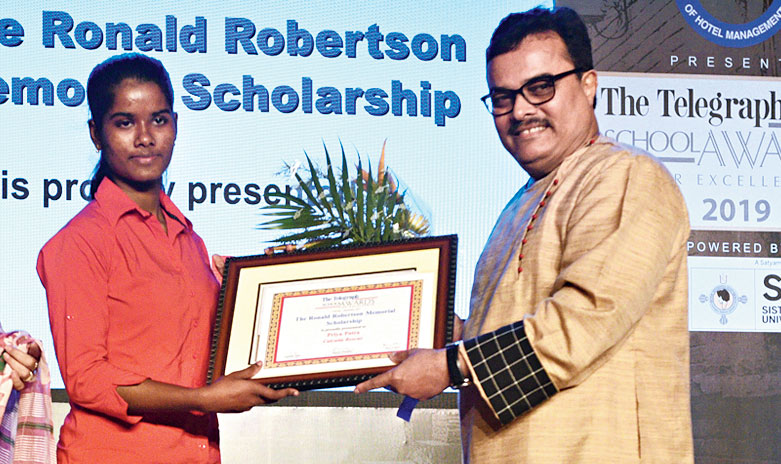 ---
|
Calcutta
|
Published 07.09.19, 08:40 PM
---
A 19-year-old girl, whose home is in a slum by the Hooghly, was introduced to kickboxing through self-defence classes in school.
The classes stopped about a year later but Priya Patra was not ready to stop. On her own she approached the coach for individual training and within three years she won silver in the nationals.
But even with victory in her backpack when she goes back to the one room house with an asbestos roof in Chitpore, she has to face the taunts of the neighbours and also of the local boys who tell her why does she learn kickboxing being a girl.
"For boys like you the safety of women has deteriorated so much and girls have to be prepared to protect themselves," is Priya's answer to them.
There is hard work behind this feat. Priya wakes up at 5 every morning and practises for one-and-a-half hours. After returning from school at 4.30pm her coach Naushad Alam trains her for two hours before she goes back to books.
"If I don't practise I cannot focus on my studies," said the Victoria Institution's Class XII girl, who lives in the school's hostel.
Though so far she didn't have to kick away her adversaries, Priya says: "They have not dared to touch me. But if they dare to come close I will show them their place."
On Saturday, Priya was honoured with a certificate of The Adamas University Award for Outstanding Talent in Sports and The Ronald Robertson Memorial Scholarship at The Telegraph School Awards for Excellence 2019 presented by IIHM and powered by Sister Nivedita University.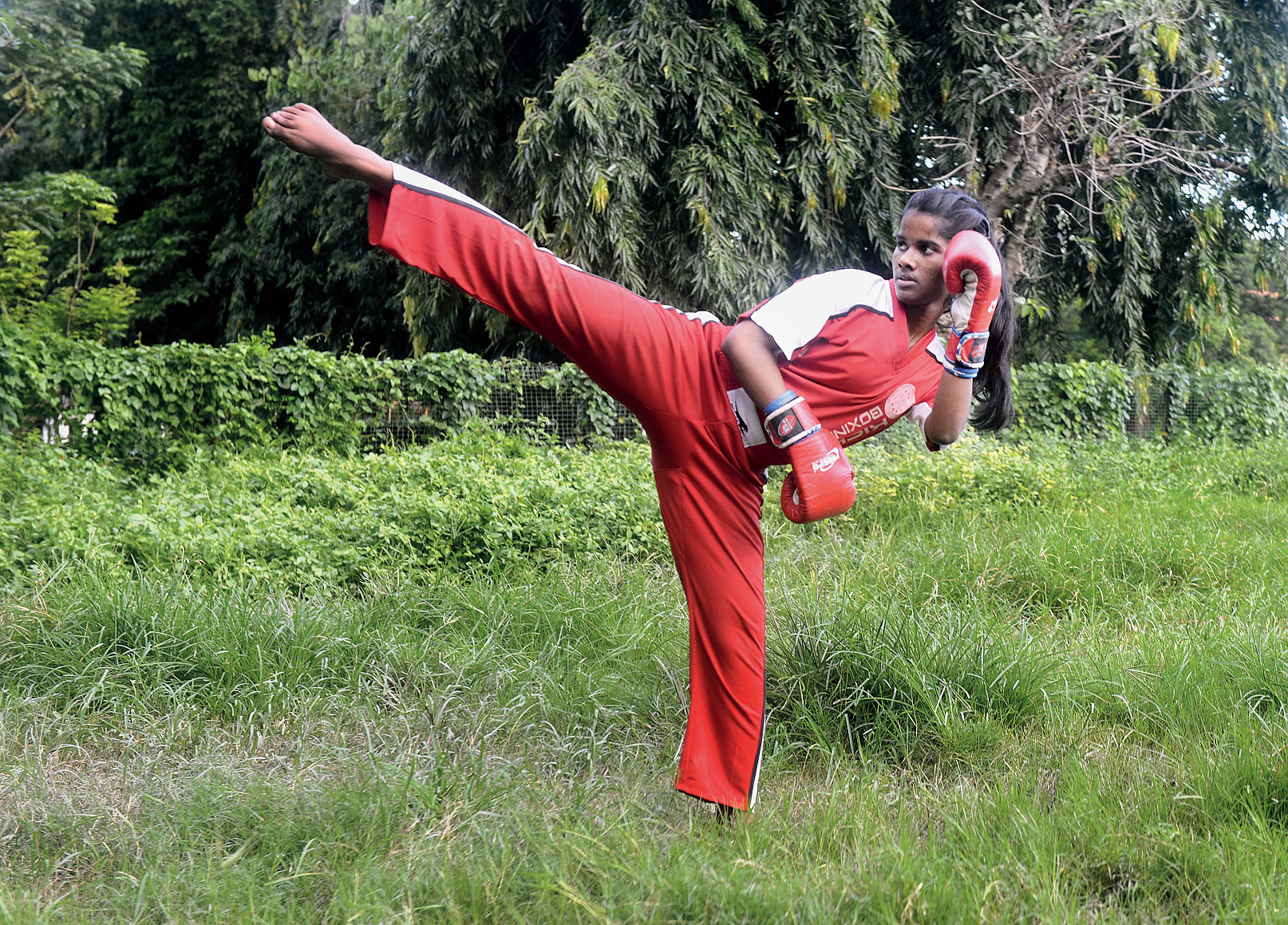 The awards is partnered by Adamas University and The Bhawanipur Education Society College. "When I came here today and heard stories of so many students fighting in various ways, I realised that I have to put in more effort than what I am doing now," she said after receiving the award.
In January, Priya won silver in full contact junior category at the Wako India National Kickboxing Championship 2018-19 Cadet, Junior & Senior.
Recently, she won gold in the 2nd All WB State Kickboxing Championship 2019 held in August in both light contact and kick light in the senior category. Her first state-level tournament was the 18th West Bengal State Kickboxing Championship in which she had won gold in point fight event in 2016.
When Priya was four-year-old, her mother Shikha Patra brought her to the Tallah centre of NGO Calcutta Rescue so that she could give her daughter a better life outside the slums. The neighbourhood is a "vulnerable" area especially for girls with many drug addicts living there.
Most parents would want to marry off their girls because they are at a "vulnerable age." When Priya was four Patra brought her to Calcutta Rescue because she did not want the same fate for her daughter.
"We closely monitored her progress in kickboxing," said Ananya Chatterjee, school administrator, Calcutta Rescue.
"Had it not been for Calcutta Rescue we will not have been able to afford it because my husband who is a daily wage labourer earns a mere Rs 3,000 a month," said Sikha.