Swollen rivers inundate five Malda blocks
Low lying areas submerged affecting 10,000 families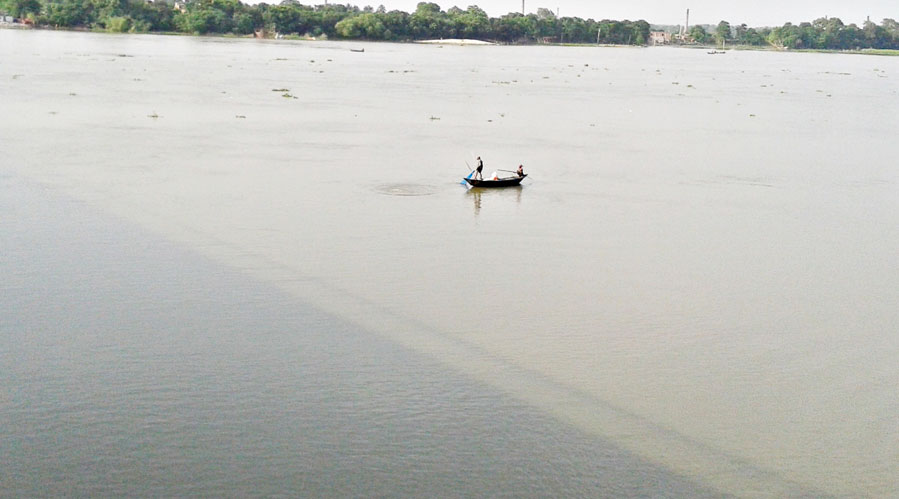 ---
|
Malda
|
Published 07.07.20, 03:36 AM
---
The rise in water levels of three major rivers has inundated unprotected areas on the banks in at least six blocks here this monsoon.
In all, close to 10,000 families are affected in Malda district with waters of the Mahananda, Ganga and Fulhar entering five blocks.
In Old Malda and Englishbazar blocks, many low-lying areas have been flooded by waters of the Mahananda. The river's rising water level has started inundating fresh areas beyond embankments, residents said.
"The Mahananda has flooded wards 8, 9 and 20 of Old Malda municipality. Some families have been shifted and we are in constant touch with the administration for quick action," said Kartick Ghosh, chairperson of the board of administrators of the civic body.
In Englishbazar block, hundreds living near the banks of Mahananda in wards 8, 9, 12 & 13 have left their homes and shifted to safer places.
Water from the Ganga has entered its banks in Manikchak and Kaliachak-III blocks while the Fulhar river has flooded some areas of Ratua-I block.
Behula, another river that flows through the district, has washed away an embankment in Gazole.
"The swollen rivers have also started gobbling chunks of land. With inundation, people are losing their farmlands and hutments, which add to the existing woes of rising Covid-19 cases in Malda," said an official of the state irrigation department.
Malda district magistrate Rajarshi Mitra said the administration was on high alert.
"We have readied shelters for evacuees. Officials in blocks as well as those associated with disaster management have been instructed to keep boats ready to rescue stranded people promptly. The district administration has adequate stocks of relief materials as well."