The Supreme Court on Wednesday directed Gorkha Janmukti Morcha leaders Bimal Gurung and Roshan Giri to approach Calcutta High Court within four days for anticipatory bail in connection with various criminal cases registered against the duo.
A bench of Justices Arun Mishra, M. Shantanagoudar and Navin Sinha also said the Supreme Court's interim order on December 10, 2018 that "no coercive" action shall be taken against the Morcha leaders "shall continue to operate until further orders".
In the 2018 December order, the Supreme Court said: "In the meantime, let the status quo be maintained with respect to offences which are covered by the NIA Act, 2008. No coercive action to be taken till the next date of hearing."
The effect of Wednesday's direction is that the Morcha leaders can't be arrested by Bengal police at least for four days till their anticipatory bail applications are disposed off by the high court "expeditiously".
The state government had booked Gurung, Giri and other Morcha leaders under various section of the Unlawful Activities (Prevention) Act.
The Supreme Court on Wednesday passed the directions while disposing of the petitions filed by the Morcha leaders that the pending criminal cases was preventing them from participating in the general election as they fear arrest if and when they entered Bengal.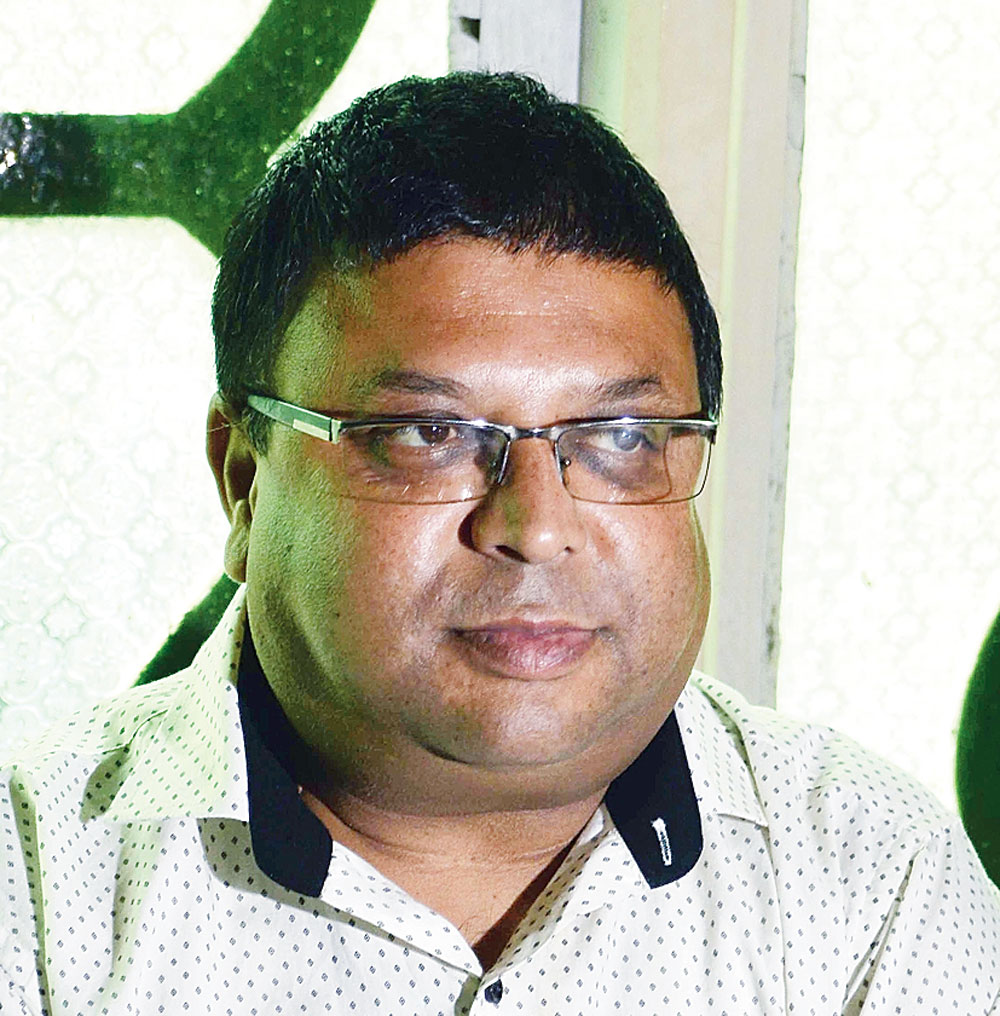 Roshan Giri A Telegraph picture
Mukul Rohatgi, appearing for Giri, pressed for interim relief stating that because of a number of FIRs lodged "against Shri Bimal Gurung and Sri Roshan Giri, they are effectively being prevented from participating in the forthcoming elections."
Rohatgi argued that the "FIRs are but political vendetta and harassment" and sought for interim protection to facilitate participation in the election process "by grant of reasonable time to move the appropriate court for grant of anticipatory bail in accordance with law."
Kapil Sibal, appearing on behalf of the respondent (Bengal government), however, argued that FIRs were serious and cannot be brushed away. Sibal also pointed out that sufficient time was available to apply for bail.
After hearing both sides the bench stated that "in peculiar facts and circumstances of the case," the prayer for interim relief was disposed "with liberty to approach the High Court" for anticipatory bail.
The Supreme Court has requested the High Court not to go into the issue of maintainability of the appeal by "relegating to the different Sessions Court in whose jurisdiction the FIRs are lodged."
The Supreme Court on Wednesday, while making clear that it has not expressed any opinion on the merits of the case, stated that if application for anticipatory bail is filed "within four days from today" it is "expected that the High Court shall take them up expeditiously and dispose them in accordance with law without delay ….".
The cases were registered against the Morcha leaders in connection with the Gorkhaland movement in 2017.
After the agitation, Gurung and Giri were not seen in public in Bengal.