RSS whiff in Malda's Padma Shri recipient felicitation
Sangh representatives, however, tried to distance themselves and claimed that the event was organised by the "Sachetan Nagarik Mancha", a forum of conscious citizens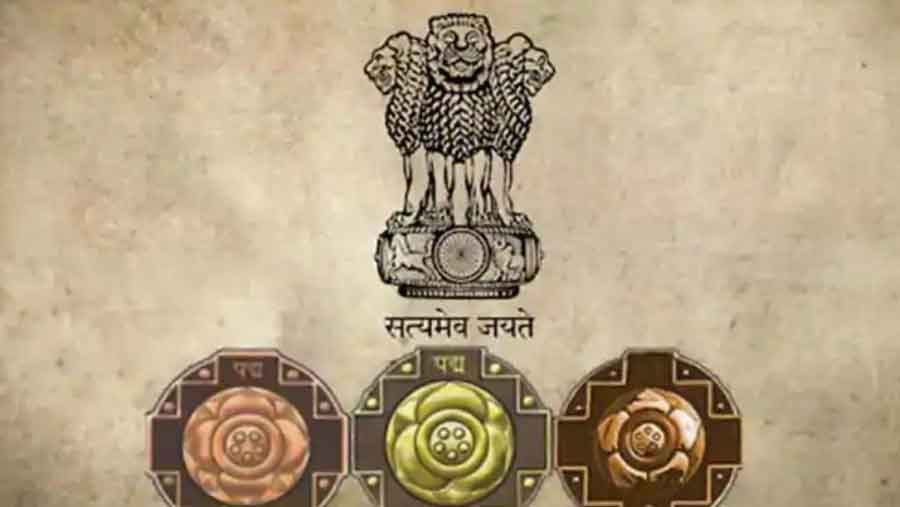 ---
Malda
|
Published 13.11.21, 02:33 AM
|
---
Kamali Soren, a Padma Shri recipient this year, was accorded a grand welcome when she returned to her native place in Malda on Friday.
However, her felicitation also sparked a fresh controversy as leaders and workers of the Rashtriya Swayamsevak Sangh (RSS) and the BJP led the programme, held at Gazole in Malda and also at the district headquarters.
RSS representatives, however, tried to distance themselves and claimed that the event was organised by the "Sachetan Nagarik Mancha", a forum of conscious citizens.
Soren, who lives in a hermitage run by the RSS-backed Akhil Bhratiya Vanavasi Kalyan Ashram at Gazole in Malda, was awarded Padma Shri for her contribution to social welfare.
On Friday, the 50-year-old Soren, who is addressed as "Guru Ma" by her followers, reached Malda by train and was welcomed by BJP and RSS workers and leaders.
She was taken to a hotel and was felicitated by workers of the Akhil Bharatiya Vidyarthi Parishad (ABVP), the RSS backed student's outfit.
After some time, Soren boarded a hoodless SUV and headed for Gazole. On arriving at Gazole, she received felicitations hosted by the RSS and the BJP and the ashram authorities. Some locals had also turned up to welcome her.
Such felicitation of the Padma Shri recipient has, however, raised questions from different quarters.
"People from all quarters and principles should have been invited to welcome her as she has received the fourth highest civil award of the country. It was unfortunate that the felicitation was compartmentalised for some reason or other," said Sumanta Chattaraj, a prominent academic in Malda.