Push for two new municipalities in Jalpaiguri and Alipurduar
The move will give a major boost to the TMC in both these districts as long standing demands of the residents of Maynaguri and Falakata have been met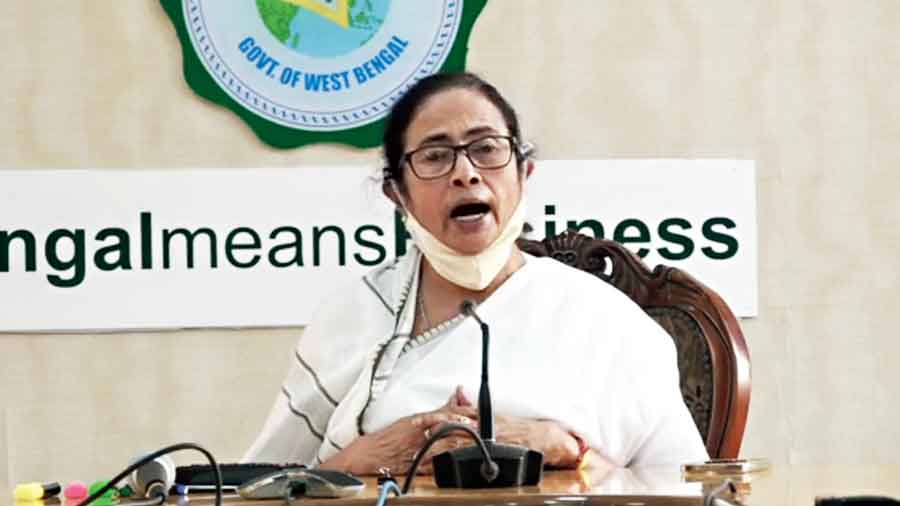 Chief minister Mamata Banerjee.
File picture
---
Jalpaiguri/Alipurduar
|
Published 13.02.21, 01:54 AM
|
---
The Mamata Banerjee government came up with notifications announcing constitution of two new civic bodies — at Maynaguri in Jalpaiguri district and Falakata in the neighbouring district of Alipurduar — on Thursday and specified the rural areas which would be brought under the new municipalities.
The move, Trinamul insiders believe, will give a major boost to the party in both these districts as long standing demands of the residents of Maynaguri and Falakata — most of them had sided with the saffron camp in the 2019 Lok Sabha polls — have been met.
On Thursday, the notification issued by the state mentioned that the Madhabdanga-I and Maynaguri panchayats, along with portions of Khagrabari-I and Domohoni-I panchayats of Maynaguri block.
"Around 45,000 people dwell in the proposed area, with a population density of around 7,000 people. Among them, 80 per cent are not associated with the agricultural sector," said an official in the district administration.
It may be mentioned that in Bengal, an area can be declared a civic body if it has a population of at least 30,000 people, a population density of 750 people (living per square kilometre) and half or more of the adult population is not associated with agriculture. 
"Now that the notification has been made, a board of council would be formed that will hold a meeting after three months. After the meeting, a final notification would be made where the number of wards, along with reservation of seats, would be announced," said an official.
Similarly in Falakata, another locality where residents have been demanding the "the formal urban tag" or announcement of a municipality, the new civic body will cover two panchayats and parts of two other panchayats of Falakata block. These are Falakata-I & II, Parengerpar and Guabarnagar. Altogether, around 55,000 people reside in these areas which would be demarcated as municipal wards in due course. 
Once the civic body comes into existence, it will be the second municipality in Alipurduar district. In north Bengal, the only other district that has a single civic body is Kalimpong.
"The chief minister had made the announcement on December 5 and has kept her promise. We have been raising the demand for years now and it is Mamata Banerjee who has met it. We are confident that people will stand with us not and not with BJP," said Subhash Roy, the Trinamul president of Falakata block.
In 2016, Trinamul had managed to win both Falakata and Maynaguri Assembly seats. However, in the 2019 Parliament elections, BJP had secured leads in both these Assembly segments. "It is yet another major move by Mamata Banerjee to draw support from people of these two seats as well as from adjoining areas," said an observer.