Mukul son leads BJP protest at police
Protest took place after Trinamul workers allegedly prevented BJP activists from carrying out a door-to-door CAA campaign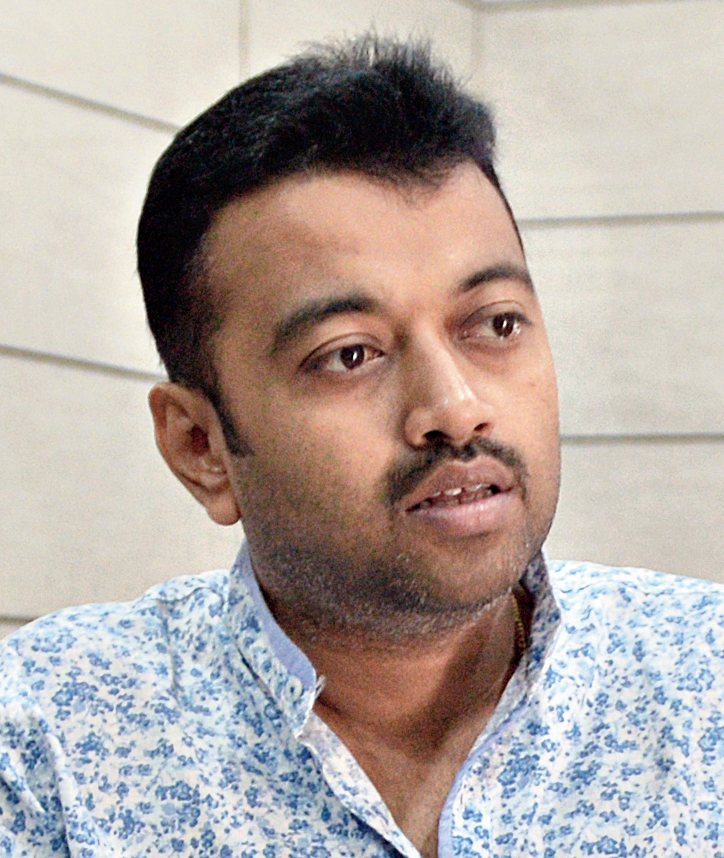 Subhrangshu Roy
(Picture sourced by The Telegraph)
---
Published 25.01.20, 07:48 PM
|
---
A group of around 100 BJP workers led by Bijpur MLA Subhrangshu Roy staged a sit-in in front of the police station here on Saturday morning alleging "police non-cooperation".
The protest took place after a large group of Trinamul workers allegedly prevented the BJP activists from carrying out a door-to-door campaign in support of the Citizenship (Amendment) Act in wards 12 and 13 of Halisahar municipality.
Sources said Trinamul workers snatched BJP workers' "pro-CAA leaflets" and asked them to leave the area. This resulted in a prolonged clash between the two groups.
"After the two sides scuffled for about 25 minutes, the police launched a lathi-charge to disperse the warring groups," said a witness.
The sources said Roy then proceeded to Bijpur police station to lodge a complaint. "This shows a complete lack of democracy. Trinamul conducted a planned attack on us and then the police did not assist us with legal action," said Roy who is the son of BJP leader Mukul Roy.
"Instead, the police misbehaved with us," he added, alleging that the cops were acting at the behest of the ruling party.
Roy then led a sit-in outside the police station for more than an hour and before dispersing, announced that the BJP would lead a rally "against police non-cooperation" in Halisahar on Sunday.
"The police forced us to leave, even though we were protesting peacefully," Roy added.
District Trinamul leaders alleged the clash erupted when the BJP MLA "punched a Trinamul worker" during their campaign. "The agitation was a spontaneous reaction of people in our area. None of our party workers was involved in the fight," said Trinamul leader Jyotipriyo Mullick.
BJP's Barrackpore MP Arjun Singh flayed the incident and said Trinamul had "grown desperate".
"They know they are losing their hold. So, they are resorting to tactics. The day is not far away when voters of Bengal will show them their rightful place," he said.
The BJP said it would gherao the Bijpur police station on January 28 to protest Saturday's "non-cooperation".