Morcha signals break from past on election
GJM wants 'Third Front' candidate to be a 'son of the soil from the hills' for the Darjeeling Lok Sabha seat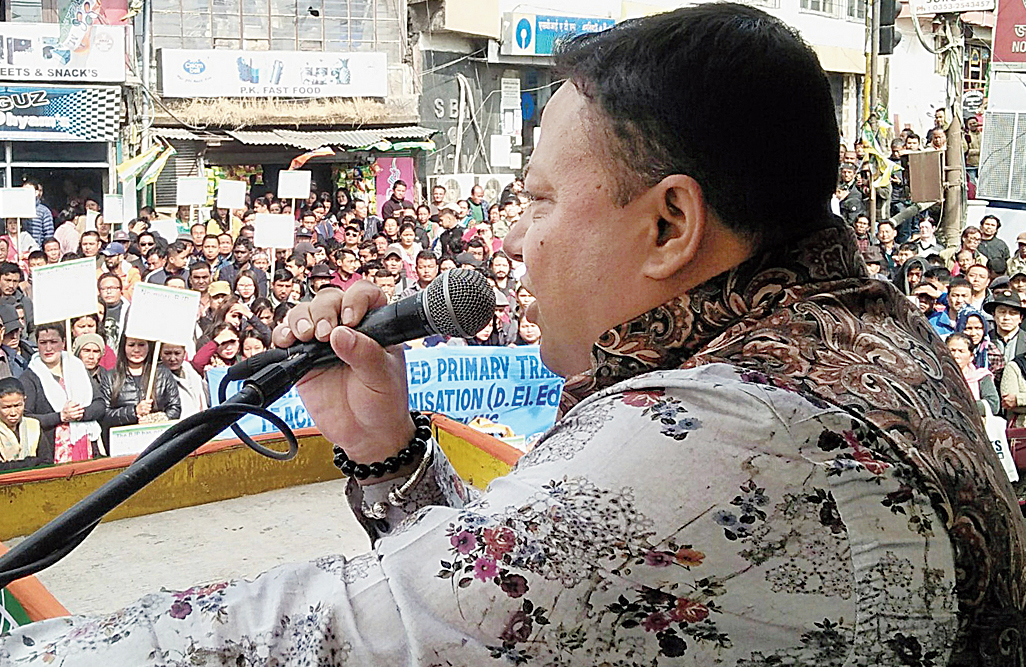 ---
|
Siliguri
|
Published 27.01.19, 08:03 PM
---
The Gorkha Janmukti Morcha thanked chief minister Mamata Banerjee on Sunday for speaking out on the identity issue of the Gorkhas and said the "Third Front" candidate for the Darjeeling Lok Sabha seat should be a "son of the soil from the hills".
"The demand for the identity of the Gorkhas is 112 years old and this is the first time a chief minister has spoken about the issue in public. We thank chief minister Mamata Banerjee for her remarks that she would look into the issue," Morcha general secretary Anit Thapa said at a public meeting in Kurseong.
Thapa was referring to a demand raised by the erstwhile Hillmen's Association in 1907 when it had submitted a memorandum to the British demanding a separate administrative unit for the hills.
The assertion by Thapa reconfirms that the Morcha is trying to cash in on Mamata's remarks, which she had made in Darjeeling on January 23. This is because hill politics has long revolved around identity, particularly ahead of parliamentary and Assembly elections.
"We support the Third Front and in my personal opinion, the candidate of this front from the Darjeeling seat should be somebody who is a son of the soil from the hills. We have seen outsiders who have simply used us as a vote bank and not done anything for the hills," Thapa said.
Mamata has been leading efforts to put together an Opposition front against the BJP, whose nominees Jaswant Singh and S.S. Ahluwalia won the Darjeeling seat in 2009 and 2014, respectively.
The Morcha has not announced a decision on the Darjeeling seat so far. Speculation has centred on whether it will field its own nominee or support a Trinamul candidate.
"Trinamul has focused on the seat and is pulling out all stops to ensure the BJP does not win again. The Morcha has already extended support in an indirect manner as Binay Tamang has formally pulled out of the NDA and declared he will go with the Third Front. Though the front is yet to take formal shape, it is a clear signal the Morcha will be an ally of Trinamul," an observer said. At Sunday's
Kurseong meeting, several posters had been put up around the venue saying the BJP should be removed to "save the hills".