Malda meet points to TMC feud
Party insiders pointed out that Thursday's conference was convened as a message to Yasmin and district and state leaders not to dismiss Islam's lobby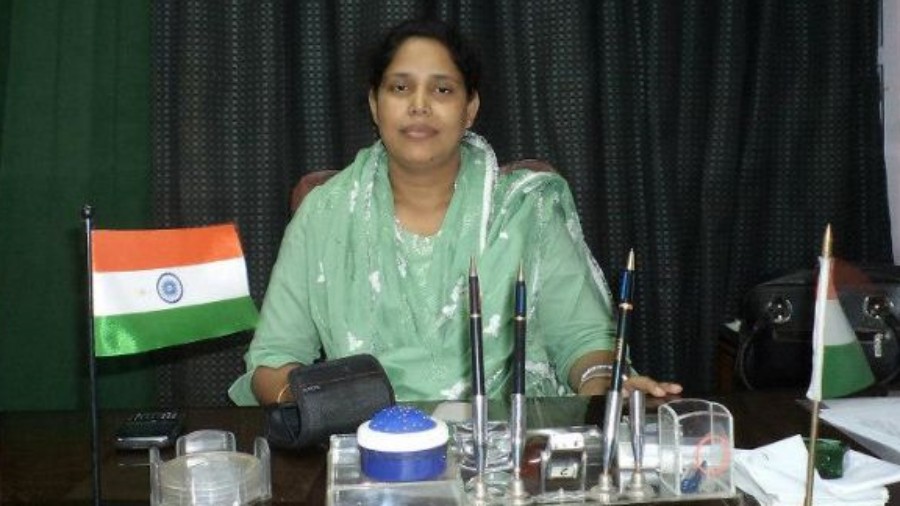 ---
|
Malda
|
Published 16.10.20, 01:49 AM
---
Trinamul's infighting in Malda came to the surface again on Thursday as some leaders held an event to prove their opposition to leaders of another lobby.
The presence of Krishnendu Choudhury, a former minister and state committee secretary of the party at the event encouraged the dissidents who had skipped the block-level meet convened by the party five days ago.
Trouble in the party's Kaliachak-II block started when local MLA Sabina Yasmin, and her followers were prioritised by district leaders when they formed the party's committee in the block. Elected as a Congress MLA, Yasmin joined Trinamul in 2017. Her joining irked some Trinamul leaders who had fought against her till she joined Trinamul. But after she joined Trinamul, Yasmin was made the party coordinator in the block.
Trinamul leader Nazrul Islam, who had contested against Yasmin in 2016 when she was in the Congress, virtually revolted against her increasing importance.
Recently, the block committee was announced and Sudhir Das, a Yasmin loyalist, was made its president.
This angered Islam many other party leaders. On October 11, as the party organised the block-level meet, Islam and some others skipped it and claimed they were not invited.
On Thursday, this group organised a meet in the block apparently to protest against the new farm bills and the Hathras atrocity. The meeting was convened under the banner of Trinamul's minority cell of which Islam is the district chairman.
Party insiders, however, pointed out that Thursday's conference was convened as a message to Yasmin and district and state leaders not to dismiss Islam's lobby.
They invited Krishnendu Choudhury, who turned up and questioned some recent decisions of the party.
"I attended the meeting as they invited me. I was not invited at the block conference. Those who are old leaders and workers of the party should be honoured," said Chowdhury.
Encouraged by his presence, the anti-Yasmin lobby made obliquely critical references against her.
Yasmin, when contacted, said: "I was not invited to the event. The block committee was also kept in the dark (about the event). The party leadership should take suitable action against such activities by a section of people."