Land hurdle gone, highway upgrade on NH12 in Krishnagar
NH12 connects Dalkhola in North Dinajpur with Calcutta airport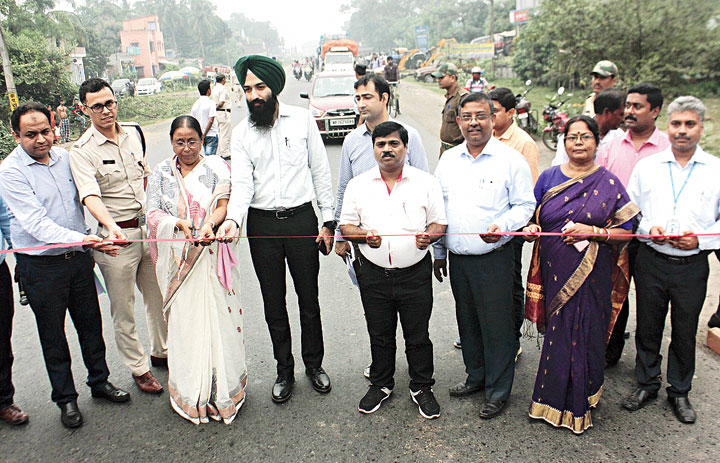 ---
---
Widening of a key National Highway stretch in Nadia stuck for several years over land-acquisition problems started on Wednesday after the state stepped in to remove the hurdles.
The four-laning of the 67km stretch of NH12 (previously NH34) between Baro Jagulia and Krishnagar had been hit as the portion had encroachments and the Mamata Banerjee government — which came to power riding anti-land acquisition protests — didn't want to acquire plots.
After the National Highways Authority of India (NHAI) hinted that it could not wait any further, the state had requested the Centre three years ago to hand over the stretch.
NH12 connects Dalkhola in North Dinajpur with Calcutta airport. The Nadia breakthrough promises smoother travel to Murshidabad, Malda and further to north Bengal.
"The Union ministry of roads had agreed to the state's proposal. The widening finally started on Wednesday and it is expected to be over within 30 months," an official said.
Nadia district magistrate Vibhu Goel said: "There is no major obstruction in getting clear land anymore. We have paid Rs 95.76 lakh as compensation to the land-owners. Around 90 per cent of the people have been compensated."
The widening became a prestige issue for the Mamata government as the state had sought the handover. Prime Minister Narendra Modi had expressed displeasure over delays in the project in 2017.