JEE results likely in June third week
The exams were held on April 22 last year and the results were published a month later on May 23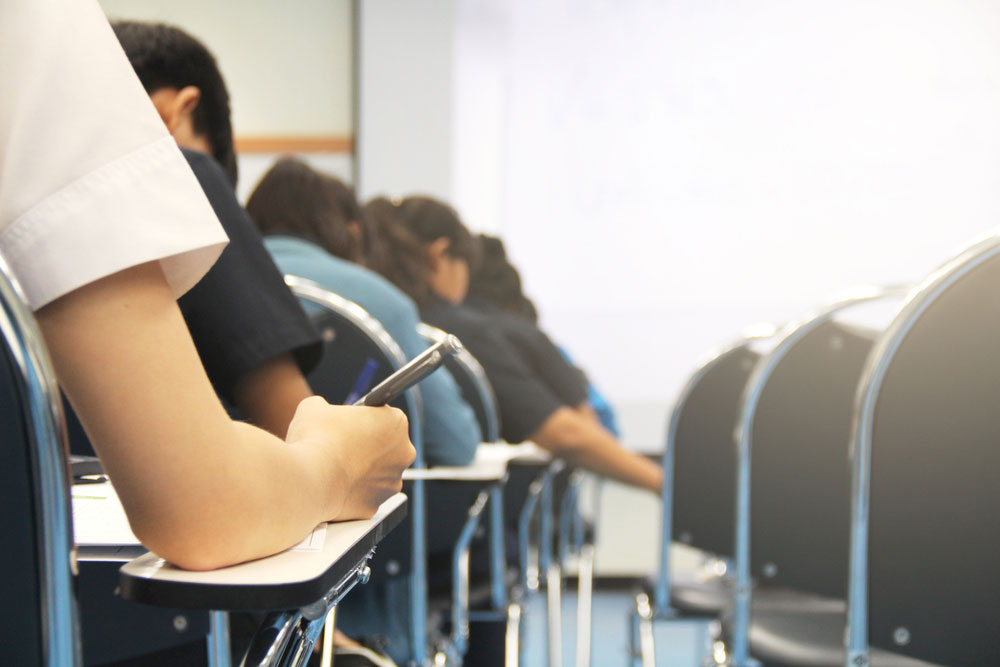 ---
---
The joint entrance examinations (JEE) were held on Sunday, more than a month behind schedule, but the board that conducts the examinations promised that the results would be declared in less than a month.
The tests were earlier scheduled to be held on April 21 but had to be deferred because of the Lok Sabha polls. Exams in all three papers —mathematics, physics and chemistry — were held on Sunday.
"Although the examinations were delayed, the results would be published on time. We will schedule the online counselling in a way so that classes can start on August 1 in keeping with the routine that has been followed so far," JEE board chairman Malayendu Saha said.
The exams were held on April 22 last year and the results were published a month later on May 23. The results are expected to be published by the third week of June this year — a gap of less than a month, making it a tough task.
Three rounds of e-counselling were held from June 9 to July 7 last year.
"Last year there was a fortnight's gap between the publication of results and the start of e-counselling. This year we are planning to start online counselling immediately after the publication of results. Or else we won't be able to start the classes on time," a JEE board official said.
The board had conducted one or more rounds of "mop-up counselling" for all engineering colleges where seats remained vacant after e-counselling to ensure that private engineering colleges did not have to conduct counselling on their own to fill up seats.
But given the time constraint this year, the board is not sure whether any additional rounds of counselling can be conducted, the official said.
All 302 JEE centres were brought within the ambit of mobile detectors this year. Every centre-in-charge was equipped with a hand-held Radio Frequency Identification Device (RFID) to detect mobile network at the centre.
Eighty roving invigilators were armed with mobile detectors.
"We have not received complaint from any of the centres," board chairman Saha said.
Metro had reported in March 2015 that scanners would be used at a handful of JEE centres that year to detect the use of cell phones during examinations. Roving invigilators armed with signal scanners had caught five JEE candidates using a smartphone or a smartwatch.
Board officials said it would soon be announced whether the domicile policy would be introduced for admission to engineering courses at Jadavpur University.
The university's dean of engineering, Chiranjib Bhattacharjee, sent an email to the board last week, stating that it wanted to introduce the domicile policy that would enable it to reserve 90 per cent of its BTech seats in the general category for students who have passed their Plus-II exams from Bengal from the 2019-20 academic year.
The university has already approached the higher education secretary, R.S. Shukla, for permission to introduce the policy from this year.
Asked about the possibility of seats being reserved in JU, a board official said they were awaiting a formal order from the government.
Education minister Partha Chatterjee had last week said JU should introduce the domicile policy this year in keeping with the practice followed by all government engineering colleges.