Income Tax exemption granted to 500 Sikkim families
Court also directed the Union government to make amendment to Section 10 (26AAA) of the IT Act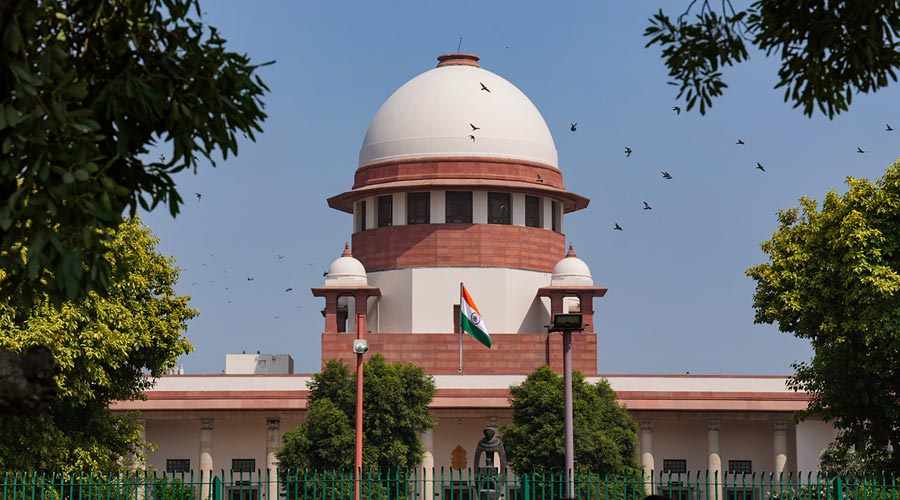 The Supreme Court of India
File picture
---
Gangtok
|
Published 14.01.23, 03:49 AM
|
---
The Supreme Court of India on Friday extended the income tax exemption to about 500 families domiciled in Sikkim since before its merger with India who had been denied the sop granted to the vast majority of Sikkimese in 2008.
In an order issued on Friday, Justice B.V. Nagarathna said the directive granting exemption under Section 10(26AAA) of the Income Tax Act, 1961 was being issued in exercise of powers under Article 142 of the Constitution so as to eliminate discrimination and disparity in respect of the old settlers.  
"All individuals domiciled in Sikkim up to 26th April, 1975 shall be entitled to the exemption under the said provision from the current financial year i.e., 1st April, 2022 onwards," said the order.
The court also directed the Union government to make amendment to Section 10 (26AAA) of the IT Act so as to suitably include a clause to extend the exemption from payment of income tax to all Indian citizens domiciled in Sikkim on or before April 26, 1975. "Such a direction is to save the explanation from unconstitutionality and to ensure parity in the facts and circumstances of the case," the order said.
The apex court also struck down the exclusion from the exempted category Sikkimese woman who marries a non-Sikkimese man after 1st April, 2008 as being "ultra vires Articles 14, 15 and 21 of the Constitution of India."
The Supreme Court verdict was in response to a petition filed by the Association of Old Settlers of Sikkim (AOSS) in 2013, challenging the denial of IT exemption by excluding them from the definition of Sikkimese even though they have been living in the state since the time it was an independent kingdom.
In 2008, the Union government had granted IT exemption to over 94 per cent of Sikkimese people, but had left out the 500-odd families who had refused to give up their Indian citizenship while residing in the then kingdom of Sikkim.
That same year the AOSS had filed a petition in a committee of the Rajya Sabha complaining that the selective exemption was discriminatory and violated Article 14 (equality before law) and 15 (prohibition against discrimination) of the Constitution.