Gautam Deb in Didi ke Bolo mode
He spoke with locals, held group meetings and assured better civic services to people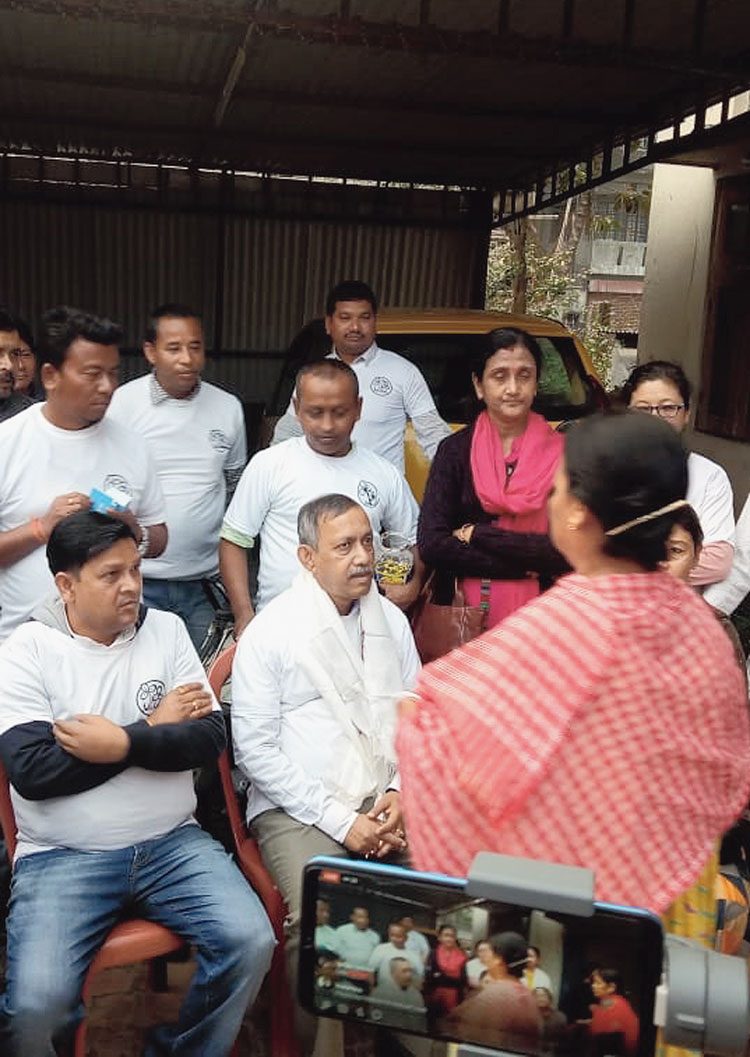 ---
|
Siliguri
|
Published 19.02.20, 10:01 PM
---
Bengal tourism minister Gautam Deb has begun the second phase of the "Didi ke Bolo" campaign in his Assembly constituency by focussing on 14 added wards (31 to 44) of the Siliguri Municipal Corporation.
Trinamul sources said the minister's move followed specific instructions from poll consultant Prashant Kishor, particularly because the SMC elections are round the corner.
All the 14 wards of the SMC come under the jurisdiction of Dabgram-Fulbari, Deb's Assembly constituency, where Trinamul trailed the BJP candidate by over 80,000 votes in the Lok Sabha elections last year.
"We are making all efforts to win the SMC elections that are likely to be held in April. We had won six of these 14 seats in 2015 and this time we want to win more. This will also help us to secure the Assembly seat, where elections will be held next year. That is why the minister, who is also the local MLA, is focussing on these wards and carrying out the campaign," said a Trinamul insider.
Deb, along with supporters, has visited localities like Limbubusty, Bhupendranagar, Vivekanandanagar and Sarojinipally and stayed at a house in Kamalanagar in Ward 42, where the CPM had won in 2015.
He spoke with locals, held group meetings and assured better civic services to people as his associates noted down the problems being faced by the people, ranging from poor civic amenities to lack of benefits under social welfare schemes.
"Residents in these areas are suffering from poor civic services. The Left councillor should have taken proper measures to redress the issues but have ignored those. I have interacted with locals and are trying to collect details of their inconveniences," Deb said.
Sources said the SMC is on the radar of Trinamul, particularly because it is the only civic body in the region and probably in the entire state where the Left is in power.