Fair to keep Pous Mela tradition alive
Bengal government planned the event after the Visva-Bharati decided not to hold the three-day fair this year because of the Covid-19 pandemic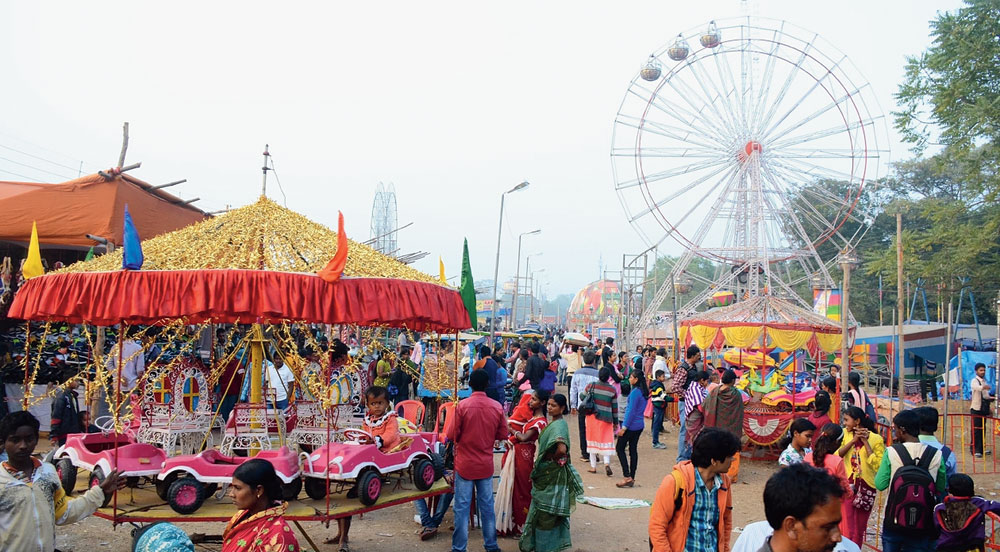 ---
---
The state government has given its nod to a social organisation to hold a three-day cultural event and handicrafts fair from December 23 to keep the tradition of Pous Mela alive in Santiniketan.
The Bengal government planned the event after the Visva-Bharati decided not to hold the three-day Pous Mela this year because of the Covid-19 pandemic. The varsity will, however, perform the rituals associated with Pous Mela.
Sources said social organisation Bangla Sanskriti Mancha had applied a few days ago to Birbhum Zilla Parishad seeking the Dak Bungalow ground to hold cultural programmes where local artisans would sell their produce.
"Pous Mela is not held this year. But we will organise the festival of Pous Parvan to keep alive the tradition of Santiniketan. It will be not a big fair but we will organise cultural programmes while local artisans will sell their produce there," said Samirul Islam, the president of Bangla Sanskriti Mancha.
The district officials said the organisation had been asked to maintain Covid protocol while holding the fair.
"We had officially given permission for cultural events on our ground for three days. Local artisans will sell their produce on the ground maintaining social distancing," said Abhijit Sinha, mentor of Birbhum Zilla Parishad.