Face-off brings tragedy to Bengal village
Soldier son dead, learns Birbhum father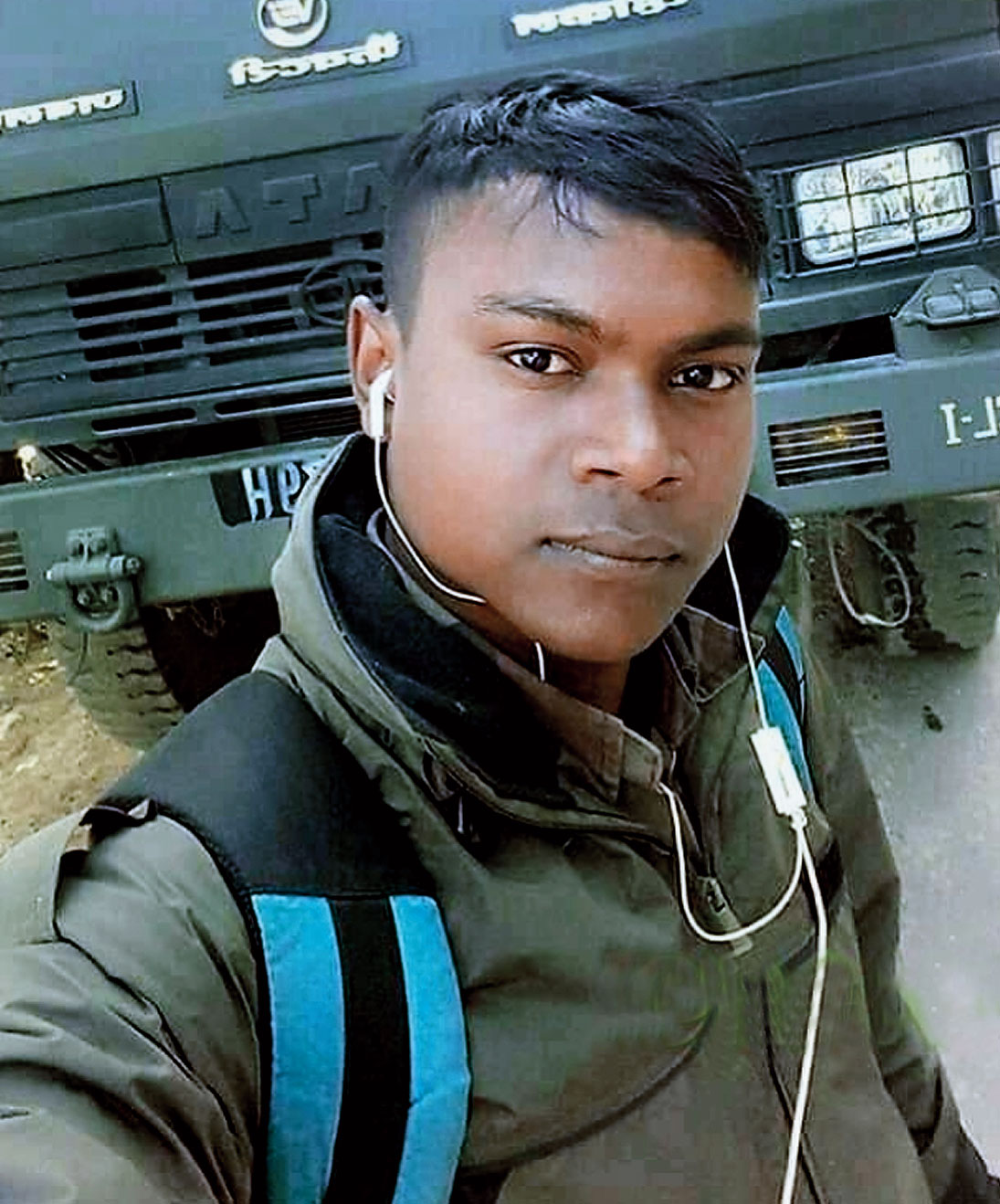 Rajesh Orang
Telegraph picture
---
Bolpur(Birbhum)
|
Published 17.06.20, 03:49 AM
|
---
 A young soldier from Birbhum was among those killed in Ladakh's Galwan valley, his father told The Telegraph, citing a call from the army headquarters on Tuesday evening.
Rajesh Orang, 25, belonged to the Bihar regiment of the Indian Army.
Subhas Orang, a tribal marginal farmer at Belgaria village in Bhutura gram panchayat of Birbhum's Mohammedbazar, said Rajesh was his only son.
Rajesh's cousin Abhijit Orang, who works in a shop in Mohammedbazar, told The Telegraph that his uncle Subhas received the call about his son's death but was too stunned to ask for details. "He was killed but we are not sure when or on which day," Abhijit said.
An inconsolable Subhas over phone said: "I did not ask how my son died after the army officer broke the shocking news to me today (Tuesday)."
The father added in a choked voice that Rajesh was the eldest among his three children and the first boy from the Orang family to join the army.
"Rajesh had called up home around a fortnight ago. He'd called up on his mother's mobile phone but she could not take the call as she had gone to the bank. My younger daughter (Rajesh's sister) took the call. Rajesh told her that he was heading for the hills and the family would not be able to get in touch with him for a while. He said he would call on returning to his base in Ladakh," Subhas said.
Abhijit said that Rajesh had joined the army in 2016. "He came home six months ago to get his wedding fixed," the cousin said. "The date was not fixed but his marriage had been finalised."
The cousin added that they were all proud of Rajesh for being the first person from the family to join the army.
The other member to be attached with the defence establishment is one of Rajesh's cousins who works at the Gun Carriage Factory in Jabalpur.
Rajesh studied in Maladang Seherakuri Banshidhar High School in Mohammedbazar and joined the Suri Vidyasagar College after schooling. He joined the army before completing his graduation.
"I put in a lot of effort to get Rajesh educated," Subhas told The Telegraph.
Birbhum superintendent of police Shyam Singh said they were yet to receive any official communication about the death.
However, a senior police officer from the district confirmed Rajesh's death.
"Rajesh was not among the first three Indian martyrs of Monday night declared by the government on Tuesday morning. We guess he was among those injured and he died later," said the police officer.