Doctor donates blood to 2 children suffering from thalassemia
Dr. Nilanjan Mukherjee donated A+ blood to a 5-year-old boy and his 2-year-old sister on Saturday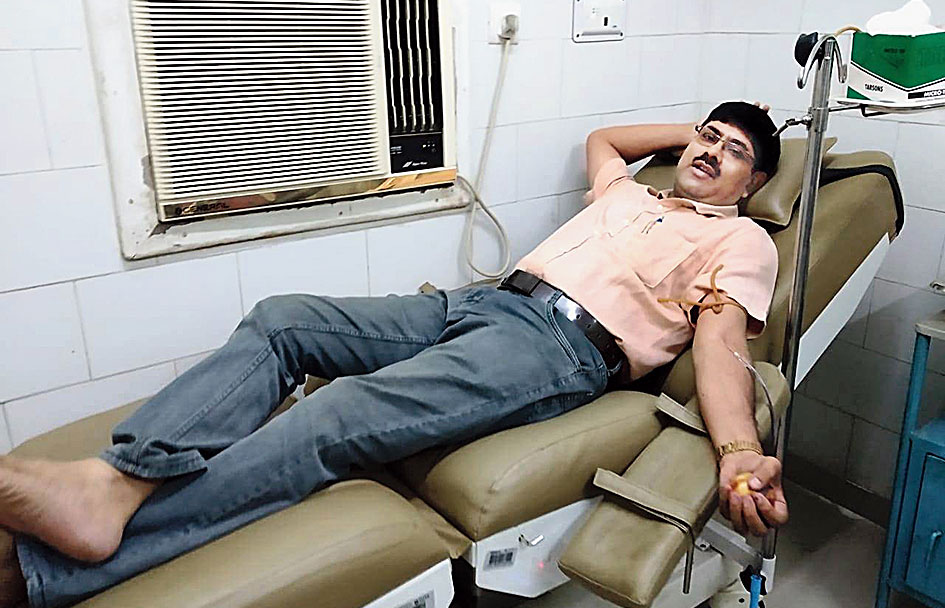 ---
|
Raiganj
|
Published 16.06.19, 08:37 PM
---
A child specialist at the Raiganj Super Speciality Hospital has donated blood to two children suffering from thalassemia as the blood bank at the facility ran out stock — a rare scene at a time healthcare has tumbled across Bengal because of the ongoing agitation by doctors.
Doctor Nilanjan Mukherjee donated A+ blood to a five-year-old boy and his two-year-old sister on Saturday.
"I was making rounds at the hospital and examined both the children. They were weak and I felt that the children needed fresh blood for their recovery. I learnt that there was shortage of blood at the facility. As my blood group and the children's is same, I decided to donate blood immediately," said Mukherjee.
"I visited the children this morning and found them to be in a better condition."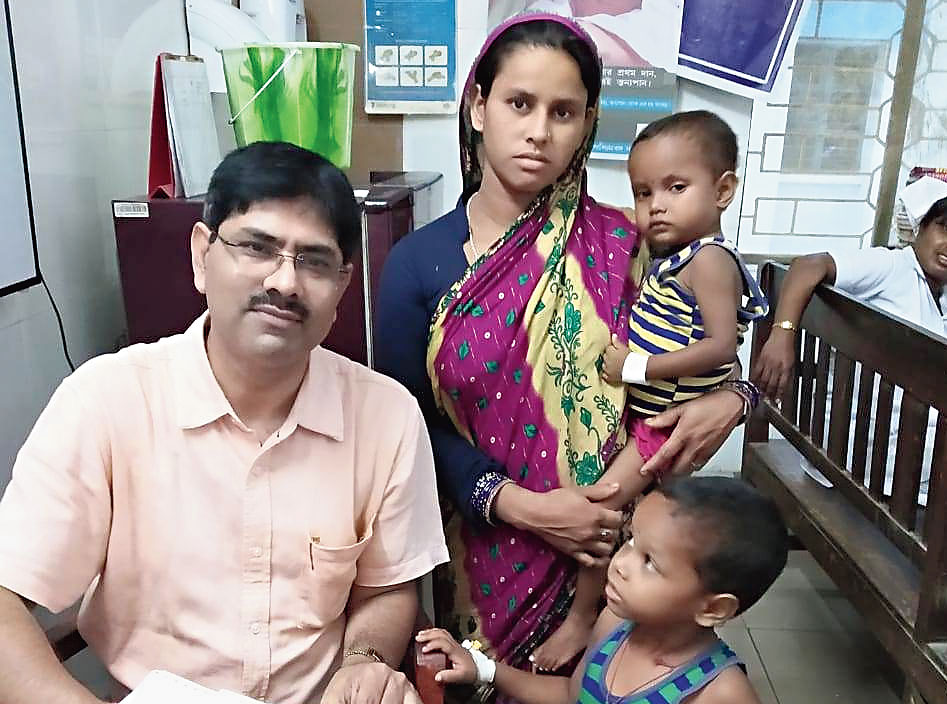 Mohammad Arju, a painting worker, and his wife Najima Khatun said they would always remember the doctor for saving their children. They hail from Belua village in Bihar's Katihar district. "We had admitted the children to hospital three days ago. But there was no sign of recovery. They needed blood and there was no stock at the hospital. The doctor has saved our children's lives and we will remember him for ever," said Arju.
Asked about the ongoing agitation of junior doctors, Mukherjee said: "I support their demands but would simultaneously say the primary task of a doctor is to treat patients. I am simply trying to discharge my duty and would like to say people should understand that doctors need an appropriate environment and cooperation to work."
Prakash Mridha, the chief medical officer of health, North Dinajpur, has lauded the child specialist's gesture.
"Thalassemia patients always get a priority at the blood bank but these days, there is a shortage of blood with us. That is why the children and their parents have faced the problem. But the manner in which the doctor has helped them is to be appreciated," said Mridha.