Darjeeling gears up for rap battle in unique musical event at Glenary's
The focus of the programme is to connect with youths and spread the message on the ills of drug abuse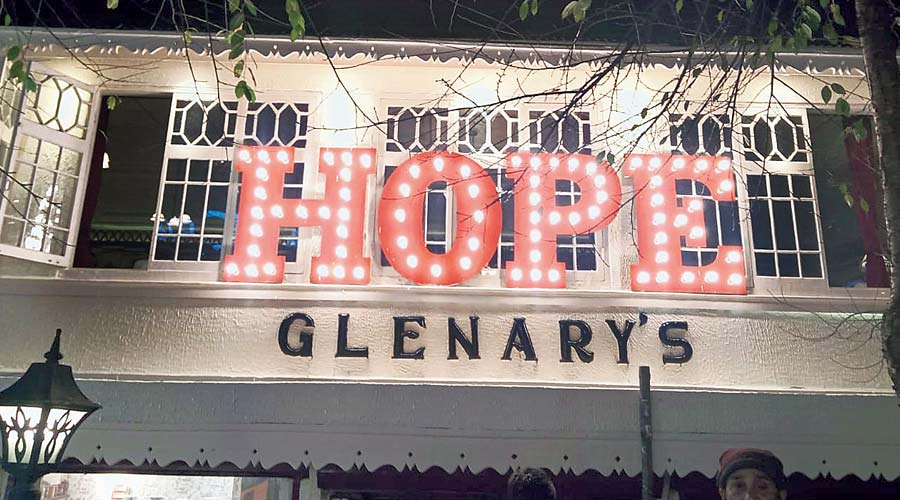 ---
Darjeeling
|
Published 26.09.21, 02:23 AM
|
---
The hills are set to witness a battle royale of lyrics, music and wits.
The Darjeeling Initiative and the Edwards Foundation, two social organisations from Darjeeling, and the Artists of Darjeeling (AOD) have decided to organise the first ever "freestyle rap battle" in this hill town next month.
The focus of the event is to connect with youths and spread the message on the ills of drug abuse.
"The first ever freestyle rap battle will be held at Buzz (a pub) in Glenary's on October 8 and there is prize money to be won," said Praggya Lama, a well-known musician in the Nepali music industry.
In a freestyle rap battle, a concept in the music world that started in the 1980s, an impromptu musical piece is played by the organisers and participants have to "battle" each other through clever lyrics and wordplay. Focus is on the rapper's improvisational skills. It is considered shameful to recite pre-written or memorised rap during a freestyle battle.
"Such contests have not been held in the hills but many youths are taking up this genre. We wanted to give due recognition to this genre and provide a platform to talented youths," said Arbind Subba, member of Darjeeling Initiative.
In freestyle rap battle, many believe that a large part of winning depends on how an audience responds to a rapper. The winner is, however, judged by a panel of judges.
"We invite all to participate in the event as our motto is to spread awareness on the ills of drug abuse," said Subba.
Forms for the event will be distributed at Glenary's starting Sunday.