Cops taken off duty at Cooch Behar airport
In total, 46 policemen were posted for the security of the airport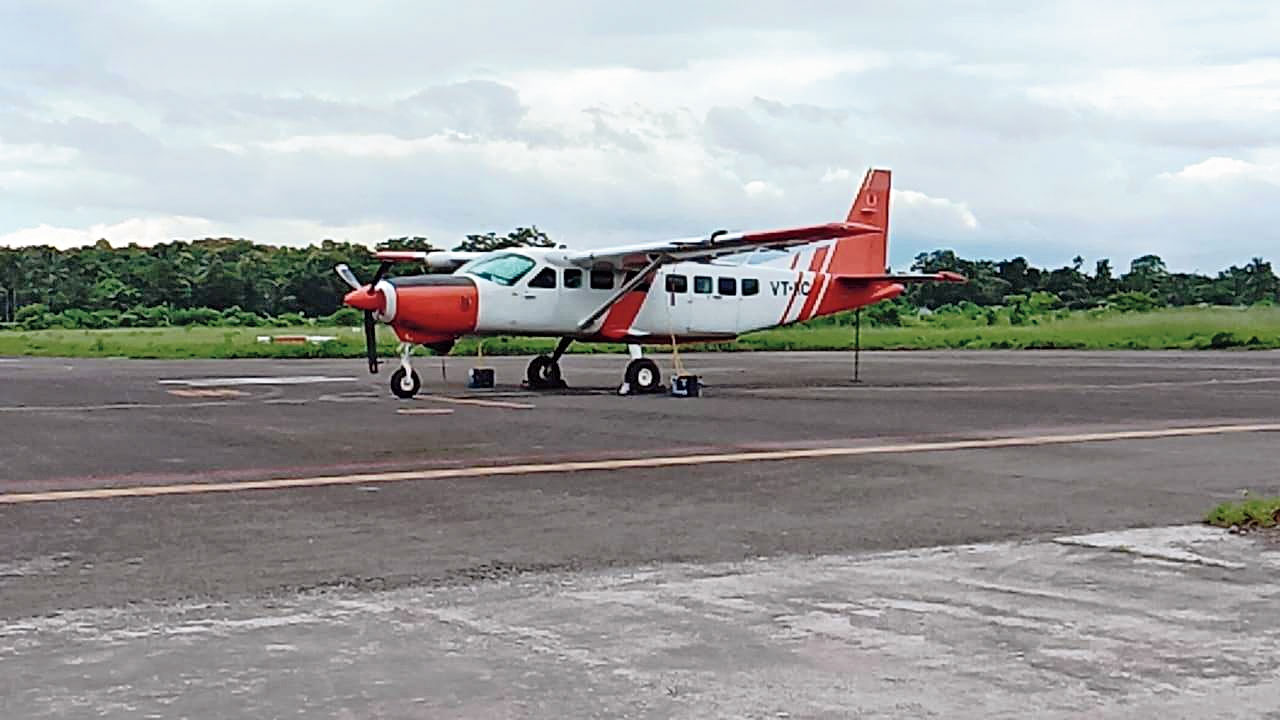 ---
---
Over 40 Bengal police personnel posted at the Cooch Behar airport were withdrawn on Sunday, a day after a nine-seater aircraft had landed for a trial run.
Cooch Behar BJP MP Nisith Pramanik was on board the aircraft on Saturday and had said flights from Cooch Behar would resume next month as he had promised during the Lok Sabha election campaign.
"In total, 46 policemen had been posted for the security of the airport. From this morning, we could not find any of them. A plane is at the airport and the entire infrastructure has no security now. We are feeling insecure as the flight service will start in a couple of days. I am in a fix and have informed my senior officials," said Biplab Mondal, the airport director.
No intimation reached him about the withdrawal of the armed policemen till Sunday afternoon, he added.
The Cooch Behar district magistrate and superintendent of police were unavailable to know the reason for the security withdrawal.
A Calcutta-based company will operate the nine-seater plane to Bagdogra and Guwahati from Cooch Behar.
The MP, who reached the airport on Sunday, alleged that the Bengal government was acting in a biased manner. "It seems no Trinamul leader wants the resumption of flights. They have created a security threat by withdrawing policemen. We are trying to get in touch with the Union civil aviation ministry to resolve the issue," said Pramanik.
Sources said a section of Trinamul leaders in the district were worried that the MP and BJP would take credit for the flight service. "The Bengal government had made efforts earlier to resume flights, but they didn't operate for long. So, Trinamul leaders think the BJP would gain politically if the flights are re-launched," said a political observer.
District Trinamul chief and state minister Binoy Krishna Burman said the MP did not know rules. "I have visited a number of airports across the country. Everywhere, paramilitary forces take care of the security. The state police do not work at airports," said Burman.