Centre's Amphan aid, tranche two
To put central and state funds in perspective, Rs 2,707.77 crore released for state while Rs 7,000 crore has been spent by state govt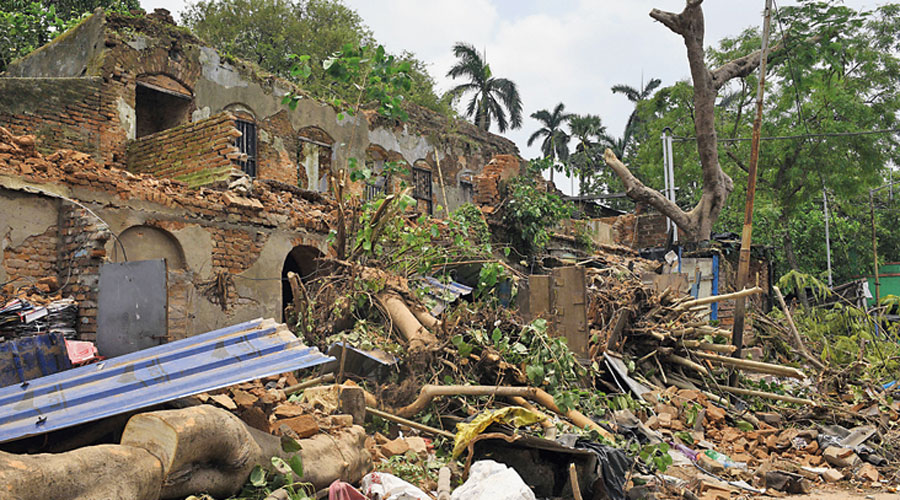 ---
|
Calcutta
|
Published 14.11.20, 03:42 AM
---
The Centre on Friday allotted Rs 2,707.77 crore to Bengal for taking up development and restoration work in Amphan-hit areas amid questions from the state administration on whether the fund was "too little, too late".
"The high-level committee under the chairmanship of the Union home minister, Shri Amit Shah, has approved additional Central assistance under the National Disaster Response Fund (NDRF) to six states... For cyclone Amphan, Rs 2,707.77 crore has been approved for West Bengal," read the news release issued by the Press Information Bureau on Friday.
The Centre released a sum of Rs 1,000 crore to help the state meet immediate needs in the aftermath of Amphan on May 20, after Prime Minister Narendra Modi aerially surveyed devastated areas.
The Bengal state government has spent Rs 7,000 crore on Amphan relief and restoration, a source said to put central and state funds in perspective.
Cyclone Amphan hit Bengal's three coastal districts — South and North 24-Parganas and East Midnapore — on May 20 and ripped apart homes, trees, large stretches of river embankments and farmlands.
Sources in Delhi said that the inter-ministerial central team had visited the cyclone-hit areas in the first week of June and submitted its report on the damage.
"The report was tabled before the high-level committee that takes decisions on the release of additional central assistance to states that suffer natural calamities. The committee met after several months because of the ongoing pandemic and took the decision to give funds to Bengal on Friday," said a source.
While senior officials in Nabanna welcomed the decision, some bureaucrats wondered if the aid was "too little and too late".
"The central funds should have come much earlier as the money was meant for people who lost everything in the cyclone," said a source.
Another official said Rs 2,707.77 crore was too meagre.
A senior state government minister said that the central allotment announced through a release seemed to be a political move as state BJP leaders were getting embarrassed amid questions on why the BJP-led Centre was not extending financial assistance to the state even after such a devastating natural calamity.
With this announcement, the Bengal BJP leadership could claim that the Centre had also done its bit, without going into questions like why the quantum of money was so little and why it took almost six months for the Centre to announce it. "Besides, the state is yet to receive any communication about the central allotment. It has to be seen if the Centre sets any precondition to the state before releasing the fund," he said.
Ruling Trinamul has accused the Centre of not been being forthcoming in helping Bengal after major natural calamities. Chief minister Mamata Banerjee publicly said that the Centre did not release funds even though the state submitted a claim of Rs 23,000 crore after cyclone Bulbul in 2019.